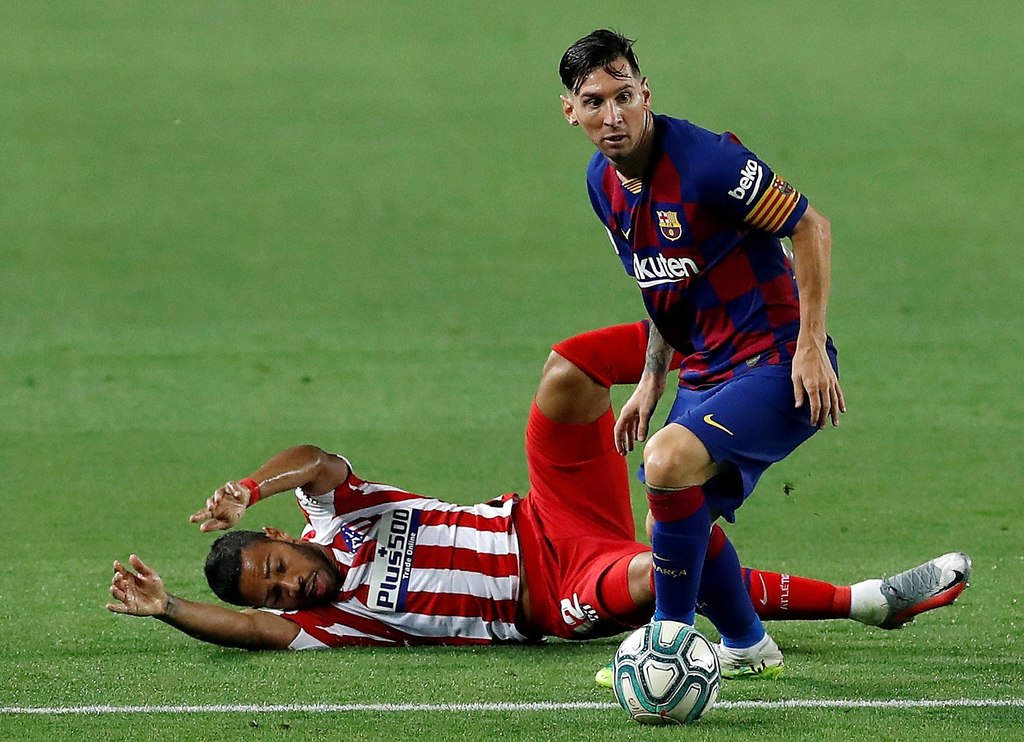 Even without the impact of Luis Suárez, down due to covid-19, and Sergio Busquets, injured, Atlético de Madrid-Barcelona proposes a partial exam by the League in the Wanda Metropolitano, which exposes the evolution of the rojiblanco team, verifies the project of Ronald Koeman and faces Diego Simeone with a victory still unattainable for him in this competition.
There is more pressure for Barcelona, ​​six points and five places below Atlético, with seven games played by both. The Barça team – winner of only one of their five most recent championship duels – also has more doubts than the rojiblanco, the only one still undefeated in this league, up on a sensational streak of 23 games without losing in the tournament – the best of currently in each of the European Leagues – and with four wins in a row.
As true as that Atlético de Simeone has never beaten him in the League. Yes in the Champions League, twice, or in the Super Cup, another time, and also once in a whole League, in 2013-14, but never 90 minutes away in the competition that marks the day to day, already with 17 clashes with each other: eleven defeats and six draws.
17
POINTS
has Atlético de Madrid
in third place, while
that Barcelona adds 11.
Barcelona were also the last visiting winner at the Wanda Metropolitano, on December 1, 2019, 1-0. And one of only three in his 61 league games in his spectacular stadium. Since then, Atlético has not lost at home -18 undefeated duels-. The decisive scorer that day was almost always: Lionel Messi. His numbers against Atlético are impressive: 32 goals.
The penultimate was that 0-1, in which he hit the wall that defined the duel with Luis Suárez, his partner then and his friend always. Today at Atlético, the moment of the 'revenge' of the '9' for his departure from Barcelona, ​​of which he is the third highest scorer in history, is postponed by COVID-19, which postpones their expected reunion. He has scored five goals in six rojiblanco games.
It is a vital game for the Catalans' options to climb to the top of the table after an irregular start to the tournament and forced to win if they want to reduce the distance against a direct rival for the title.
HARD VISIT FOR THE REAL
In other matches to be played today in the Spanish League, Real Madrid, which is in fourth place, will have a difficult visit to sub-leader Villarreal, while Levante will host Elche and Sevilla at Celta de Vigo.
👍 I like it 😍 I love it 🤣 funny 😮 surprised 😡 angry 😢 sad