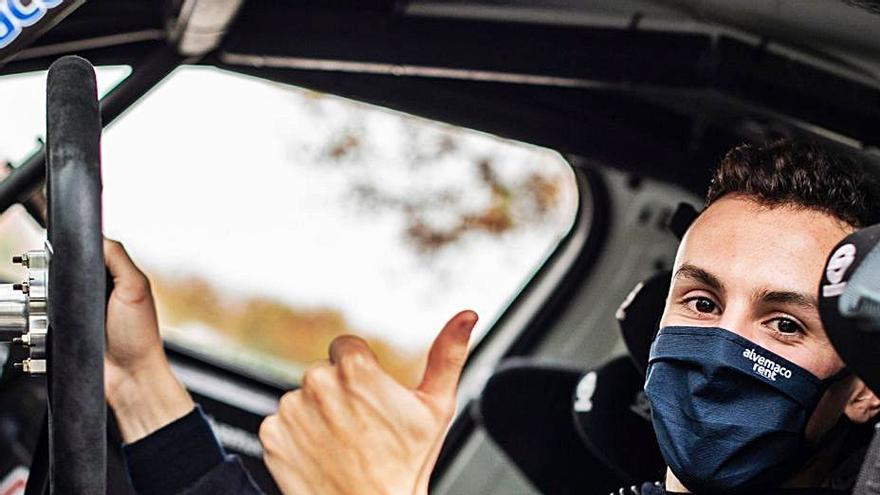 – To whom do you dedicate the triumph?
–To all the Alvemaco Sport team led by David, Daniel Alonso, from MMR; Carlos Márquez, from the Asturian Federation, and the Cangas del Narcea City Council.
– The rally was very hard because of what you were playing for and because of the terrain, very bad.
–I had options to win the Junior R2 Scholarship, and as rivals, Francolí and Palomo. This time luck was on our side, as they both dropped out in the first section.
– Did running like that have to be hard, and eternal to reach the end?
-Yes, the floor was very bad, with a lot of mud that stuck to the wheels, and we could not make mistakes. With finishing he was champion, and yes, it took a long time. There were times when the car almost stopped due to the large amount of mud that accumulated. We suffer until we reach the goal.
-Demonstrated speed on asphalt. Do you like to race on land?
– I have little experience, but I do like it. What happened in Madrid was not dirt, it was more like mud and very sticky mud. Thus we did not enjoy.
–Your 2020 season has been brilliant and the future is smiling on you.
– I think we had a great season in the Peugeot Rally Cup Ibérica, beating very fast and experienced rivals, and now I will contest several European rallies.
–Is there a defined program for 2021?
–Minimum four races, I hope there can be six, and we want to repeat the Peugeot.
– How did you start in motor racing?
–At 8 years old I started karting in Cibuyo with a kart that my father bought me and then at 18 years old David, from Alvemaco, signed me to race with the DS3 R1 from Auto Gomas and Moviedo.
-He showed good manners and came all rolled.
– Yes, in 2019 a team was made to run with the 208 of the Federation Cup and I won.
–And he made the jump to the Peugeot Ibérica.
–They put together an ambitious program with the 208 Rally 4, and we almost won. Half a point was missing.
– Are you aware of the successes achieved in just two years?
Yes, certainly some luck I have had and also people who bet on me.
– Where did your love of motoring come from, is there any family history?
– I like motorsport influenced by my father, who raced in rallies.