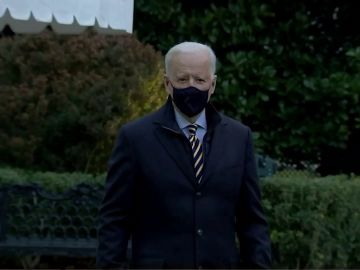 The seven most powerful countries in the world will meet in the coming days to address the coronavirus crisis that is causing so much trouble globally. Boris Johnson, will chair the meeting of the G-7 that will take place on Friday afternoon, virtually, between the leaders of United States, France, United Kingdom, Germany, Canada, Italy and Japan.
One of the topics that will be discussed at the meeting will be the distribution of vaccines and how this complicated process is being carried out.
This meeting will be held virtually and on the other hand it will be the first in which I participate The president of United States, Joe Biden, where he will also announce great news.
Joe Biden will debut with a major announcement. The American president has decided allocate 4,000 million dollars to distribute vaccines in the poorest countries in the next two years.
Biden wants to return to the nuclear deal with Iran
Another of the president's announcements is that he is willing to The United States returns to the nuclear deal with Iran, an agreement that the previous American president, Donald Trump, unilaterally broke that pact 3 years ago.
On the other hand, the United States will once again be part of the Paris Agreement to combat climate change, an event with which the Joe Biden Administration intends to distance itself from the previous government of Donald Trump, which has always been characterized by ignoring meetings against climate change.
The president of the United States has convened a summit of world leaders for April 22 to discuss the climate challenge.