A short time ago we spoke about a cool Super Mario Bros. video, emphasizing how important it is for players who have been hitting the button for decades. Well now the topic is a little different as we just found the title copy which might be the most expensive we have ever seen.
You see, There is a version of this classic from 1985 that has set a world record by reaching a price of $ 100,150. It sounds like an absurd price, we know, but the way this item is sealed – which has basically kept it protected from wear and tear for more than 30 years – makes its value as a collectible skyrocket.
Why is this copy so freaking expensive?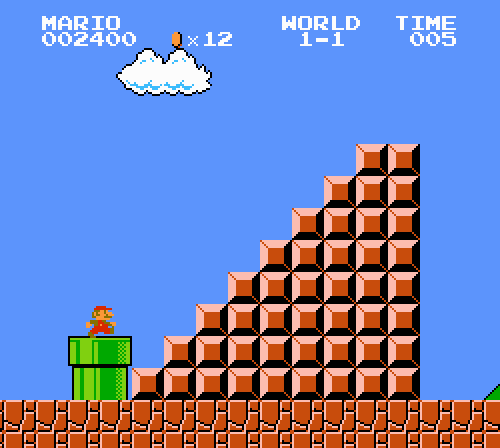 According to information from Wata Games (site that has a very complete guide to examine valuable games), there are two factors that serve to determine the monetary value of a video game: the first is its historical significance, which Mario has in abundance. Then follows the most important, which is summarized in its state of preservation; the less damaged the product is, the higher the price at which it can be sold or auctioned.
"Due to its popularity, Nintendo reprinted Super Mario Bros. from 1985 to 1994 several times, resulting in 11 different box variations," explains Kenneth Thrower, the co-founder and head of courses at Wata Games. "The first two variations are 'stamp sealed' copies that were only available at the trial market launch of the Nintendo Entertainment System (NES) in New York and Los Angeles in 1985 and 1986. Of all the sealed copies from Super Mario Bros., this is the only known 'stamp seal' and was certified by Wata Games with a rating of 9.4 and an 'Seal Rating' of A ++ ".
In addition to the fact that a video game cartridge in good condition is already something spectacular to see, its price rises when the conditions in which it is sealed promise an optimal state of preservation. This means that if its packaging does not allow a pinch of dust to enter, then its value is higher to collectors.
"Not only are all NES sticker games extremely rare, but by their nature of not being shrink wrapped, they generally show significant wear and tear after more than 30 years," Thrower added. "This title may be the census status of all stamped NES games known to exist."
And speaking of hobbyist collectors of expensive games, It turns out that a group of wealthy people got together to buy this copy of Super Mario. Among the buyers were: Jim Halperin, founder and co-president of Heritage Auctions of Dallas, Texas; Zac Gieg, owner of Just Press Play Video Games in Lancaster, Pennsylvania; and Rich Lecce, renowned coin dealer, pioneering video game collector and owner of Robert B. Lecce Numismatist Inc. of Boca Raton, Florida.
With this, it only remains to mention the obvious. Mario games have always been a gem for all gamers and collectors around the world. If we add to this that this copy has qualities that make it extremely durable, it is almost normal that it could have been sold for more than 100,000 dollars.
Having something like this is not exactly a treat that everyone can indulge in, but we thought it was worth mentioning.