A Socially Responsible Company "ESR" is one that bases its vision and commitment on policies, programs, decision-making and actions that benefit its business and that also, beyond its obligations, positively affect people, the environment and the communities in which they operate, meeting their expectations.
"ESR" is a recognition granted by the Mexican Center for Philanthropy -CEMEFI- through an evaluation of transparency, human rights, working conditions and the environment, which has to be documented and, together with evidence, presented to the institution.
This distinctive is only granted to companies that exceed 75% of social responsibility and must also be endorsed year after year to maintain the culture of corporate responsibility in force, which Birth Group has achieved for the second year in a row.
According to a study by American Express Mexico on the thinking of Mexicans on social responsibility, becoming a Socially Responsible Company, in addition to positively impacting the community, can return to these companies, in attractive business models for consumers since, according to In another EDELMAN study, one reason why consumers prefer an "ESR" is that 62% of them believe that brands can do more than the government to solve social problems.
In this sense Birth Group It has gone ahead, becoming the first agency specialized in Insideout branding in the country to obtain this distinction.
"Brands are created from within and expand outside the organization. INSIDEOUT BRANDING is a term that states that in order to do good marketing and external communication, you must first have a very good job inside, be precisely solid. And yes, I am referring to endomarketing and communication in general, but going further into the background, I am talking about the culture of the company and all that it entails. " highlighted Arturo Ortiz – Director of Birth Group.
In the world of organizations, the work environment is also measured and Birth Group understands the importance of observing, studying, predicting and taking advantage of the positive effects of having an excellent organizational climate, understanding that the best climates create better results. As proof of this, they have become the first Insideout Branding agency, named in the GREAT PLACE TO WORK "Best Places to Work 2020" list.
To obtain this recognition, the creative agency was evaluated in 6 indicators:
• Camaraderie • Pride
• Impartiality • Respect
• Credibility and trust
GREAT PLACE TO WORK rated the quality of the relationship between employees and leaders of Birth Group, the relationship between employees and their work and the relationship between employees and their co-workers. He also analyzed the culture of the organization, studied and advised on the policies and practices that the firm develops and implements with its collaborators and, as a result, rated BIRTH GROUP with a score of 92 out of 100 possible points.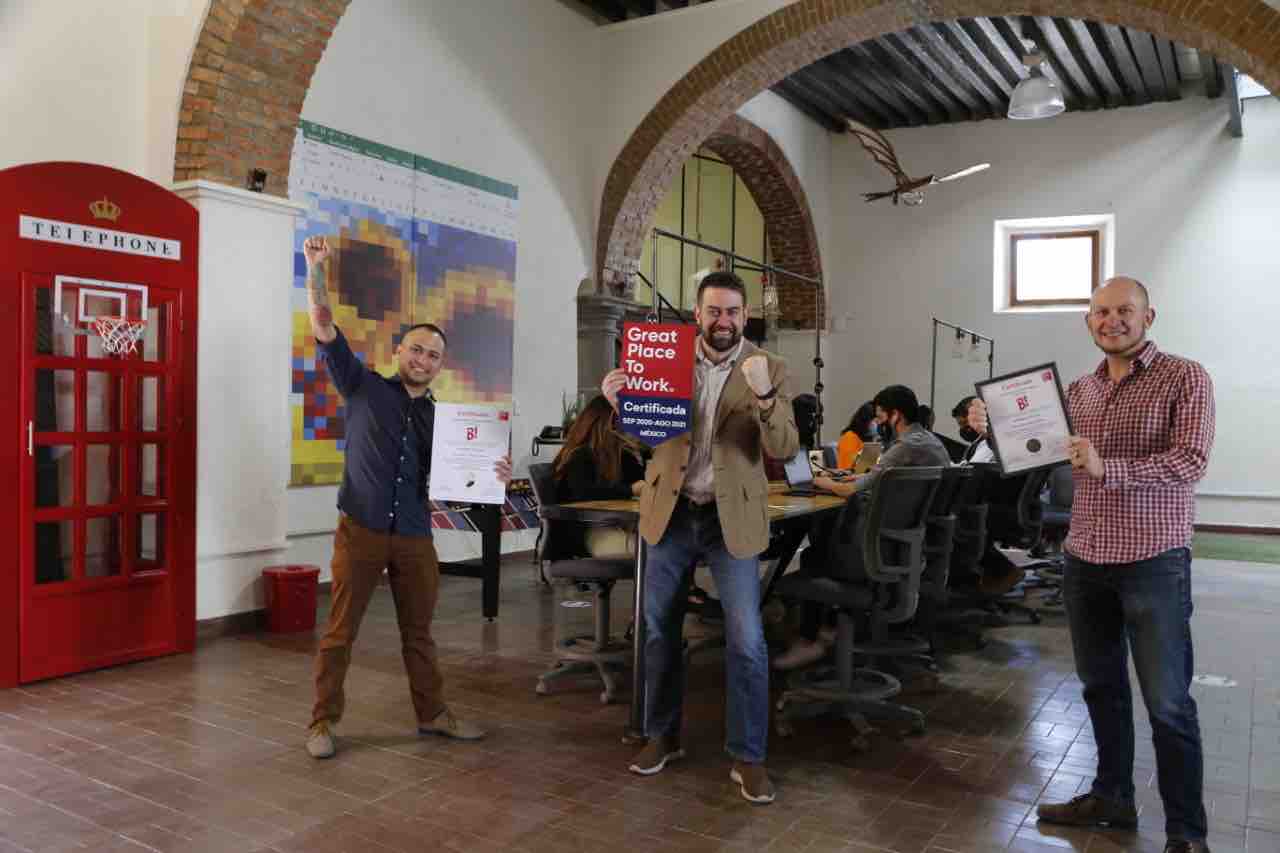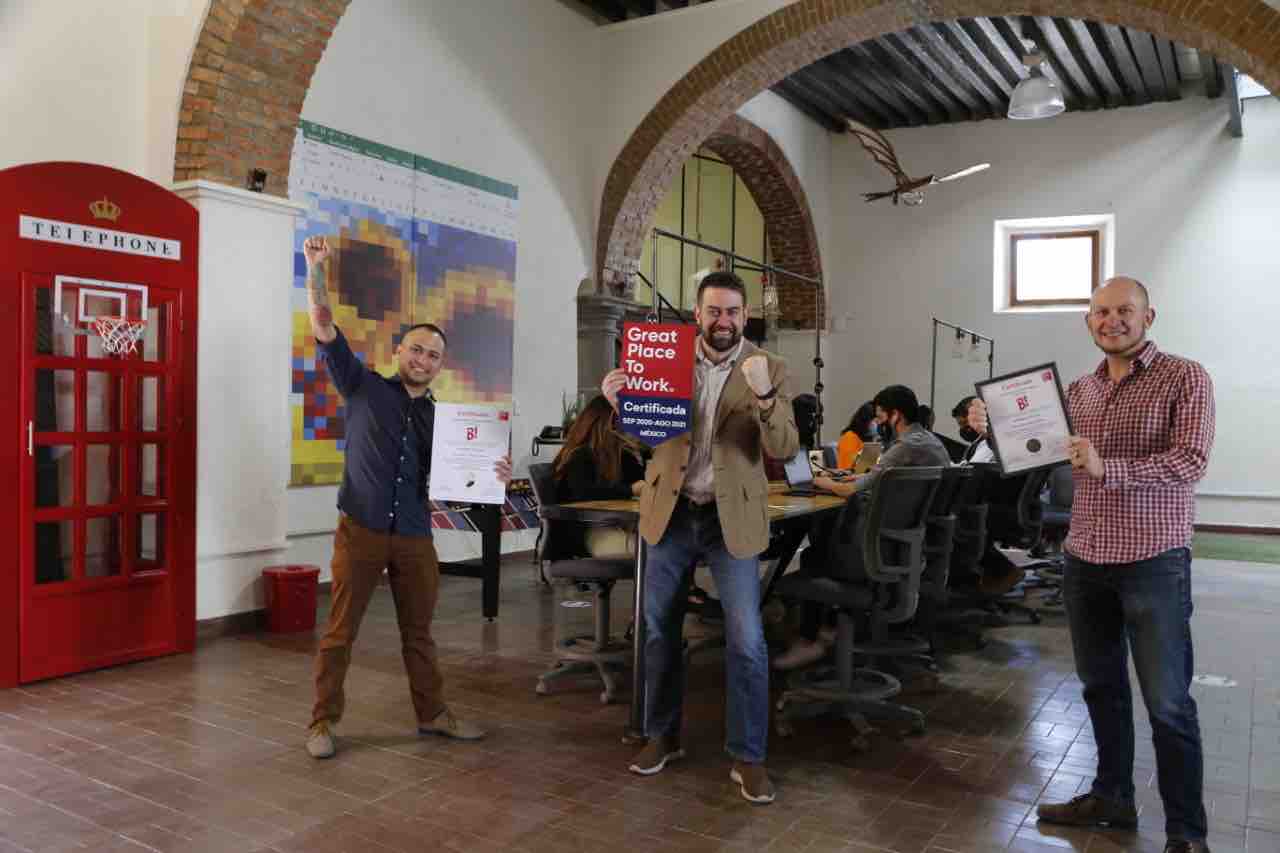 It is worth mentioning that Birth Group is a very creative advertising agency from Mexico City. It has 3 years of experience in the market and an operational headquarters in the city of Puebla that takes care of its employees as well as its strategic partners. With these important recognitions related to the work environment and social commitment, it becomes a benchmark in the national industry of creative agencies and advertising by prioritizing the well-being of its creative team.
Its culture that is born from transcendental aspects such as daily life, our ideal world, productivity and human value and is based on 3 pillars:
B! Heart, B! Brain and B! Muscle.
B! Heart is doing things from the heart, the feeling of belonging, fullness,
grow hand in hand and enjoy what we do, strive and celebrate as a family.
B! Brain leads us to question everything, to analyze from various perspectives, to be curious, to be explorer, brave and risky.
By last, B! Muscle It's about acting with ownership, keeping nothing to yourself and making things happen, always one step ahead and with authority.
Birth seeks the best talent in Mexico, talent that wants to be reborn day after day, that challenges itself, offering an excellent work environment, that is why everyone wants to work at Birth Group.