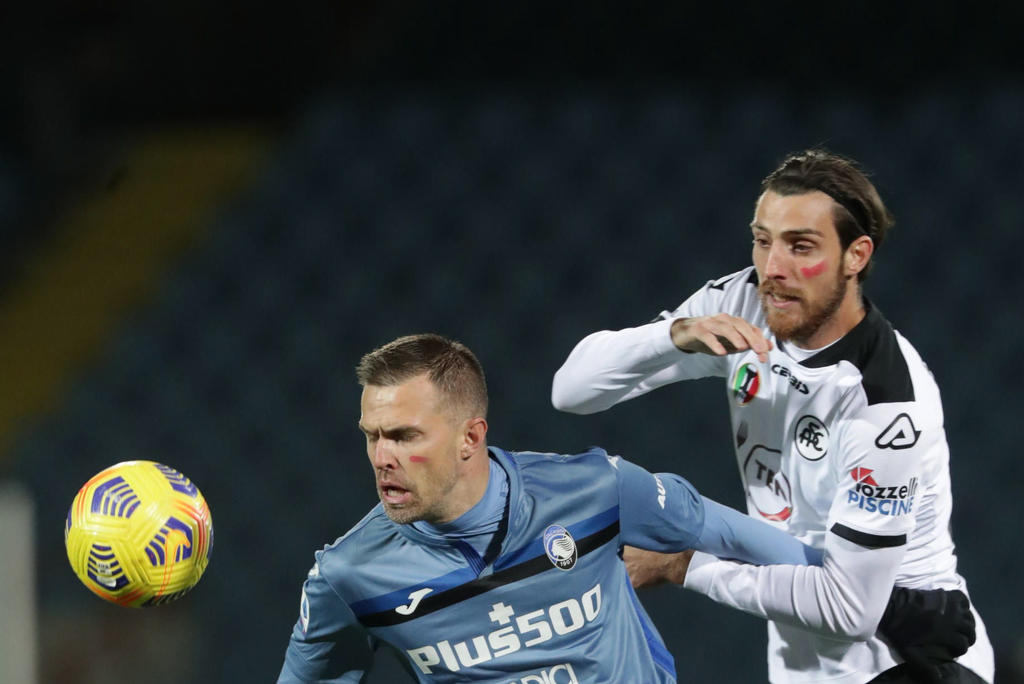 The players, coaches and referees of the Italian Serie A compete this weekend in the eighth day with a red mark painted on their faces, in the field of the initiative "a red to violence" to oppose violence against women .
The first to take the field with this brand on their faces were Crotone and Lazio, in charge of opening a day in which Serie A, in collaboration with "WeWorld", renewed its commitment to defend women's rights.
It is the fourth year that Serie A has participated in this initiative, which has also been promoted on the official social networks of its league body with the slogan "A red to violence."
"The phenomenon of violence against women is reaching ever more dramatic and unacceptable levels. Thanks to this initiative we have managed in past years to sensitize many people about this drama," said the president of Serie A, Paolo Dal Pino.
And it is that in the world one of every three women is a victim of violence and 40% of them do not talk about it with anyone. In addition, a woman is killed by her partner every two days, highlights Series A.
The coronavirus pandemic has made the situation even worse worldwide and in the past few months there have been 25,000 more cases of violence against women compared to last year's data.
"To combat this problem, it is necessary to intervene on the effects of violence, physical and economic, and to be next to women who want to build a new life. But it is also important to talk about it, to show women that they are not alone, "said Marco Chiesara, president of WeWorld, an organization that has defended the rights of women and children for more than fifty years.
This year the initiative had the support of former players such as Alessandro Del Piero, Bernardo Corradi or Marco Materazzi or Elisa Di Francisca, Olympic fencing champion.
👍 I like it 😍 I love it 🤣 funny 😮 surprised 😡 angry 😢 sad