The surprising absence of Lewis Hamilton in the penultimate race of the season opens a range of possible drivers to fill his vacancy. Among them are drivers of the brand and veterans with prestige in Formula 1.
Lewis Hamilton will have to watch Sakhir's Grand Prix on television after confirming that the seven-time world champion has contracted the coronavirus during his stay in Bahrain. And I probably have to also absent from the Abu Dhabi Grand Prix, which will close the 2020 season next week.
But regardless of that, Mercedes has yet to reveal who will be the replacement for Lewis Hamilton and, therefore, partner of Valtteri Bottas. The Finn is suffering more than necessary in this final leg of the season and losing sight of the champion for a race or two could be good for him… or deepen his crisis even more. Let's see who the actual candidates for Hamilton's job are.
Stoffel vandoorne
Stoffel Vandoorne is the clear favorite for Hamilton's job.
He is, without a doubt, the main candidate for the position, since Acts as reserve and development driver for Mercedes and he also remains active by competing as an official driver of the German brand in Formula E.
Currently, the Belgian pilot ex McLaren He is in the tests of the electric single-seater category in Valencia, but his presence in Bahrain was already planned to continue with his work as a reserve driver.
So, Vandoorne is very likely to get in the Mercedes next Friday in Sakhir and otherwise it would be a surprise.
George Russell
George Russell is unlikely to drop Williams in the two remaining races.
The second option is the Williams driver, who was 12th last Sunday in the Bahrain Grand Prix and has a very good poster in the British press. However, Russell still needs to mature and putting his current team in a compromise will likely work against him, so it would be a surprise not to see him on the Williams next Friday in free practice.
Nico Hülkenberg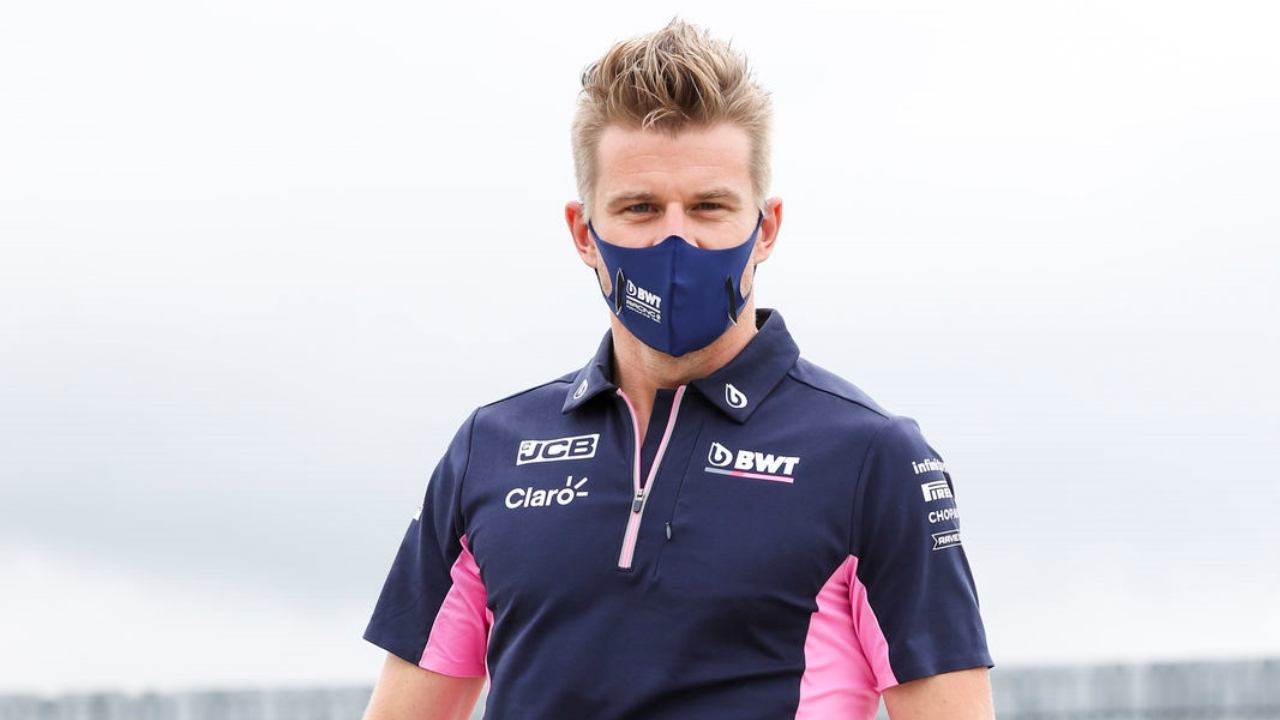 Nico Hülkenberg has already replaced the Racing Point drivers this year.
The clear option outside Mercedes is the German Nico Hülkenberg, who already has served as a substitute for two pilots who previously tested positive for coronavirus: Sergio Pérez and Lance Stroll.
Both times proved to be fit and ran good racesTherefore, the German brand would have at its disposal a pilot with certain guarantees of success on the track and with a pull in the country of origin of Mercedes. However, his hypothetical signing by Red Bull for 2021 could be a stumbling block in the face of revealing secrets to his direct rival.
Alonso, Gutiérrez, Pérez …
Fernando Alonso is not an option as a result of his agreement with Renault.
Finally, Mercedes has other options that we can almost rule out for different reasons. On the one hand, Sergio Perez He is free for 2021, but at the moment he has a contract in force with Racing Point and Mercedes does not have the urgency of needing a competitive and proven driver since it has been several races that he achieved the world constructors' title.
Also, Racing Point, narrow Mercedes customer, the third place in the constructors' championship is played and it would not be good for them to have to do without their most solvent driver.
Lewis Hamilton, positive for COVID-19, will not compete in the Sakhir GPRead news
On the other hand, Fernando Alonso He is not free at this time either, as he is for all intents and purposes a Renault driver and neither side is likely to want to see how the Spaniard looks like the Mercedes star. Something that, in addition, would entail a certain risk for Alonso, who would have to get into a winning car without prior knowledge and after two seasons without competing in Formula 1.
The other pilot practically ruled out is Esteban Gutierrez, which despite being a reserve and development driver for Mercedes, has been inactive for a long time in competition and has already been discarded in the past by Racing Point despite the fact that Lawrence Stroll's team signed an agreement with its technical partner to use it in case of need.
Will there be, therefore, any surprises in the Mercedes lineup? No other driver other than Stoffel Vandoorne is likely to get into W11 next Friday at Sakhir.