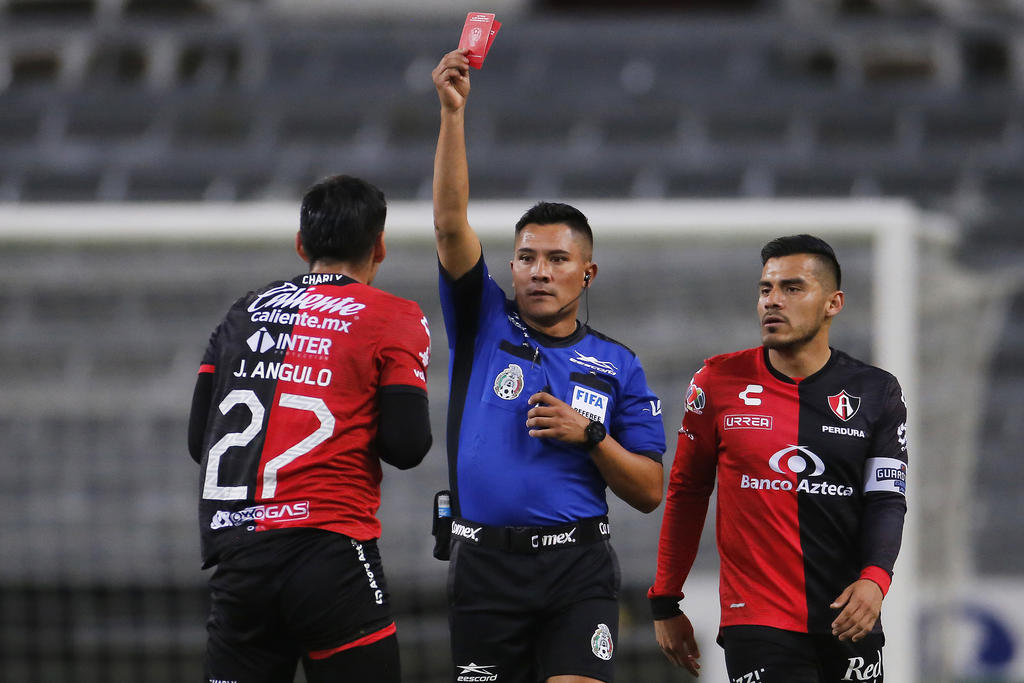 The case of the improper alignment of Federico Viñas de América in the game against Atlas, has changed direction.
Now everything seems to indicate that if there were a sanction, it would not be for the Eagles, but for the fourth referee, in charge of checking that the people who were listed on the card appear on the bench or in the gallery, and this is Edgar Ulises Rangel .
Who is this referee?
Ulises Rangel is the son of the referee who bore his name, Édgar Ulises Rangel, who died in a car accident in 2002, when he was on his way to the referee convention held in Acapulco, Guerrero.
He made his debut at the age of 27, in the Clausura 2019, on Matchday 1, in a game between Puebla and Cruz Azul, after two years of being in the former Liga de Ascenso.
In this 2021 Guardians he has acted in the seven days but only one as central referee, – Date 1, Puebla vs. Guadalajara- and the other six as a fourth, so it could be said that he is an expert in the protocols that must be followed before and during the game.
In himself, most of his career has been as a whistling fourth.
👍 I like it 😍 I love it 🤣 funny 😮 surprised 😡 angry 😢 sad