Many of the people who have overcome Covid-19 wonder what the requirements are to donate plasma. The transfusion of this component of the blood loaded with the antibodies of those who managed to defeat evil has proven to be quite effective. Among the beneficiaries of this experimental treatment, the mortality rate is considerably lower. No risk of side effects or collateral damage.
However, despite the enthusiasm and desire to help, not everyone can become a plasma donor. A series of parameters must be met, all with the purpose of guaranteeing the safety of patients, as well as that of the donors themselves.
Basic requirements
The first thing is comply with the requirements established in the cases of 'normal' blood donations. That is, they can only participate of legal age and up to 65 years. Similarly, donors must weigh at least 50 kilograms.
It cannot be people with tattoos, or have been diagnosed with a disease transmitted through blood. (AIDS, malaria, hepatitis and tumors). Nor can they have participation in risky sex in their history. Some countries, such as Spain, also leave out those who have received transfusions.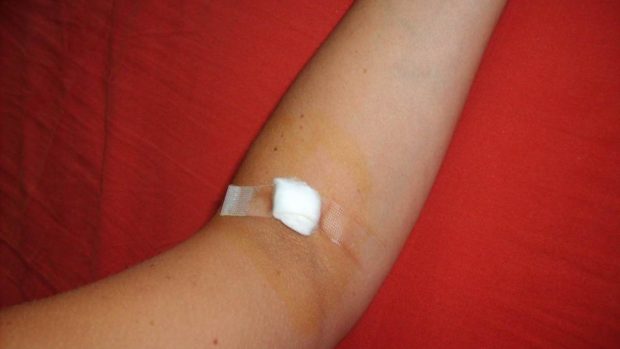 Specific requirements
In addition to the above, the requirement to donate plasma has other items added. The main one: a test to confirm the diagnosis of Sars-Cov 2. (PCR, antigens or serological). Likewise, a period of at least one month must have elapsed since the moment you received the medical discharge.
Mothers or women with a pregnancy history (regardless of whether they gave birth or not) also do not meet the requirements for this type of donation. Among other things because, once the egg is fertilized, the body develops anti-neutrophil and HLA antibodies. The risks that these generate adverse reactions in the receptors are quite high. In many cases, life threatening.
Requirements to donate plasma: what is the process like?
Donating plasma is not much different than when what will be used in patients is 'whole' blood. Donors go to the health center or blood bank, where after an interview to establish the medical history, they are quickly evaluated by a specialist.
Once the suitability of the volunteer is confirmed, the extraction is carried out. The process to follow is known as apheresis. The moment the red liquid is 'sucked in', it goes through a circuit where the plasma is 'released'. The rest of the blood components are immediately returned to the circulatory system.
For patients recovered from Covid-19 who reside in Madrid and are interested in participating in these donations, they only have to send an email to [email protected] It is important to include, along with essential personal information, a contact telephone number. Donating blood (in this case plasma) is life for the effective treatment of many serious diseases. And in these times of pandemic with hundreds of thousands of deceased people around the world, even more.