This time yes the rumble about Rush's future in Ring of Honor was legitimate, since the Mexican's contract ended last month, after the false alarm last year. However, as we already reported in SUPERLUCHAS, a source close to the gladiator considered it very likely that he was still linked to the Sinclair Broadcast Group company.
AND the epilogue of Final Battle ended up confirming that "the White Bull" will continue to wage war in ROH during 2021, after defeating Brody King thanks to the help of The Beast of the Ring, retaining the maximum scepter of the company, and staging a rivalry with The Foundation. All when shortly before the PPV, Rush himself made it clear that a change of scenery is parked for the moment.
«Ring of Honor is my home. This is the house of The Ungovernable Faction. I have many goals and issues to solve in Ring of Honor, more matches in New Japan Pro-Wrestling and Mexico that are also very important to me. I'm waiting for the virus to be under control in 2021, and then people see the best of Rush and The Ungovernable Faction».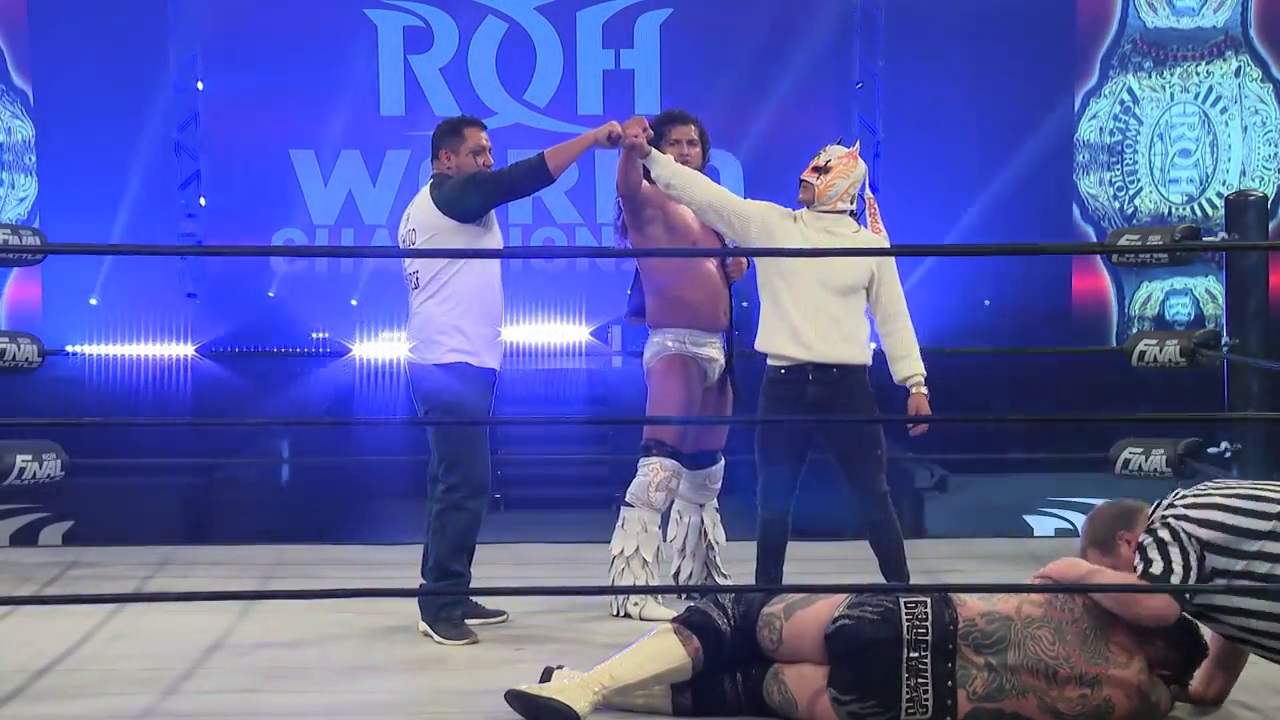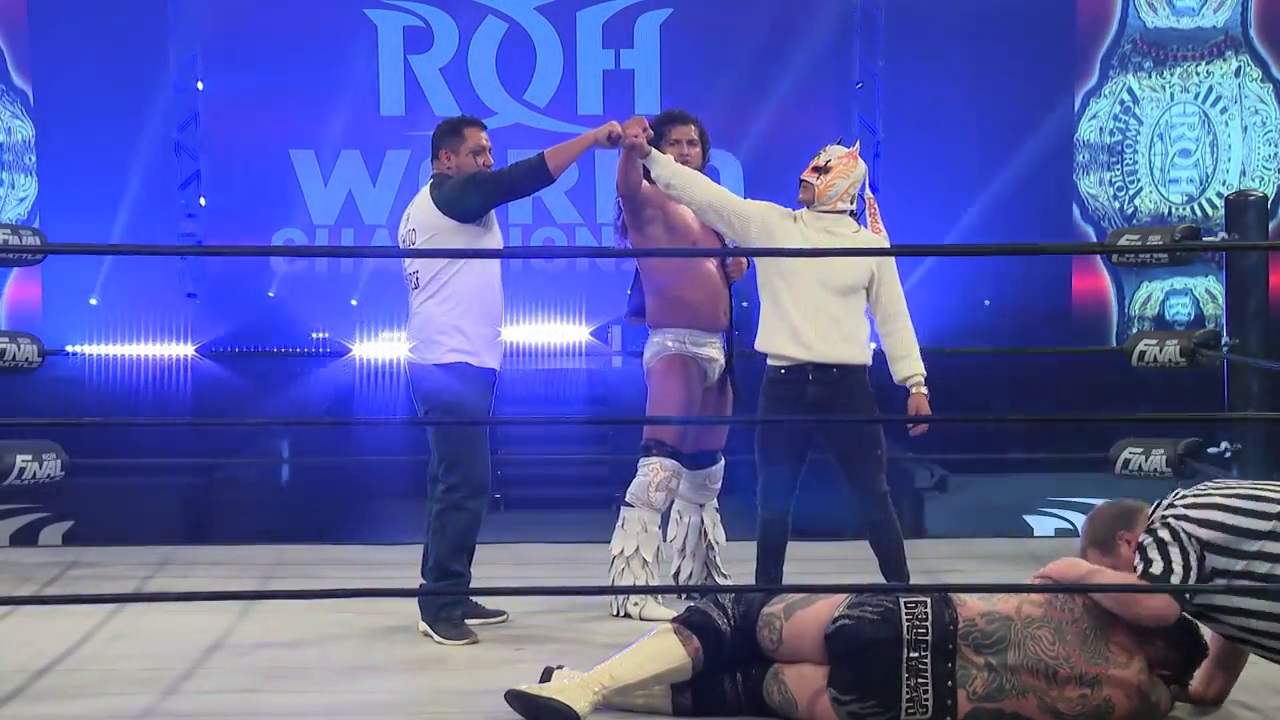 Sinclair Broadcast Group
► Rush has a price
And although Sports Illustrated reported on Saturday that Rush (along with Dragon Lee) had not yet officially signed their renewal with ROH., we were facing a mere formality, because according to the American media, this week the new agreement would be sealed.
However, Today Wrestling Inc. reveals that WWE was able to completely change this resolution of the Rush matter.
«According to sources close to the situation, WWE ruled out signing Rush because his price was too high. Rush was represented by AAA during negotiations.

"People say that WWE made a lower offer than expected, continuing a trend for the company to trade lower. with the talents he has hired and with whom he intends to hire.
Coming together is the beginning, staying together is Progress and working together is success.
We are #lafaccioningobernable # dinastiamuñoz
• # toroblancorush #dragonlee #ryulee #bestiaingobernable @rushtoroblanco only missing my brother @cmll_mistico and we will be complete pic.twitter.com/6yhXxocp3B

– Dragon Lee ド ラ ゴ ン リ ー (@ dragonlee95) January 8, 2021