Wrestling in almost all of Mexico is on hold and few are the events that have taken place since December; however, the hope that things will improve is latent for many.
Thus, waiting for the pandemic to COVID-19 slow down Azteca Budokan Arena announced its first event for this 2021, although it will do so until April 3, 2021.
This event seeks to be the reactivation of such an iconic arena in the State of Mexico, which has not seen activity since October 4, and had to suspend their anniversary event which was to be on November 29.
The event has an attractive poster, since in the stellar turn the Trauma I and II, who will team up with Aztec Emperor, who will face Cyclone Ramírez Jr. Hurricane Ramírez Jr. and Divine Mask.
In addition the Inferno Rockers will face the Son of the Pirate Morgan, the Pirate Morgan Jr., Canek Jr. and Herodes Jr. The poster will be complemented by five more fights, including a women's fight and a mixed relay fight.
Thus, hoping that by then the epidemiological traffic light allows it and the vaccination campaign advances, the Azteca Budokan Arena event can be held.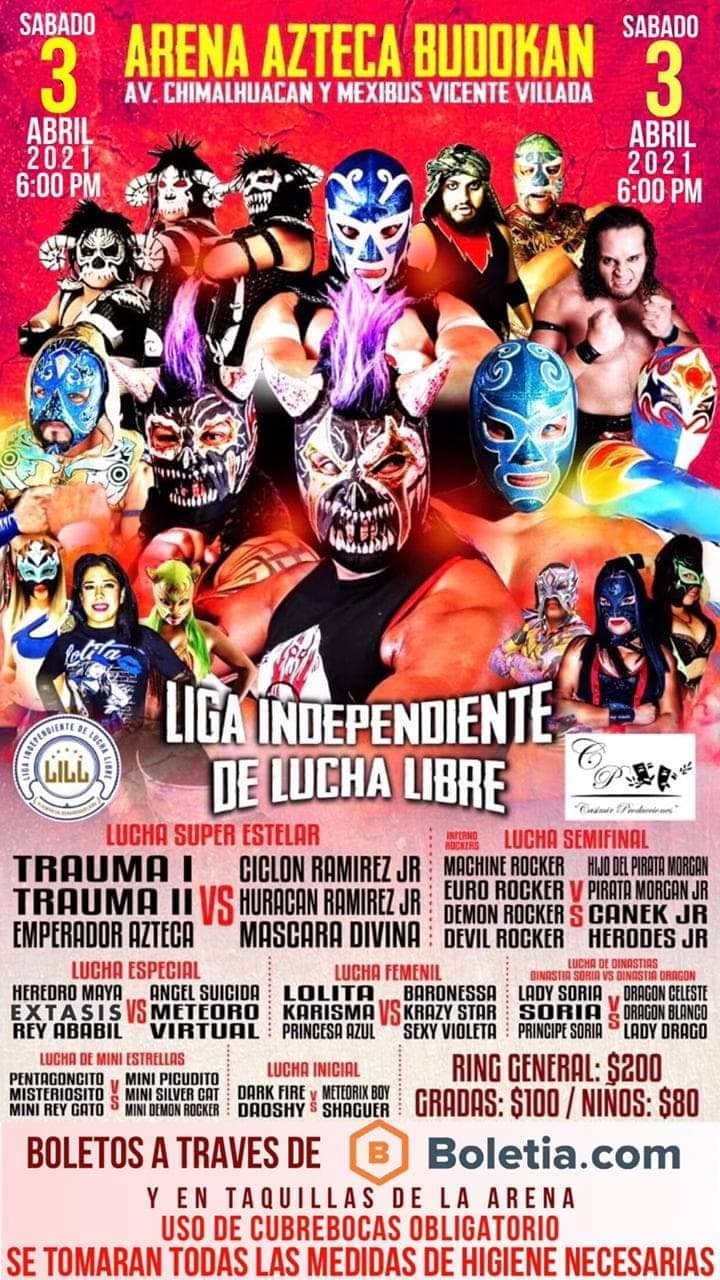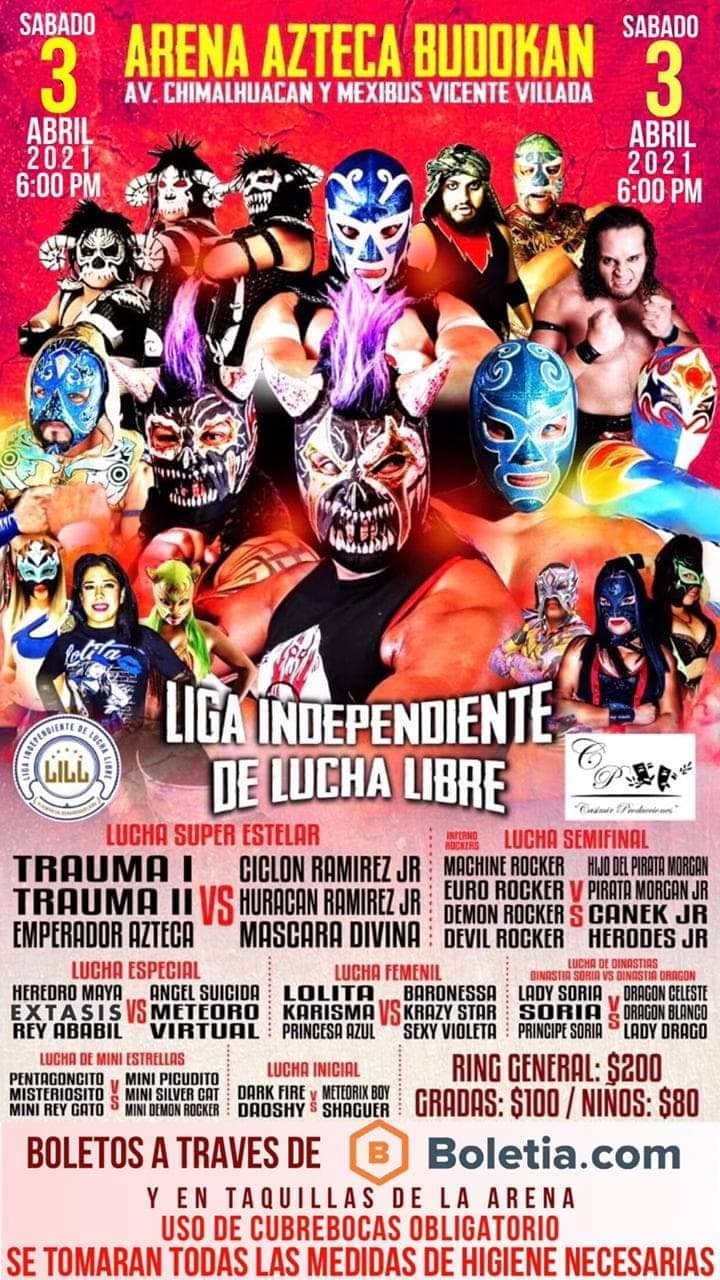 There are just a few days left so you can support the fighter and collaborator of SUPER LUCHAS, Heavy Boy, with any amount. who is raising funds for a delicate surgery.