Roman reigns took advantage of the cards in his favor and retained the Universal Championship in Elimination Chamber, against Daniel Bryan, but in the end Edge confirmed that he will seek his title at WrestleMania 37.
In the elimination chamber match, the winner would look for the championship that Roman Reigns has that same night. It was so Cesaro and Daniel Bryan started the match, with a duel of coming and going, where they left nothing to chance and began to draw their best weapons.
The first chamber to open was that of King Corbin, who immediately launched himself against the two fighters. However, the second to go into combat was Sami zayn, who avoided getting out of his capsule, so Corbin faced him to try to get him out, but Bryan surprised this one and threw it against one of the walls; while on the other side Cesaro took Sami out.
The attacks began to rain on all sides and the domain was transferred several times.
For a moment Sami and Cesaro ended up in the heights over one of the cameras until the Swiss managed to knock down his rival.
Cesaro then focused his attacks on King corbin and after a Cesaro Swing, he applied a Sharpshooter and knocked him out of combat.
Then Kevin Owens came in, attacking his "friend" Sami Zayn, who earlier asked him to team up. Then he continued his attack against all rivals in the ring, seeking to eliminate some.
Finally entered Jey Uso who immediately got into a fight with KO, this being the one who best stopped being punished against the same camera. After insisting for several minutes he was able to put Sami on the canvas and eliminated him.
Nevertheless, Jey immediately launched himself against Kevin Owens with a series of blows, without him being able to do anything to leave him out of the meeting.
Cesaro took control of the match resisting the attacks of Jey and Bryan; However, when he again faced Bryan, he was surprised by Jey who left the Swiss out.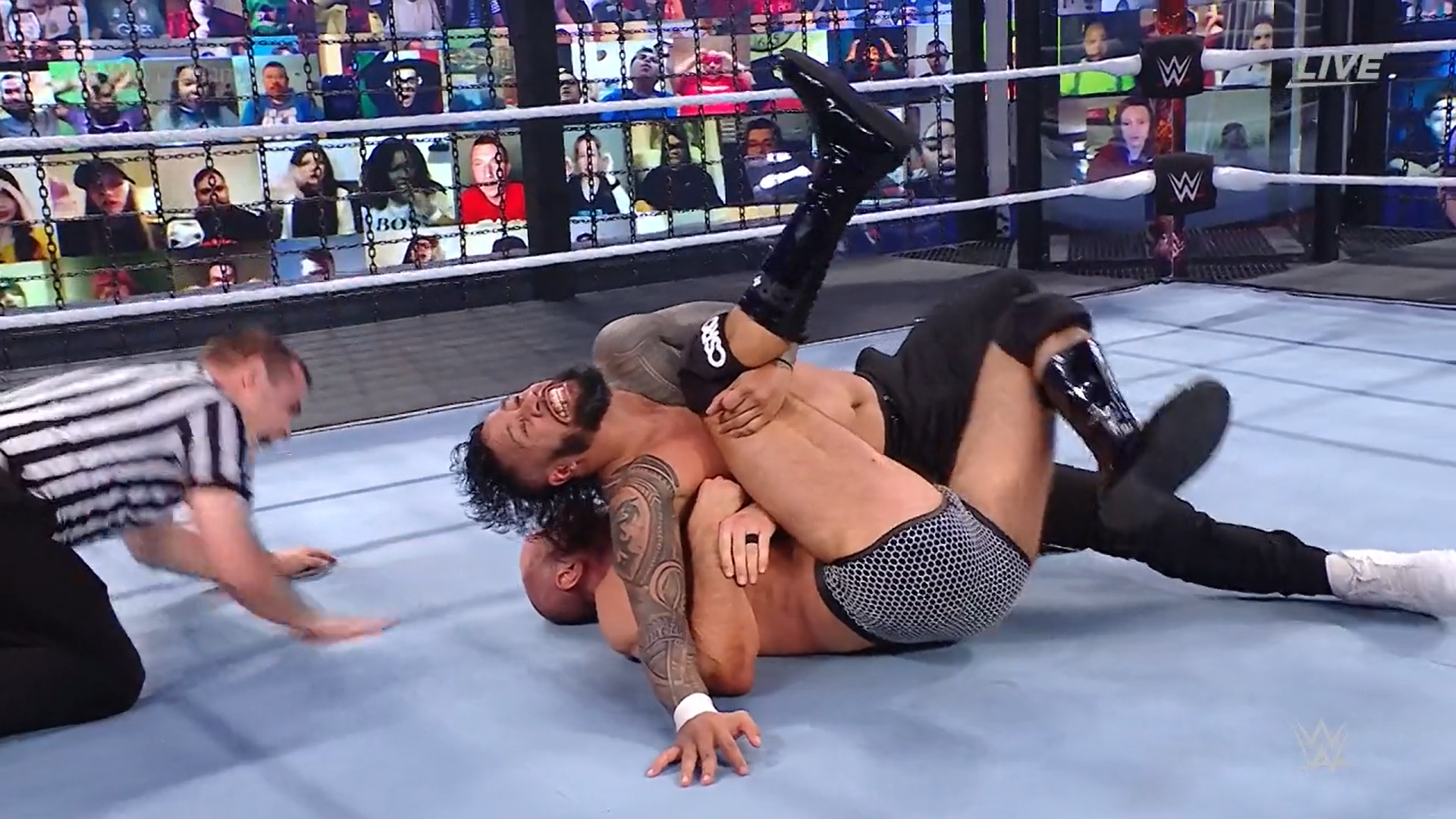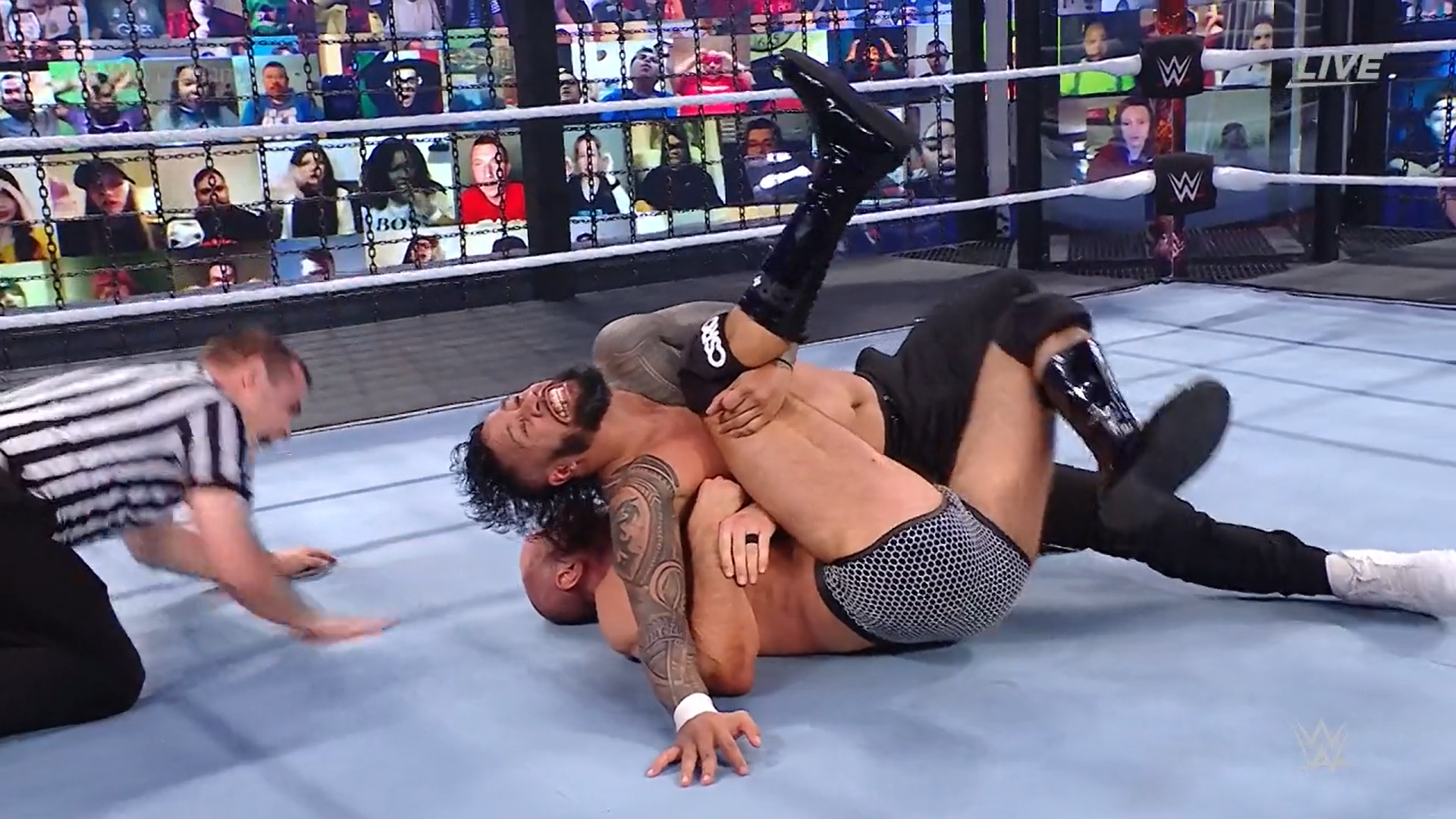 Finally, Daniel Bryan faced Jey and an iron stopped him with
knees and then with a knee he eliminated the Samoan.
► Roman Reign retains the Universal Championship
When anyone would have thought that the fight for the Universal Championship would take place later, Roman Reigns appeared in the ring.
Reigns immediately launched himself against Bryan, but he caught him with a Yes Locke, although Reings slipped away and launched himself to hit his rival, until he was almost knocked out.
Roman caught Bryan with a key who could no longer answer, so the fight was terminated.
After the celebration, Edge appeared with a Spear and challenged him for WrestleMania.
AND @EdgeRatedR IS LAUNCHED BY @WWERomanReigns !!!!

Have you already made your decision? #WWEChamber pic.twitter.com/RVTL8gkVRQ

– WWE Spanish (@wweespanol) February 22, 2021
There are just a few days left so you can support the fighter and collaborator of SUPER LUCHAS, Heavy Boy, with any amount. who is raising funds for a delicate surgery.