Apollo Crews was Big E's rival last Friday on SmackDown. It was a good fight in which the Intercontinental Champion was able to successfully defend his title.
After the match, on Talking Smack, Crews was invited and the show's co-host, Paul Heyman, took the opportunity to give a motivational sermon to Apollo..
► Paul Heyman believes that Apollo Crews is a good boy and that is why he loses
Despite the strong words of Heyman, recognized the potential of Crews:
«It is good that your emotions are high. Fantastic, yay! You say, 'Big E and I, we're not friends.' You are right, they are not friends, they are competitors. You're sitting here lamenting Crews you screwed up, and the person you screwed up the most was yourself.
Here's why, you let your emotions rule you in the ring. Your friendship with Big E brings out the best in you in the ring. You let all your dreams slip through your fingers because you are an athlete, a gentleman, you are there with a friend whom you respect and admire »
«I know you and you are not a loser, you are a winner, you are a champion. And in my opinion, you are as much a champion as Big E. You have every right to claim to be the Intercontinental Champion because you pinned his shoulders against the canvas, And you let it go because you're a good guy«
«You are not here to make friends, you are here to make money, you are here to claim your greatness. You are here for glory and to build a legacy May it last for your children and grandchildren and for generations to come »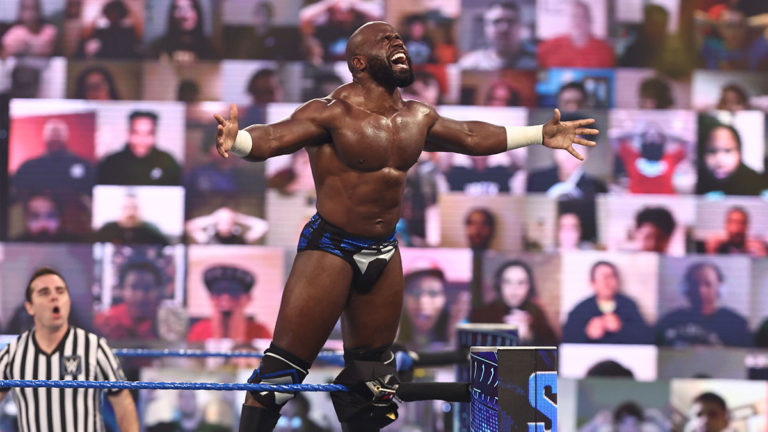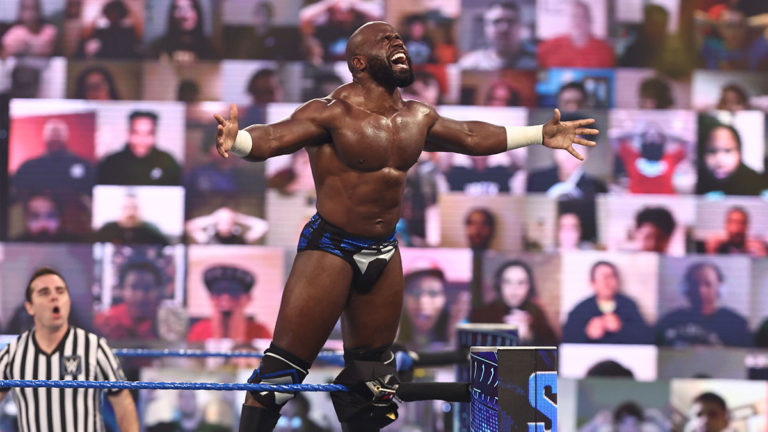 You're sitting here, just another who wants to be a challenger. You are a pretender to the throne of Big E. Get out of here, only another I want to be a challenger, pretender to the throne. Come back here in a couple of weeks with a title like a man! «
Apollo Crews has only held the United States Championship during his 5+ years in WWE and Heyman is encouraging Crews to go tough for bigger wins. Will Apollo listen to Heyman?