Once again, the legendary Kurt Angle keeps talking bad of how WWE decided to end his career in the ring. And although he has toyed with the idea of ​​coming out of retirement, for now it doesn't seem possible. At least not in Vince McMahon's company.
► Will Kurt Angle be able to return to the ring and redeem himself?
Not only did his final opponent not like him, although he thanked Baron Corbin for the match they gave at WrestleMania 35, although I would have liked a good fight of about 25 minutes like Batista had.
Now, on the latest edition of his podcast The Kurt Angle Show, the Olympic gold medalist said he was upset having to push Lars Sullivan on his debut, though he wouldn't have been bothered if that had worked out well. Remember that Sullivan left WWE in January of this year and was finally fired. These were Sullivan's words: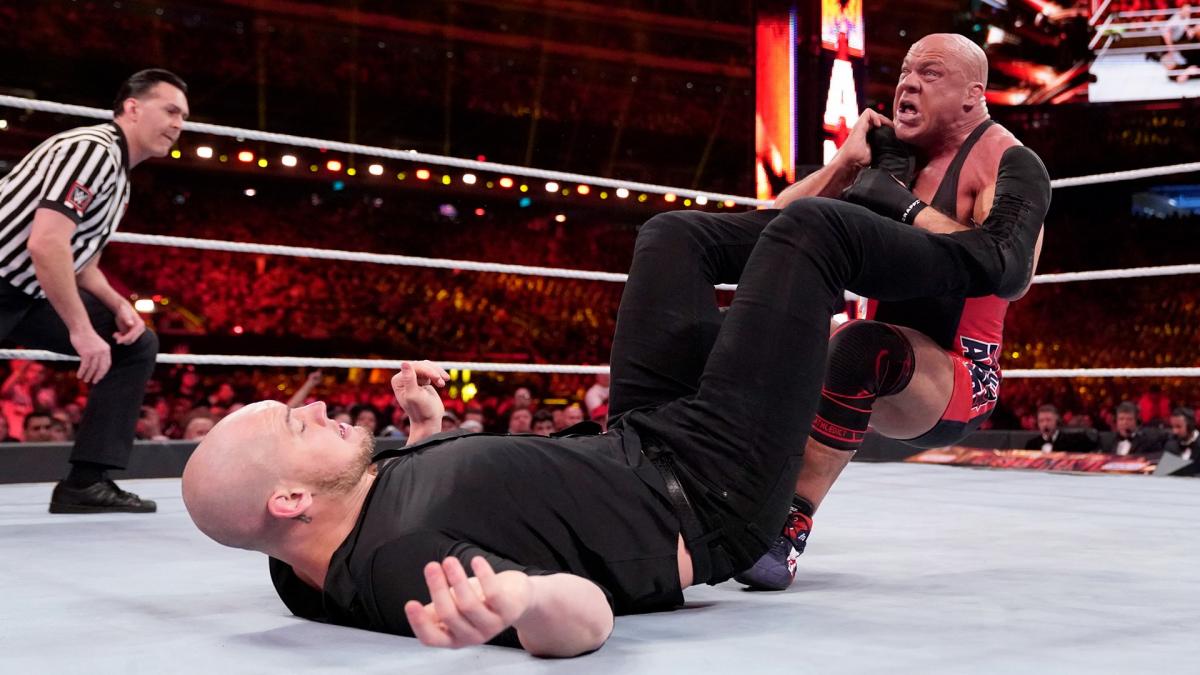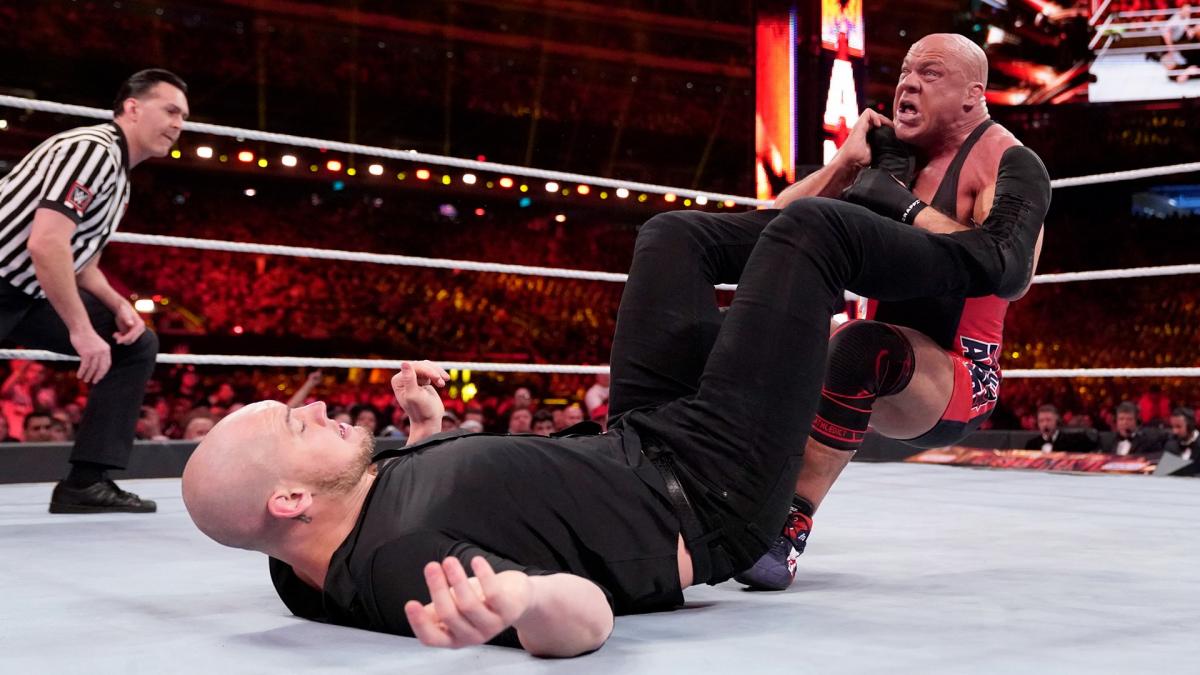 "I thanked Baron because he was going to allow me to shine before I retired. After the WrestleMania match, being able to go out there in the ring and give him some shine… I ended my career on a high note, and then all of a sudden, Lars Sullivan came out. I wouldn't have bothered if the Lars Sullivan thing had worked out.
«Vince loved his looks, his strength and explosivenessI just don't think I had as much experience as I might have had to start. I believe that needed a little more trainingIt was very basic but it looked amazing and I think Vince was drawn to that. I had to push LarsIt's just another one of those things that I had to do before I left the company as a fighter.
Lars Sullivan and a sore Kurt Angle at his feet / WWE
Here the video of Sullivan's attack on Angle in his debut in Wwe, on April 8, 2019 on Raw:
There are just a few days left so you can support the fighter and collaborator of SUPER LUCHAS, Heavy Boy, with any amount. who is raising funds for a delicate surgery.