Pro Wrestling FREEDOMS returned to Tokyo Korakuen Hall with a show that he named «Go Beyond the Limit 2021«, Where two championships were played.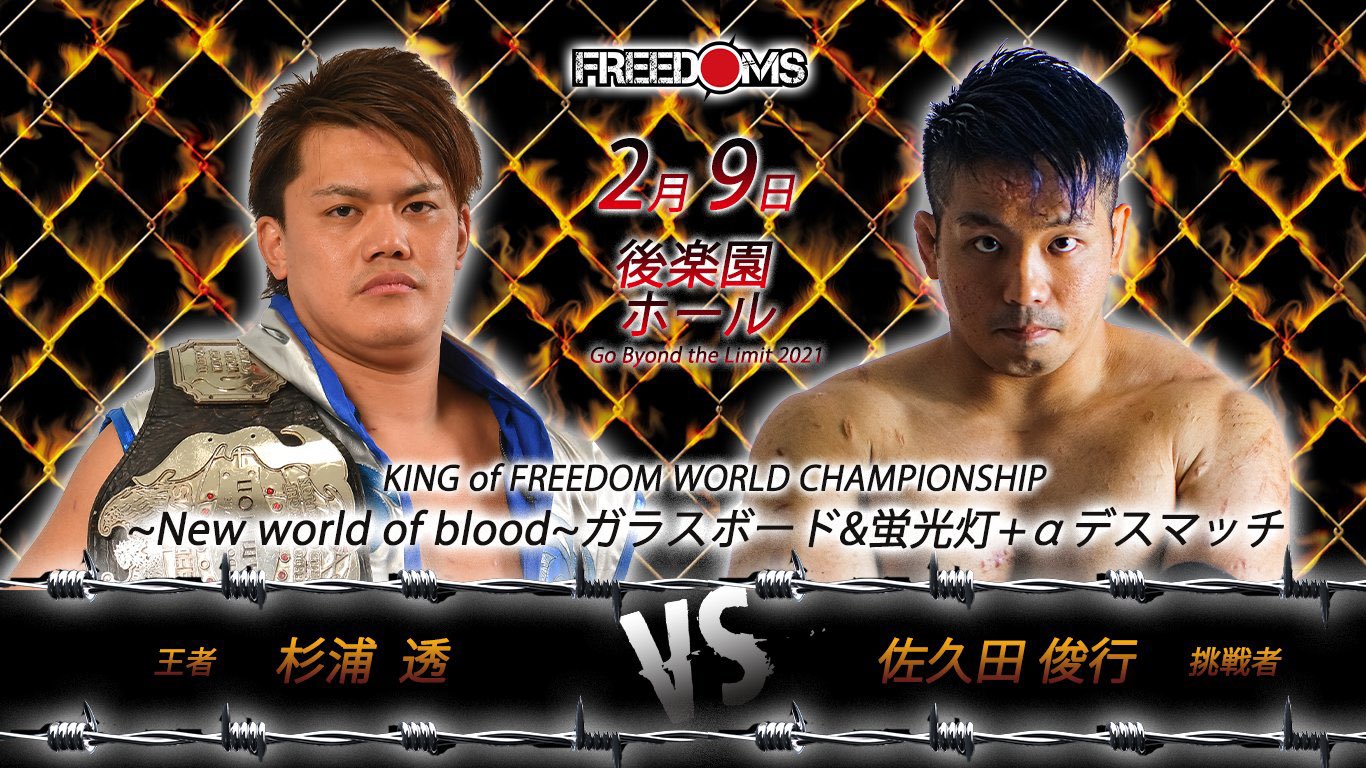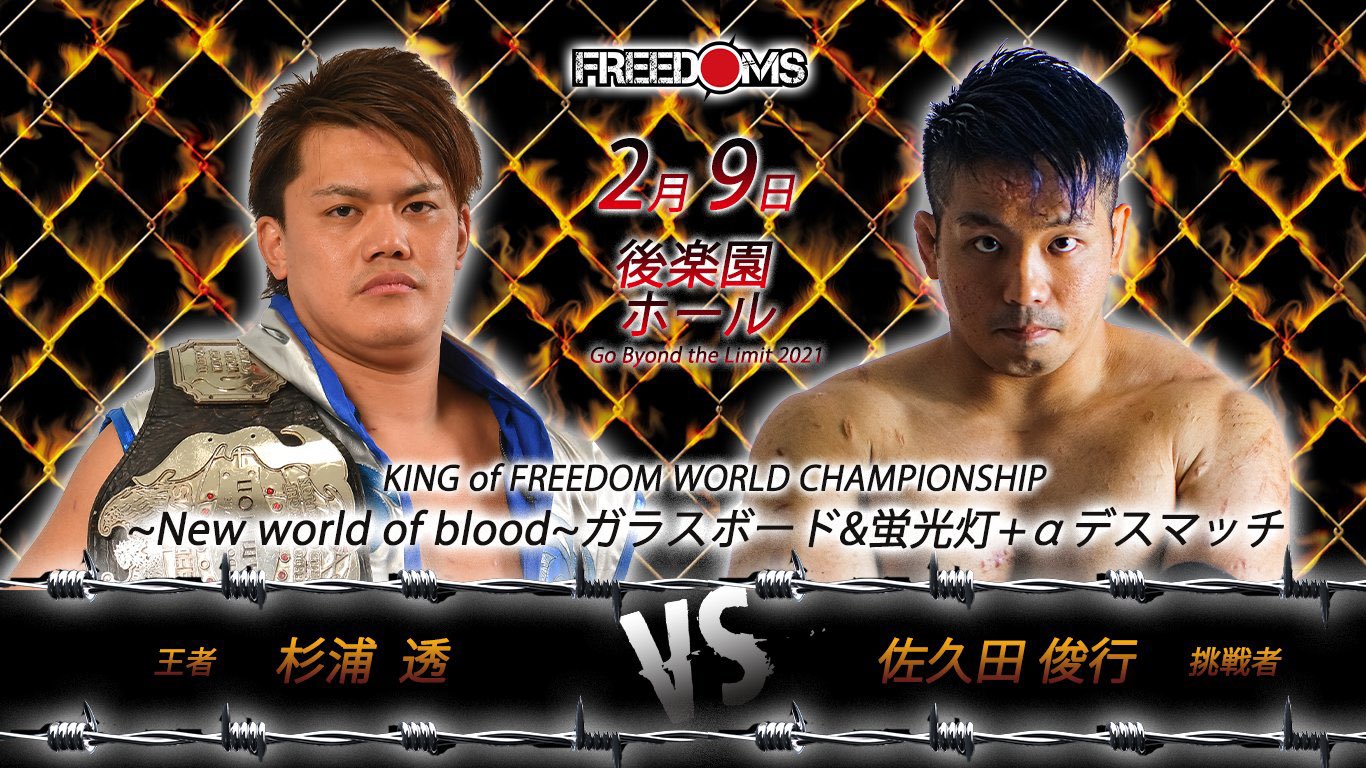 ► «Go Beyond the Limit 2021»
UNCHAIN ​​(Rina Yamashita and Minoru Fujita) ended the 752-day reign of Violent Jack and Mammoth Sasaki with the King of FREEDOM Couples Championship, who successfully defended him the title 11 times.
A tag team duel followed, where Masashi Takeda and Takayuki Ueki beat Jun Kasai and Kenji Fukimoto. Takeda and Ueki's joint work was exceptional, so Takeda invited him to join their new group Empire Rurer Ends (ERE).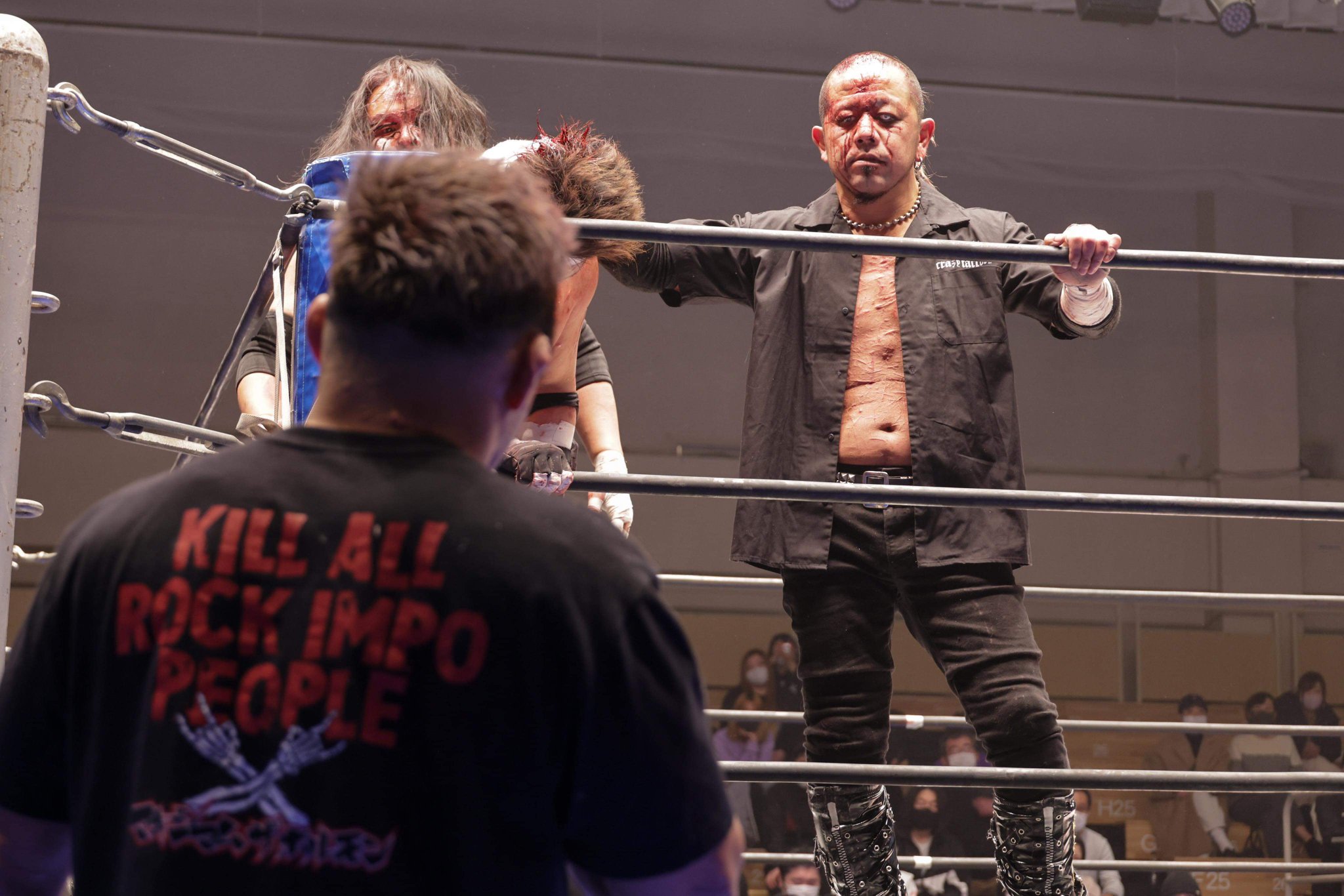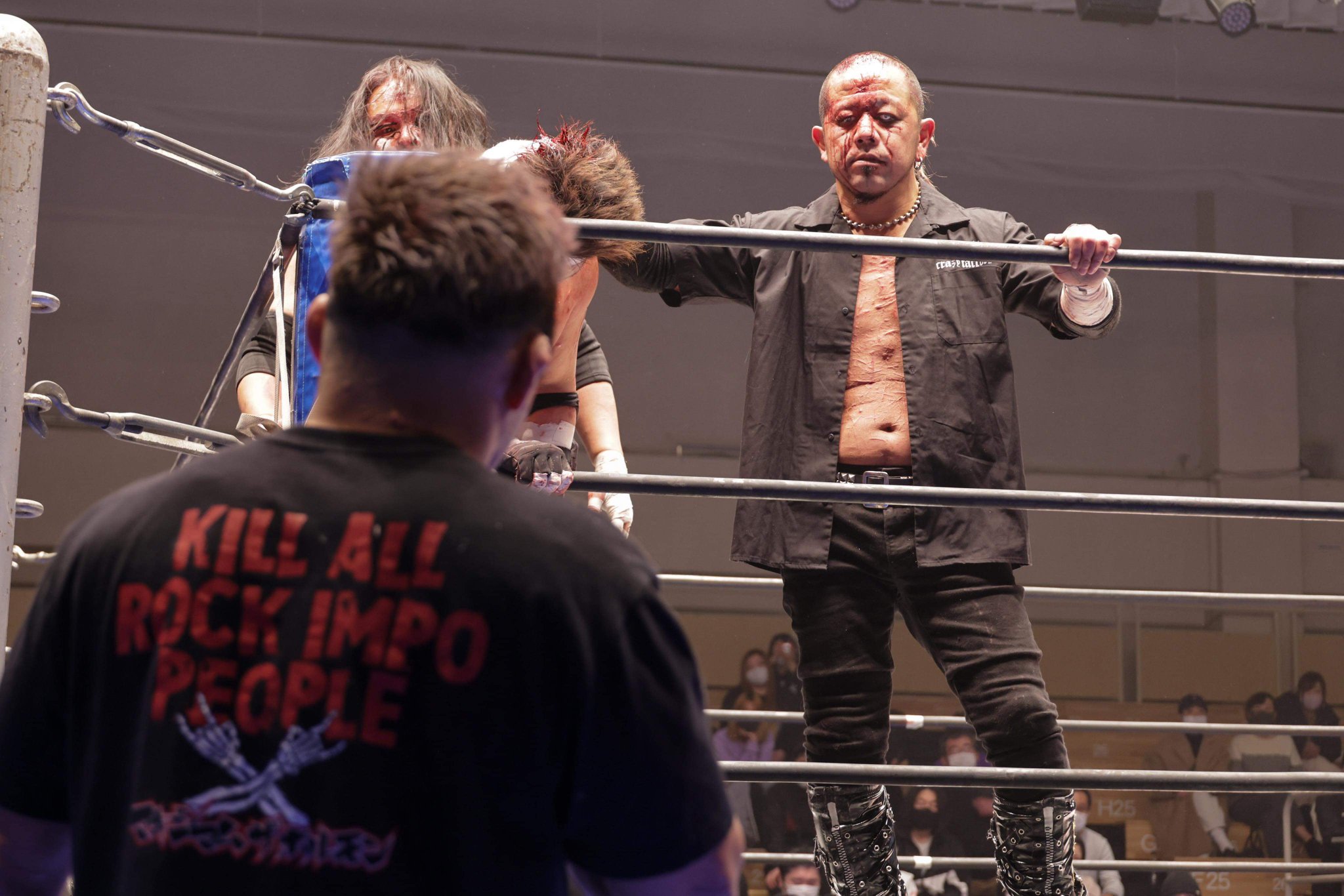 Toru Sugiura made the eighth successful defense of the King Of FREEDOM World Championship against Toshiyuki Sakuda. The combat was very violent, since both gladiators attacked each other with glass panels and tube lamps, which caused them to end up bleeding.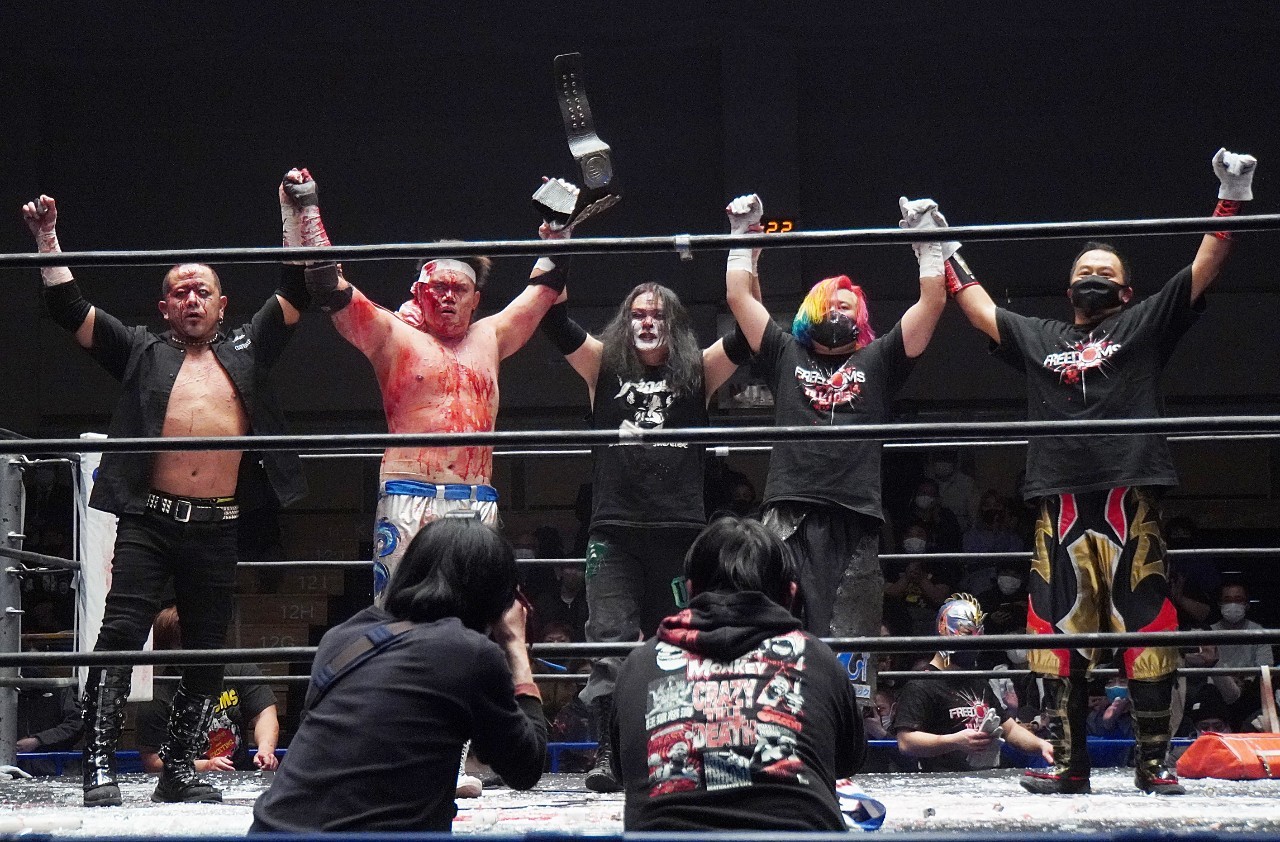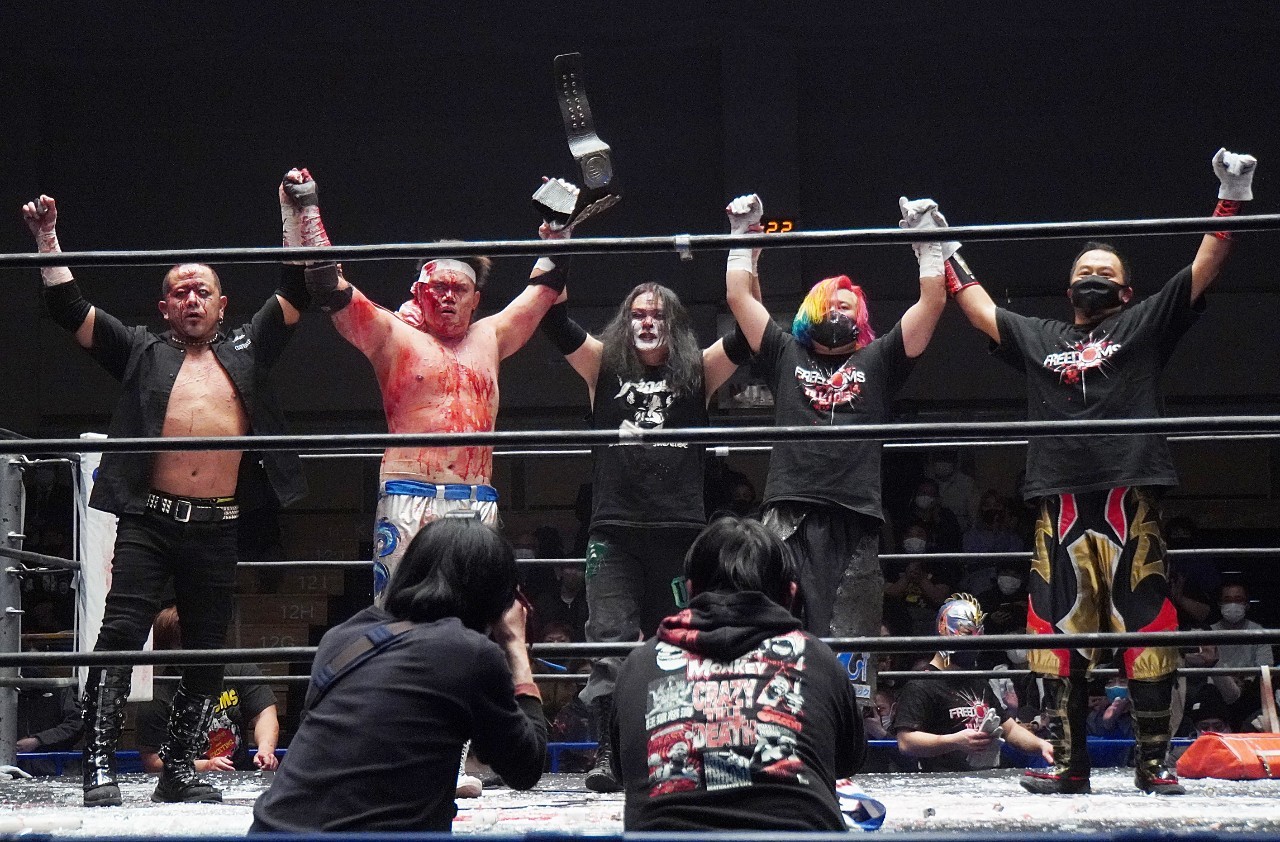 As a result of the crash, Toru Sugiura ended up with a deep bleeding on the back of his neck for which he had to be treated by the medical service. After this, Sugiura was challenged by Takayuki Ueki.

The full results are:
FREEDOMS «GO BEYOND THE LIMIT 2021», 09.02.2021
Tokyo Korakuen Hall
Attendance: 447 viewers
1. GENTARO and Dragon Libre defeated Tatsuhito Takaiwa and Brahman Kei (7:57) with a GENTARO German Suplex Hold over Kei.
two. Hardcore Match: Kamui defeated Tomoya Hirata (10:59) with the Yurikamome.
3. Takashi Sasaki and Daisuke Masaoka defeated Yuya Susumu and Kengo (10:22) with a Masaoka Tornado Clutch on Kengo.
Four. King of FREEDOM Tag Team Title, Scramble-Style Tornado Tag Match: Minoru Fujita and Rina Yamashita defeated Mammoth Sasaki and Violento Jack (c) (10:12) with Fujita's Modified Samson Clutch over Sasaki – conquering the title
5. Stimulation input ~ Bloody Human Crossing Tag Death Match: Masashi Takeda and Takayuki Ueki defeated Jun Kasai and Kenji Fukimoto (13:28) with a Saluting Diving Headbutt with a Concrete Block from Ueki over Fukimoto.
6. King of FREEDOM World Title, New World of blood ~ Glass Board & Fluorescent Lighttubes + α Death Match: Toru Sugiura (c) defeated Toshiyuki Sakuda (11:28) with a Right Elbow with a tube lamp defending the title
There are just a few days left so you can support the fighter and collaborator of SUPER LUCHAS, Heavy Boy, with any amount. who is raising funds for a delicate surgery.