All Japan Pro Wrestling held its second show of «New Years Wars 2021»At Tokyo Korakuen Hall, with three championship fights.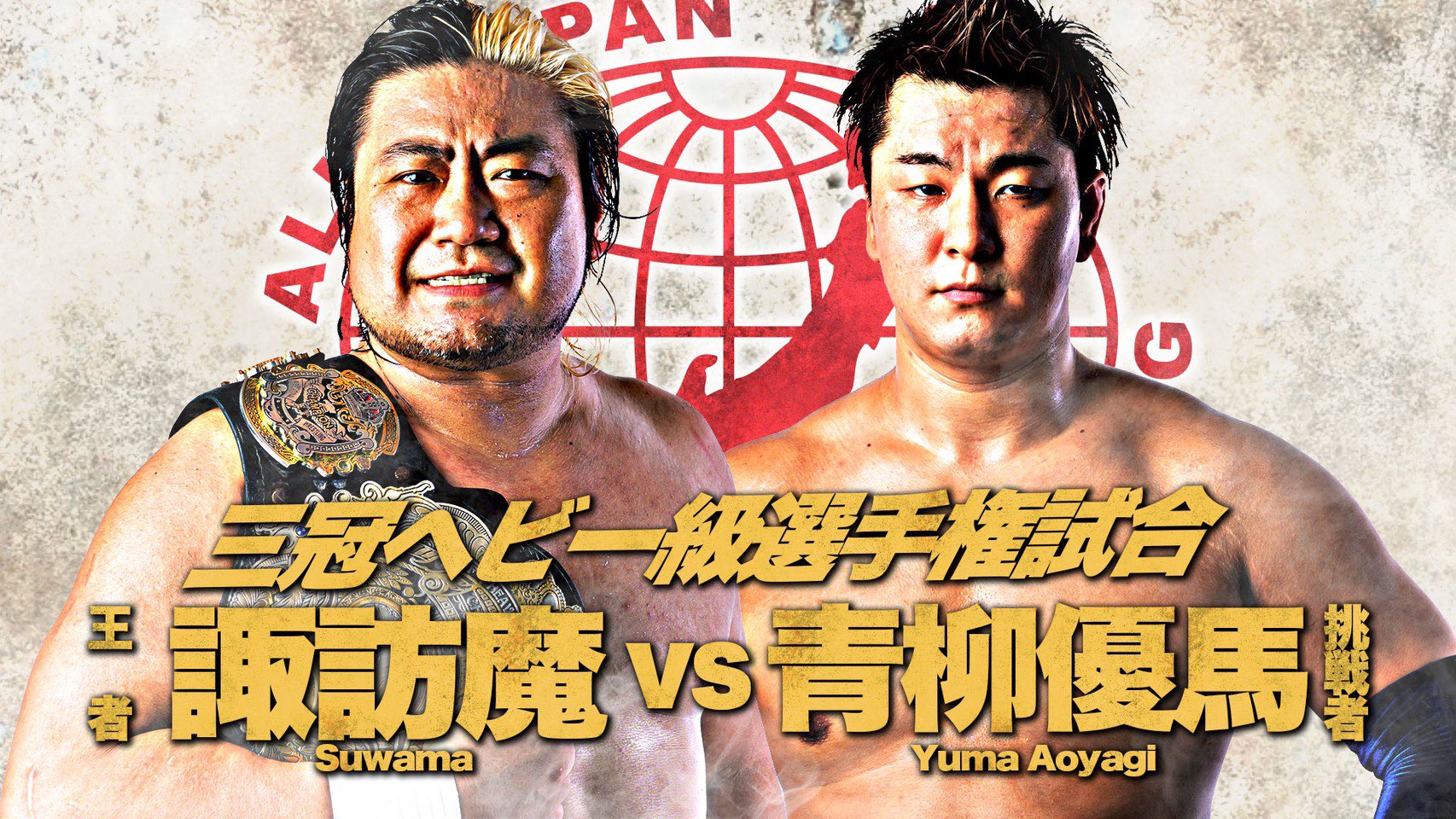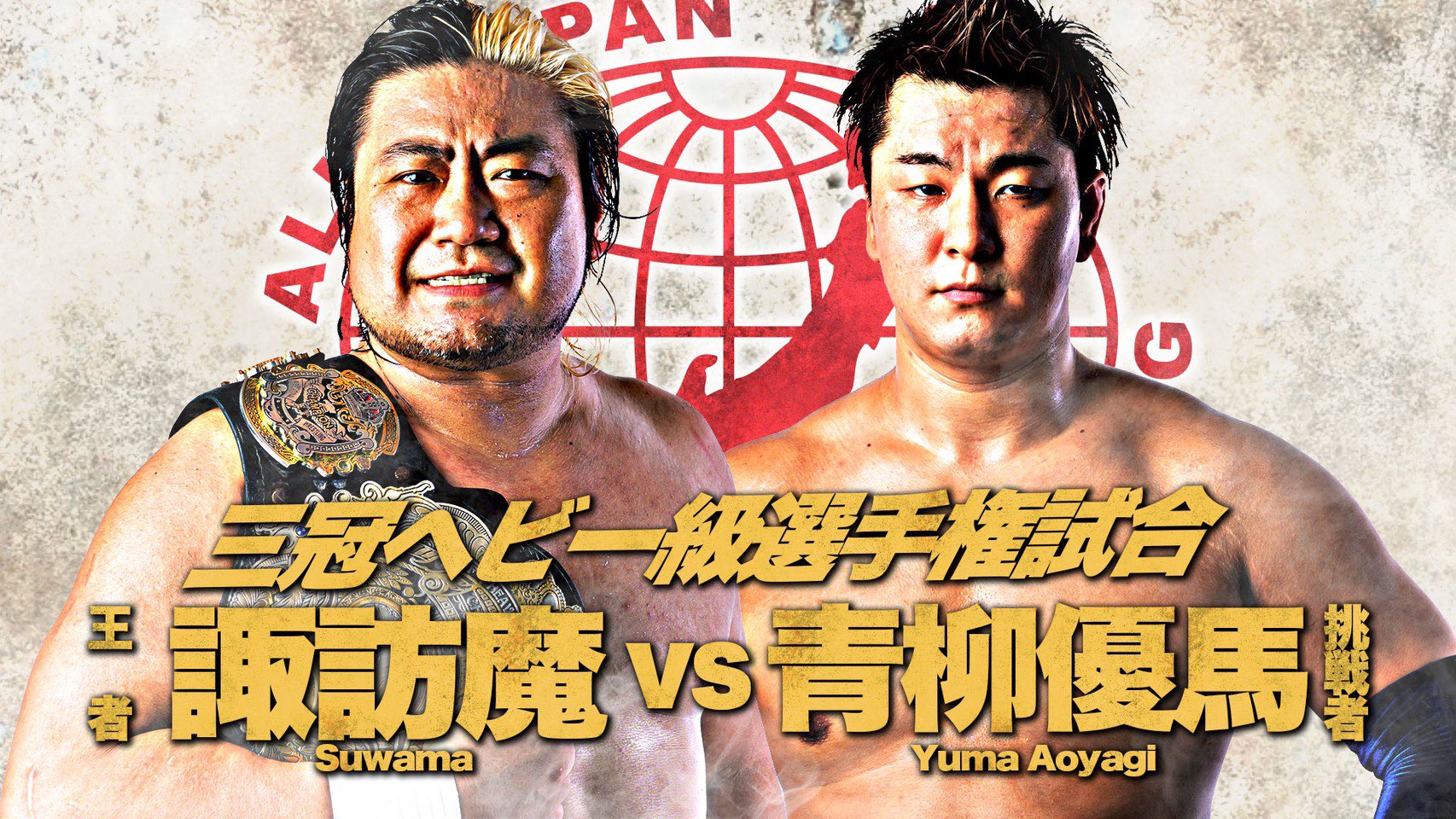 ► «New Year Wars 2021»
Purple Haze (Izanagi and Zeus) made the second successful defense of the All Asia Couples Championship by beating the duo of Hokuto Omori and Koji Doi. Following the celebration, the monarchs were challenged by their fellow factions, Shigehiro Irie and UTAMARO.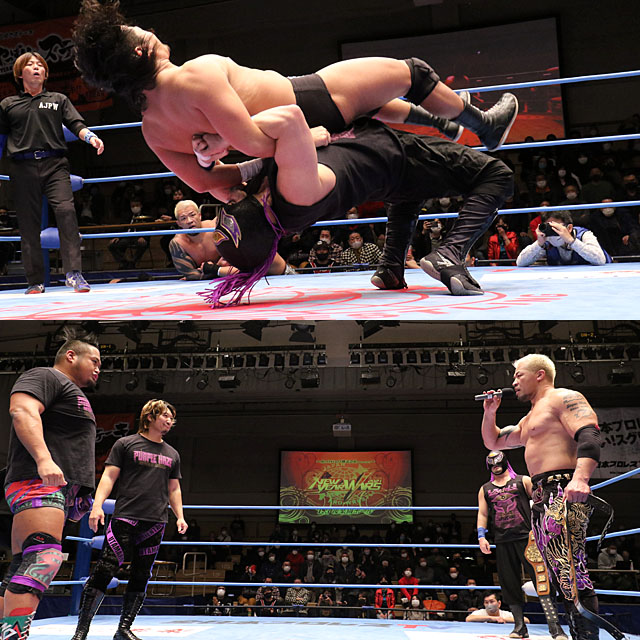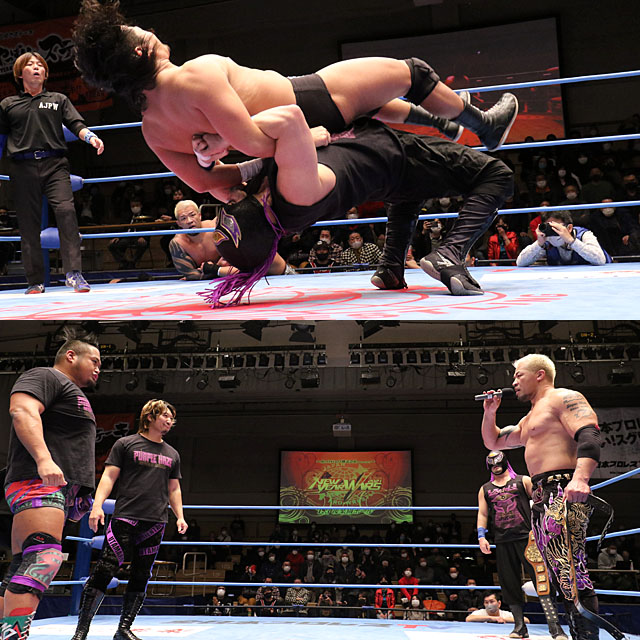 Jun Kasai defeated Yoshitatsu to conquer the GAORA TV Championship, apparently putting Yoshitatsu's recruitment of John Cena to an unfortunate end. The title was hung in the center of the ring and after a violent scuffle, the ultra violent Kasai climbed the ladder and took the red belt. Kasai was challenged by Black Menso ~ re after the match.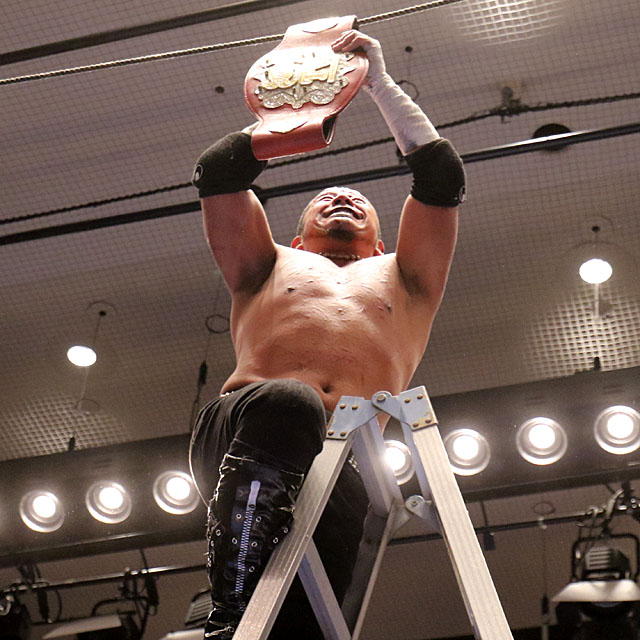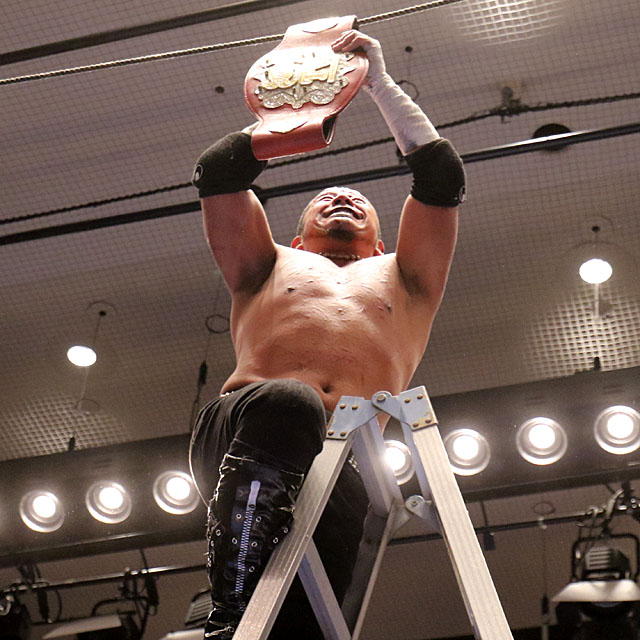 In the main turn, SUWAMA made the fourth successful defense of the Triple Crown Heavyweight Championship against Yuma Aoyagi. The latter failed in his attempt to become a double monarch. After the match, SUWAMA nominated Shotaro Ashino from Enfants Terribles as their next challenger; Ashino stepped into the ring and accepted.

The full results are:
AJPW «NEW YEAR WARS 2021», 03.01.2021
Tokyo Korakuen Hall
Attendance: 665 viewers
1. The Bodyguard and Francesco Akira defeated Ryuki Honda and Alejandro (5:36) with a Bodyguard Camel Clutch over Alejandro.
2. Shigehiro Irie and UTAMARO defeated Takao Omori and Black Menso ~ re (7:03) with Irie's Beast Bomber on Menso ~ re.
3. Jake Lee, Koji Iwamoto and TAJIRI defeated Shuji Ishikawa, Hikaru Sato and Dan Tamura (7:20) with Lee's Backdrop Suplex over Tamura.
4. Shotaro Ashino, Kuma Arashi and Yusuke Kodama defeated Kento Miyahara, Atsuki Aoyagi and Rising HAYATO (10:43) with an Ankle Lock from Ashino on HAYATO.
5. All Asia Tag Team Title: Zeus and Izanagi (c) defeated Hokuto Omori and Koji Doi (12:44) with Izanagi's Tiger Suplex Hold over Omori defending the title.
6. GAORA TV Title: Jun Kasai defeated Yoshitatsu (c) (12:39) capturing the belt and conquering the title
7. Triple Crown: Suwama (c) beat Yuma Aoyagi (26:28) with a Backdrop Hold defending the title.