All Japan Pro Wrestling held his first show of the tour «Excite Series 2021»In the Shin-Kiba 1st Ring of the Japanese capital.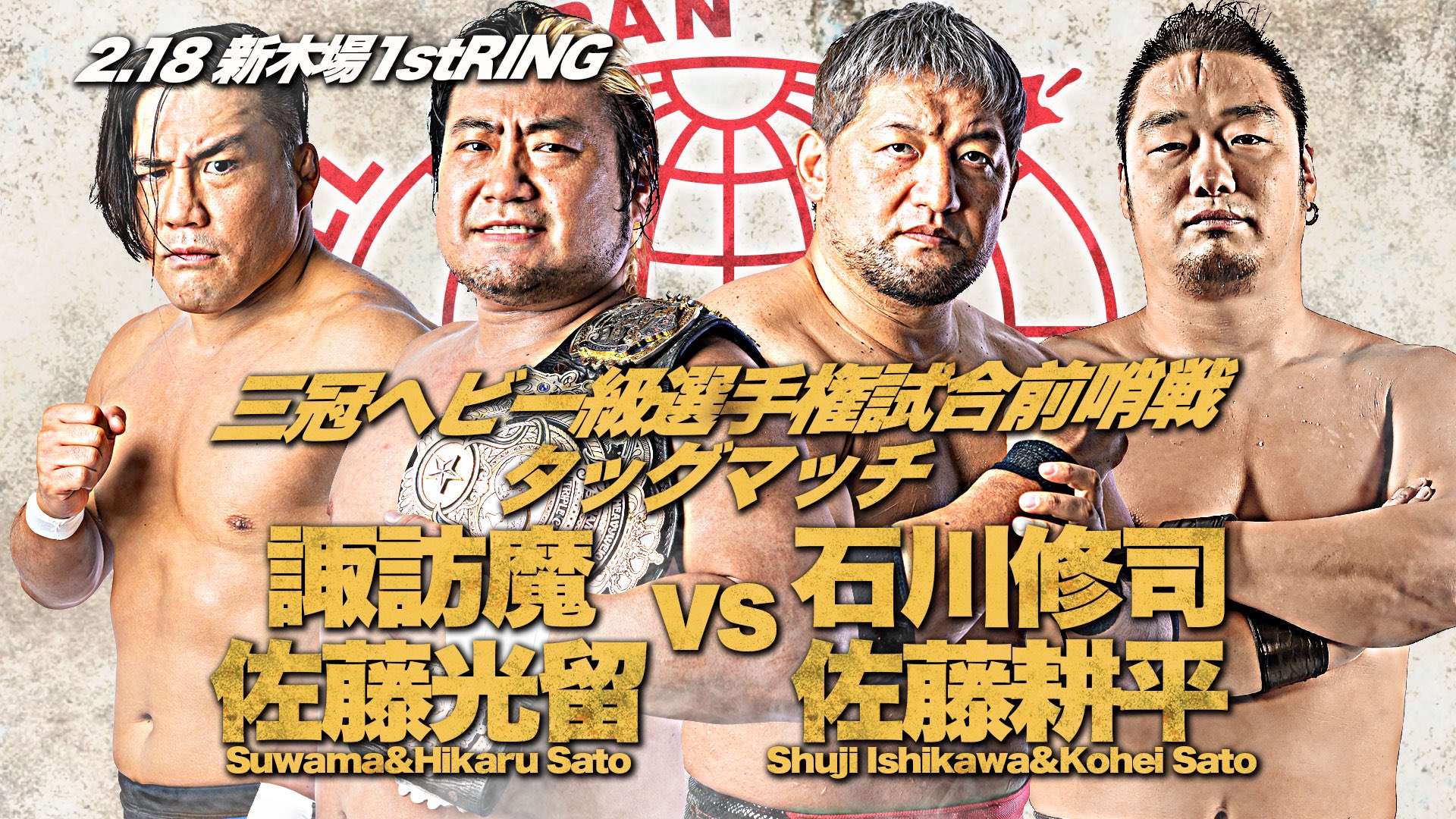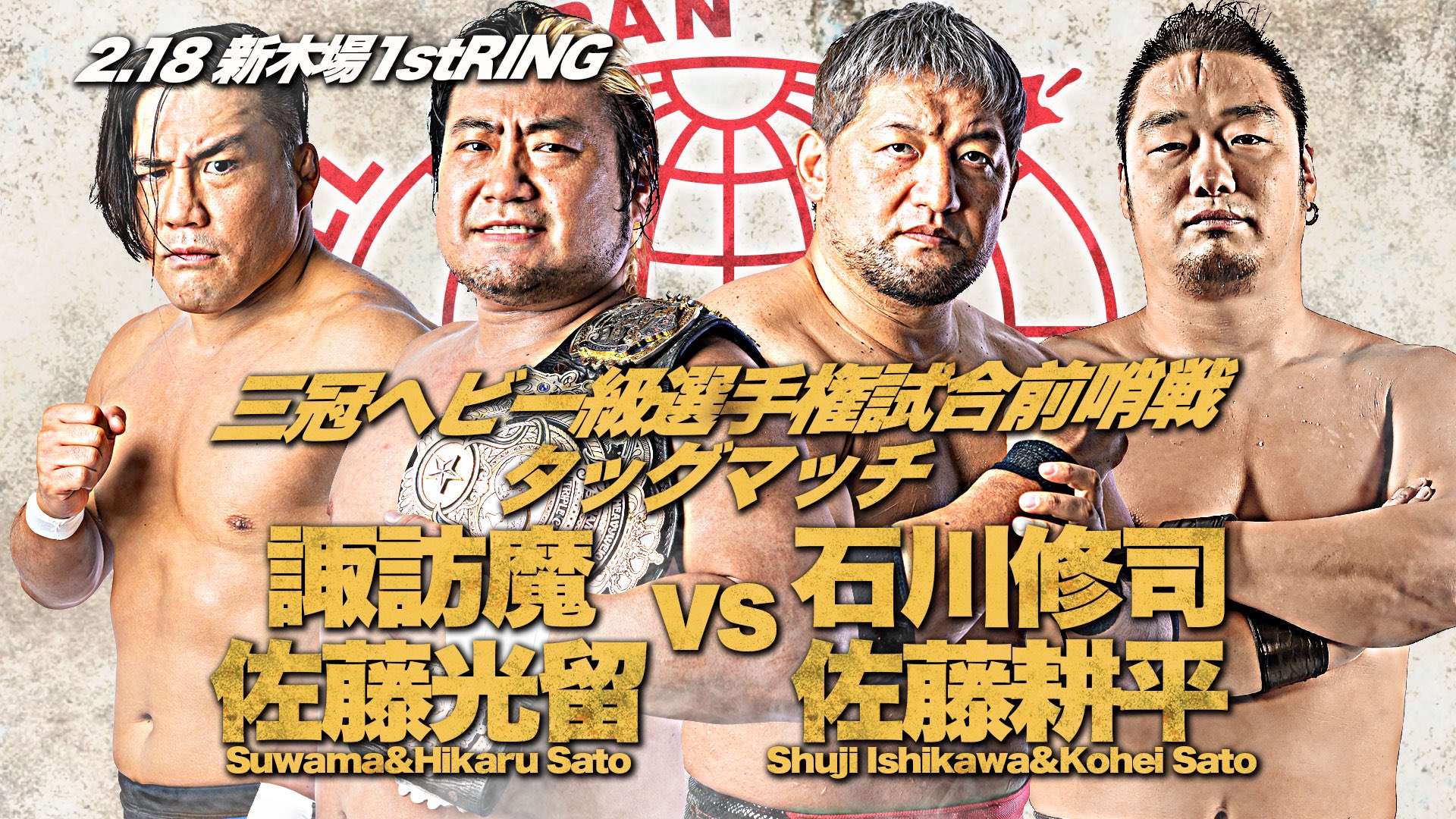 ► «Excite Series 2021»
JIN (Jake Lee and Koji Iwamoto) teamed up with TAJIRI to account for Terrible Enfants (Hokuto Omori, Kuma Arashi, and Shotaro Ashino). After the fight, Lee and Shotaro Ashino ended up facing each other.
As a prelude to the fight for the AJPW Tag Team Championship, Kento Miyahara and the tremendous BJW Abdullah Kobayashi went head-to-head. The confrontation was very close, Abby even produced several of the implements that she uses in her death match fights, including a wrench. The fight ended without decision due to the intervention of Yuma Aoyagi, Miyahara's partner, when trying to help him from Kobayashi's harsh attacks.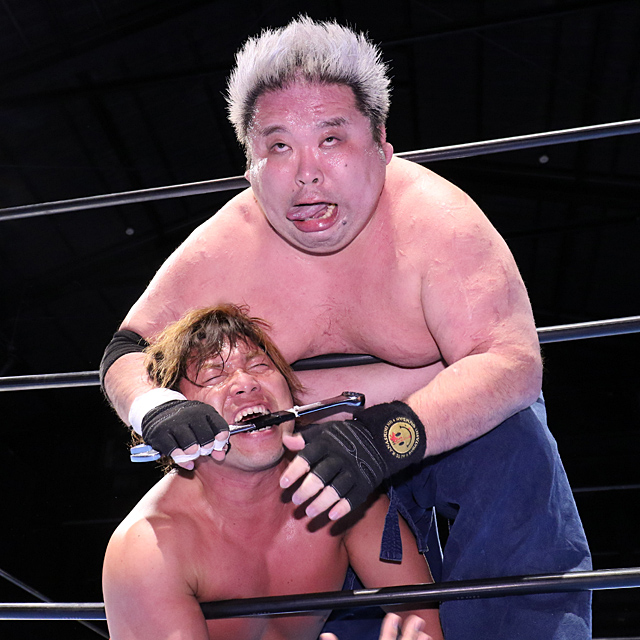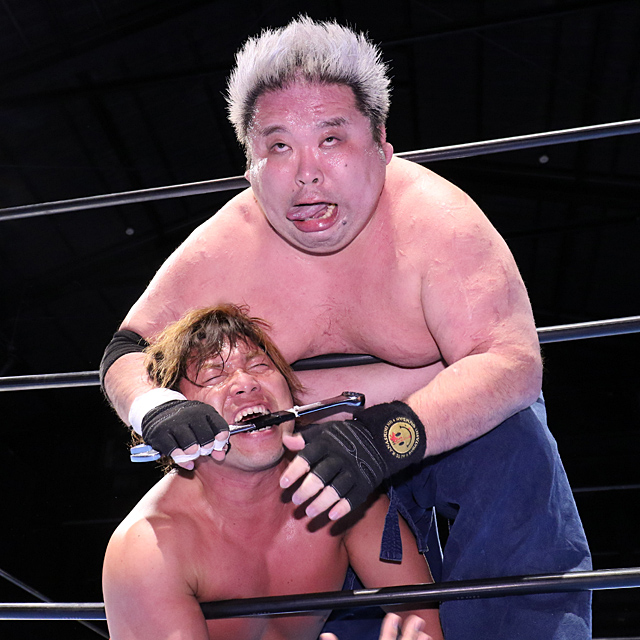 In the stellar fight and as before the fight for the Triple Crown, Shuji Ishikawa and Kohei Sato defeated Evolution (Suwama and Hikaru Sato). This battle marked the reunion of Twin Towers (Kohei Sato and Shuji Ishikawa), once Ishikawa marked the end of Violent Giants, their duo with Suwama.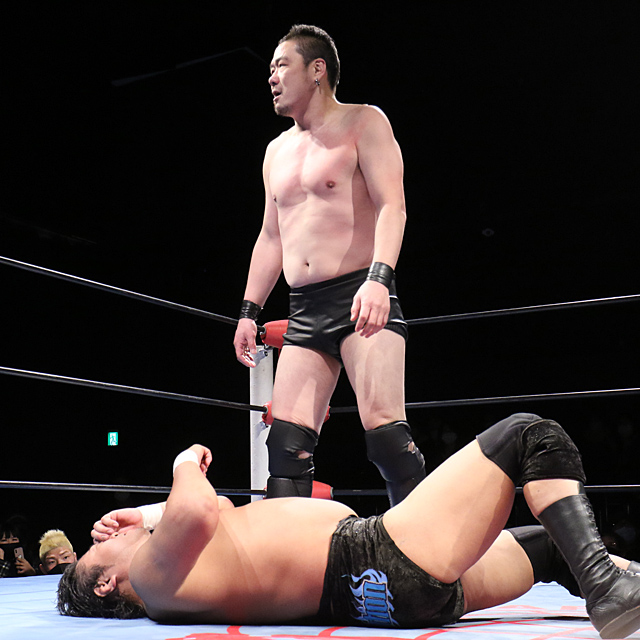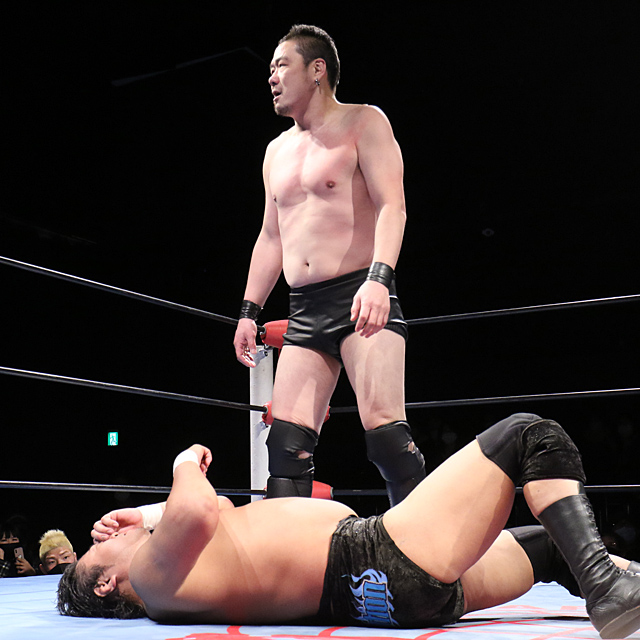 The full results are:
AJPW «EXCITE SERIES 2021», 02.18.2021
Shin-Kiba 1st RING
Attendance: 150 viewers
1. Ryuki Honda 7 Match Trial Series 2nd ~ I started wrestling in high school, jumped into a long-established pro-wrestling organization and appealed directly for the participation, and after officially joining, 7 Match Trial Series to climb the stairs to the top player 2nd Round: Yoshitatsu beat Ryuki Honda (6:37) with a Crab Hold.
2. Yuma Aoyagi, Atsuki Aoyagi and Rising HAYATO defeated Takao Omori, Black Menso ~ re and Francesco Akira (8:21) with a Crab Hold by Yuma on Menso ~ re.
3. Izanagi beat Dan Tamura (6:11) with the M5.
4. Jake Lee, Koji Iwamoto and TAJIRI defeated Shotaro Ashino, Kuma Arashi and Hokuto Omori (9:58) with Lee's Backdrop over Omori.
5. AJPW World Tag Team Title Skirmish: Kento Miyahara vs. Abdullah Kobayashi – finished without a decision (11:23).
6. Triple Crown Skirmish: Shuji Ishikawa and Kohei Sato defeated Suwama and Hikaru Sato (20:57) with Kohei's Drill-a-Hole Piledriber on Hikaru.
There are just a few days left so you can support the fighter and collaborator of SUPER LUCHAS, Heavy Boy, with any amount. who is raising funds for a delicate surgery.