The time for many WWE Superstars to be the owners of the most prestigious medals – despite their popularity or relevance – is behind us, as we have analyzed in detail in recent days through a list of top fighters whose train has already passed and another of non-stellar stars that also lost it. Today, to continue with this topic, we extend the discussion, although with the opposite debate: the 9 Superstars still in time to win a World Championship.
But first, a quick stop at Gorilla Position! Get rid of the intrigue and discover the top 5 Superstars who will no longer be World Champions in WWE.
Which of all the part-time stars would the office love to give another world reign, but why is it impossible? Why did no one in WWE want Jeff Hardy to be Champion in 2009, and what is preventing him from doing so today? Which recent Overall Champion took the title in order to "create a moment" … knowing that it will never be boosted again? Also, the fan favorite that is surely finding new airs and the various legends that will no longer return to the titular orbit.
Press play to find out about all these curiosities and many others in the latest Quadrilateral video:
9) Sheamus
We are seeing it right now. If we tune into an episode of WWE Raw around these dates, we will find the construction of the Elimination Chamber for this Sunday. Although if we pay a little more attention, we will know that one way or another, be it at WrestleMania 37 or in any other scenario, Sheamus's quest for Drew McIntyre's WWE Championship will happen sooner or later.
And many of you will think that the Irishman's expiration date as World Champion seemed to have already arrived a few years ago. In fact, going back to the years when Roman Reigns was in pursuit of the WWE title and the redhead dethroned him by redeeming his briefcase … then his character was already stagnant. This new-looking breath of fresh air, one in which the Irish he's more empowered than ever, can give you another chance to shine… And able to win his fifth overall title?
8) Goldberg
"When you think you have all the answers, I change the questions," said the great Roddy Piper. The whole point of having Bill Goldberg hanging around WWE is to use him on special occasions to help create interest when better options don't appear for the bigger stars. It happens that sometimes it is only for that, to give a hand, and others also to enlarge their legacy based on new headline acquisitions.
Goldberg will not have made it past ten bouts since he returned in 2016, and yet he has won the Universal title twice. It is possible that from now on, especially considering that his current contract is close to ending, the board will prefer not to give him another reign. But it's Goldberg, and WWE is WWE, so it wouldn't be a surprise if the account isn't over yet for the WCW icon.
7) Triple H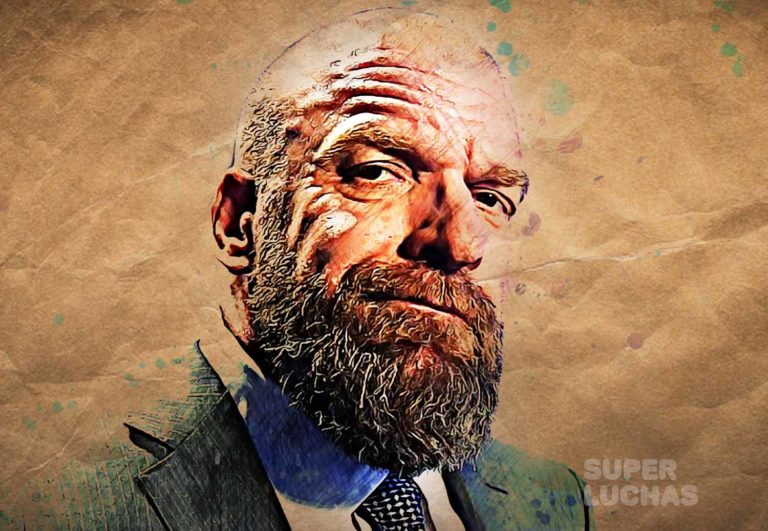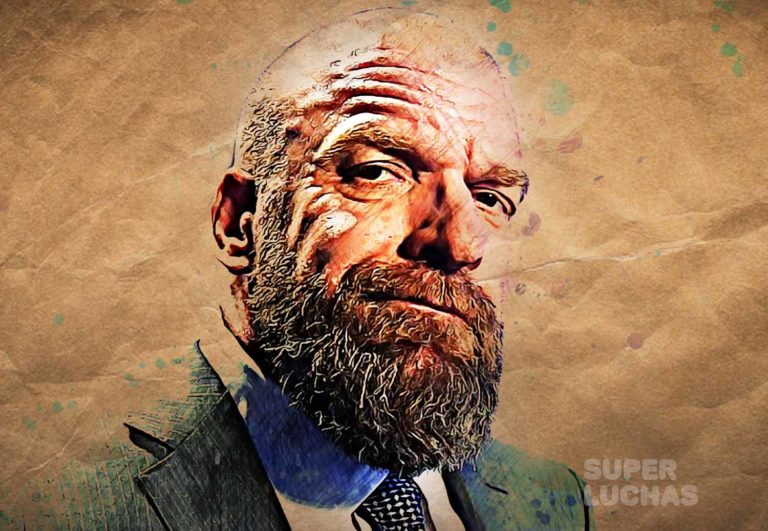 Have you not heard from someone you know the typical phrase "how quickly time passes"? You will agree that it is a true statement, surely. If not, we remind you that Triple H's victory at the 2016 Royal Rumble, the one that as part of the combo awarded him the WWE Championship, was half a decade ago.
Back then, the reaction of many was disbelief at his 46 years and his all-encompassing role behind the scenes. Today, with 51, there are quite a lot of people who understand that there is no way that this will be repeated. Our answer is short and concise: As an authority figure and the legend of the ring that he is, the discussion of "one more fight" will be endless. And more in WWE, where a 54-year-old Mr. McMahon won the WWE Championship and the ECW Championship at age 62. Why couldn't it be the same with the "successor"?
6) Daniel Bryan
«Veteran already, popular like few in the entire WWE cast but limited by his age. To be honest, if Vince McMahon didn't consider it when he was at his peak, it will be very difficult for him to do so in 2020. Daniel Bryan. A fighter who doesn't even have a full-time schedule and is permanently afraid of a possible retirement. As we have said previously, Bryan is a wild card, a fighter who will alternate between the high and middle bill, but his days as the best positioned are behind him.
That was an appreciation that we made last year, and that continues today more than ever. Because Bryan, part of the SmackDown creative team, has chosen to step aside and help give less driven talent time and space every time he appears on TV. But like any wild card, you never know what might happen, and Although increasingly distant, the possibility of another World Championship remains.
5) Kevin Owens
There is no way Kevin Owens will clinch the Universal Championship! A realistic exclamation, because there really is no possible way for that to happen. Like Daniel Bryan, Owens is not one of the first names that come to mind when we think of potential monarchsSo, not to mention Vince McMahon then.
To be precise, there are not a few who do want that project to see the light of day, and, we insist, the President is not one of them. Now, as we also agree in the case of Bryan, you never know how many turns life can take. Who was betting on Owens when he won the Universal title in 2016? It wouldn't have happened if it hadn't impressed the boss … and We all know of the Canadian's talent, one who reaches levels that could make the boss stunned again. Therefore, let's not rule it out!
4) Brock Lesnar
At this point in the game, Brock Lesnar and the blue title (although under his reign it was red) go hand in hand as R-Truth and the 7/24 title. Well, maybe it differs in some respects, mainly in timing and defenses, but otherwise …
"The Incarnate Beast" has been the most dominant Champion, no matter who likes it, the man who had the most reigns and the one who carried the gold the longest since its implementation in 2016. From the latest information we handle, his name does not appear in the current WWE cast, although we all hope to see him return at some point, and just as that's a shared feeling, Let him speak now or be silent forever who does not think that a world reconquest is possible.
3) The Miz
The Miz is WWE's most unbearable Superstar. Carrying out his Money in the Bank contract, hosting his talk show, or hanging out behind the scenes, there is no one – except perhaps his partner John Morrison – who causes as much rejection as the "A-Lister." At a certain point, that's what it does best: the typical tough guy who cheats to win and hides when things don't go the way he expected.
In the ring you have a limit to what you can do. Known. At the microphone, there are few who do it justice. Known. Everyone already knows the pros and cons of The Miz, and if Otis's change to him regarding the possession of the briefcase was made, it must be for something. We sincerely believe that he could win his second world title, although in that case, as a transition pawn.
2) Bobby Lashley
What WWE plot, we do not know. Now, which is something fat, is something fat. Not many are "cared for" so much, and in that section of privileged figures in the same bag as great names like Roman Reigns, Brock Lesnar, Goldberg, Drew McIntyre or "The Fiend" Bray Wyatt. Everything that does not have charisma, he patches with his unstoppable beast aura. We'll see what it leads to …
What we can say for sure is that with this handling, Bobby Lashley has what to make of a serious WWE Championship challenger. Someone who could in fact be a real threat to the Champion of the day, and not just another name that parades in the list of aspirants in the minor PPVs. Are those the big plans? Only time will tell.
1) Edge
In our list of the great Superstars who will no longer win a World Championship, we saw in cases like Jeff Hardy or The Rock that popularity and relevance are not enough to continue in the discussion to be on top of the mountain. And just as we affirm that, it must also be said that Nor does seniority deprive you of achieving it. What about Edge, if not?
His triumph as the last man standing in the Rumble at the end of January was the subject of controversy among the wrestling community, which was divided between those who saw him as a top star but someone old enough to take place from the youngest, Y those who believed her story was compelling enough to put it on the back burner. Everyone can think as they want, because regardless, only one opinion is what matters: Vince McMahon's. And apparently the top man is considering the "Rated R Superstar" as a potential new Champion. You share?
If you liked this article and want more similar lists, you would help us a lot by clicking on the banner, subscribing to our channel and hitting the notification bell! And then get ready for the entertainment to never end!
There are just a few days left so you can support the fighter and collaborator of SUPER LUCHAS, Heavy Boy, with any amount. who is raising funds for a delicate surgery.