From the TKP Garden City Chiba, Active Advance Pro Wrestling (2AW) presented his function «Grand Slam in TKP Garden City Chiba »with his two titles in dispute.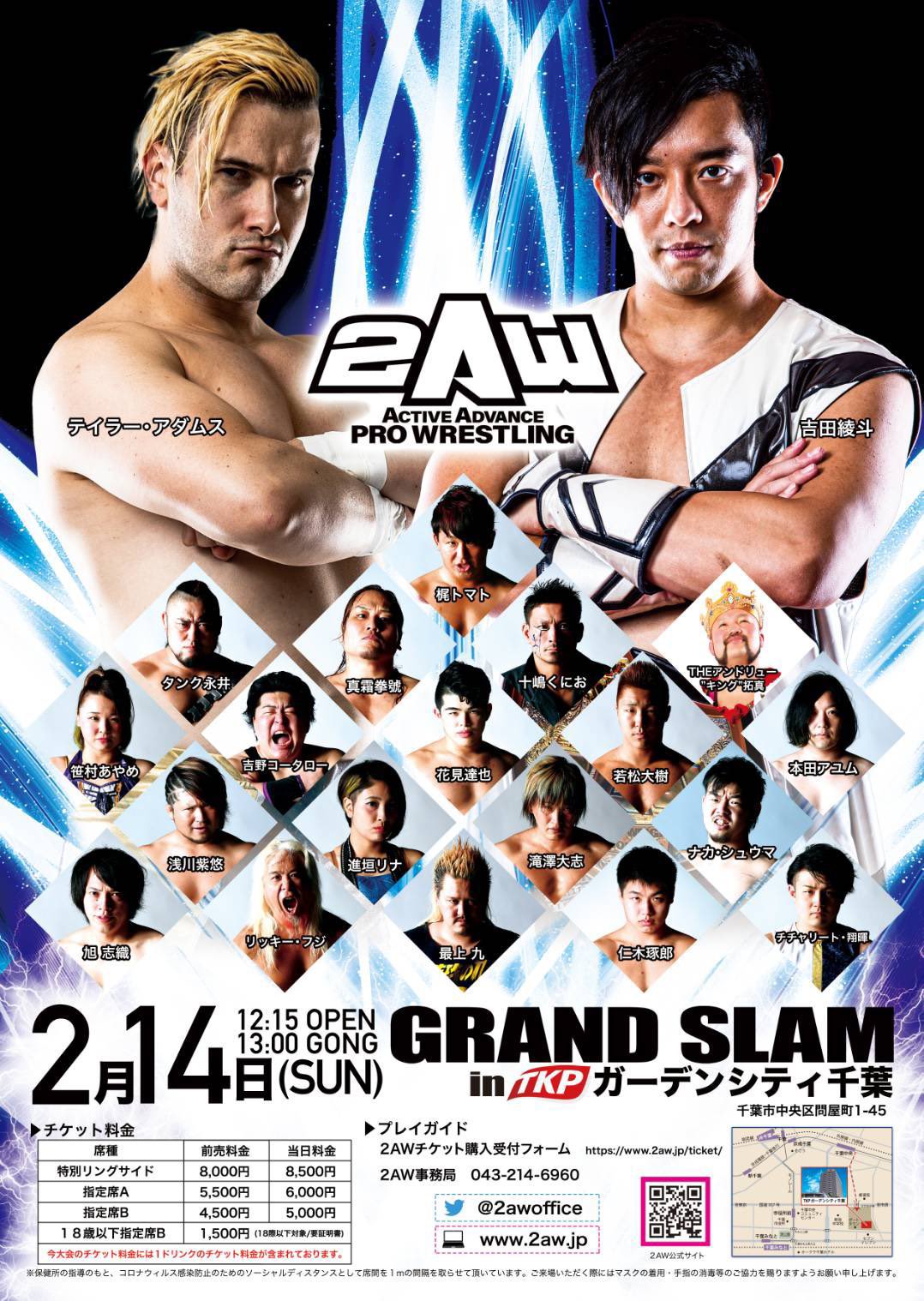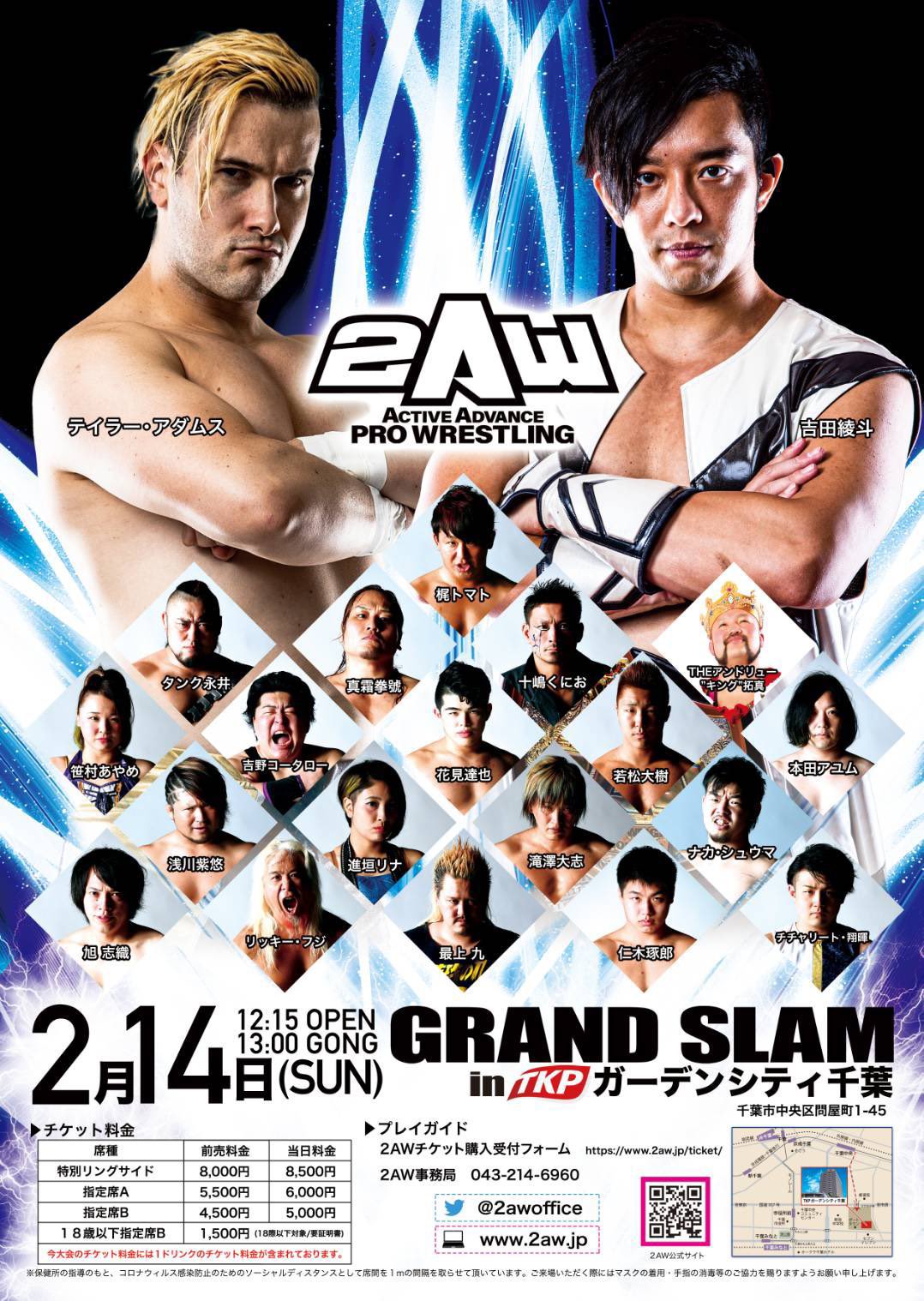 ► «Grand Slam in TKP Garden City Chiba»
Taishi Takizawa and Jun Tonsho joined forces to account for Shu Asakawa and Kaji Tomato's team. After the fight, Takizawa and Asakawa confronted each other.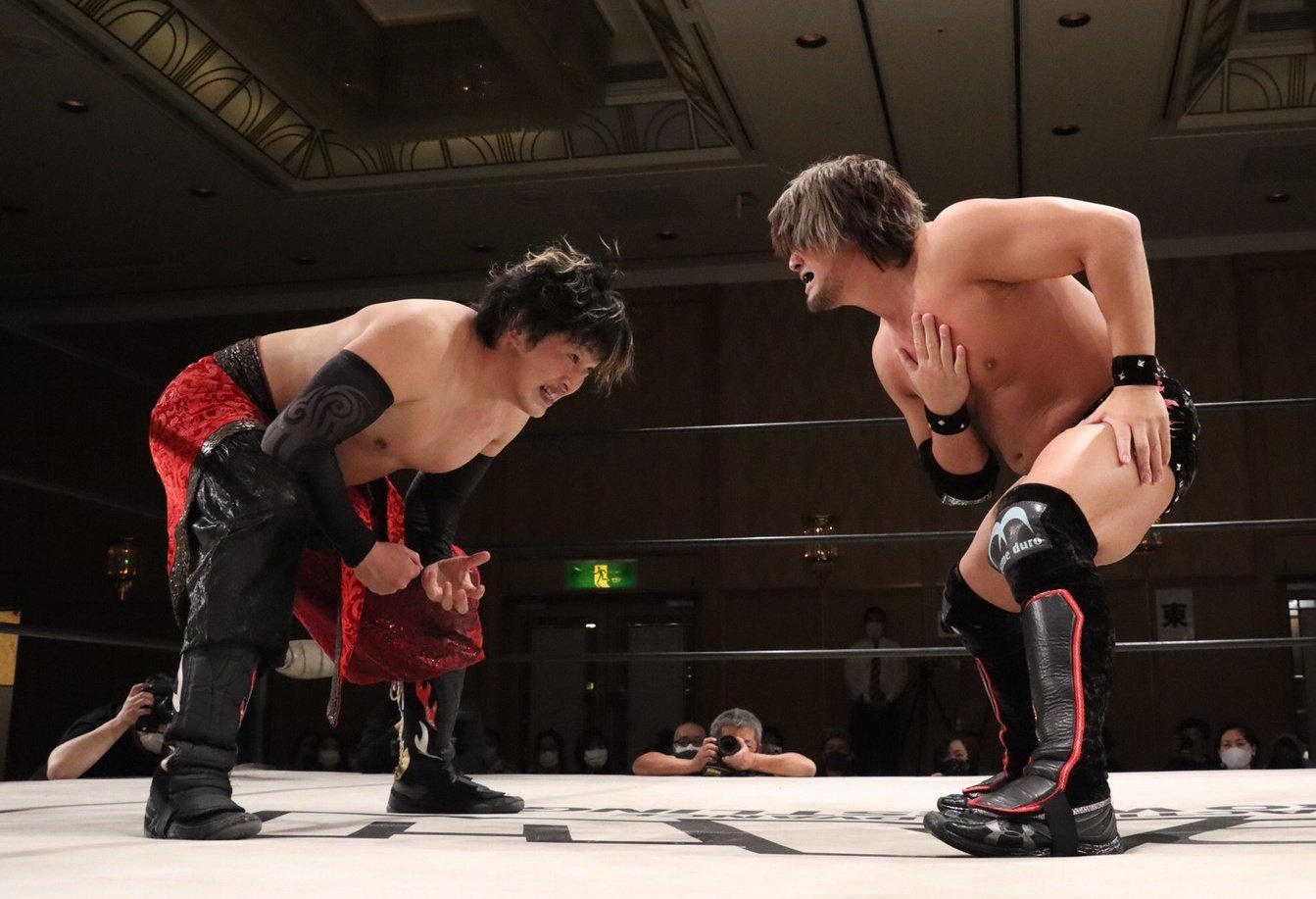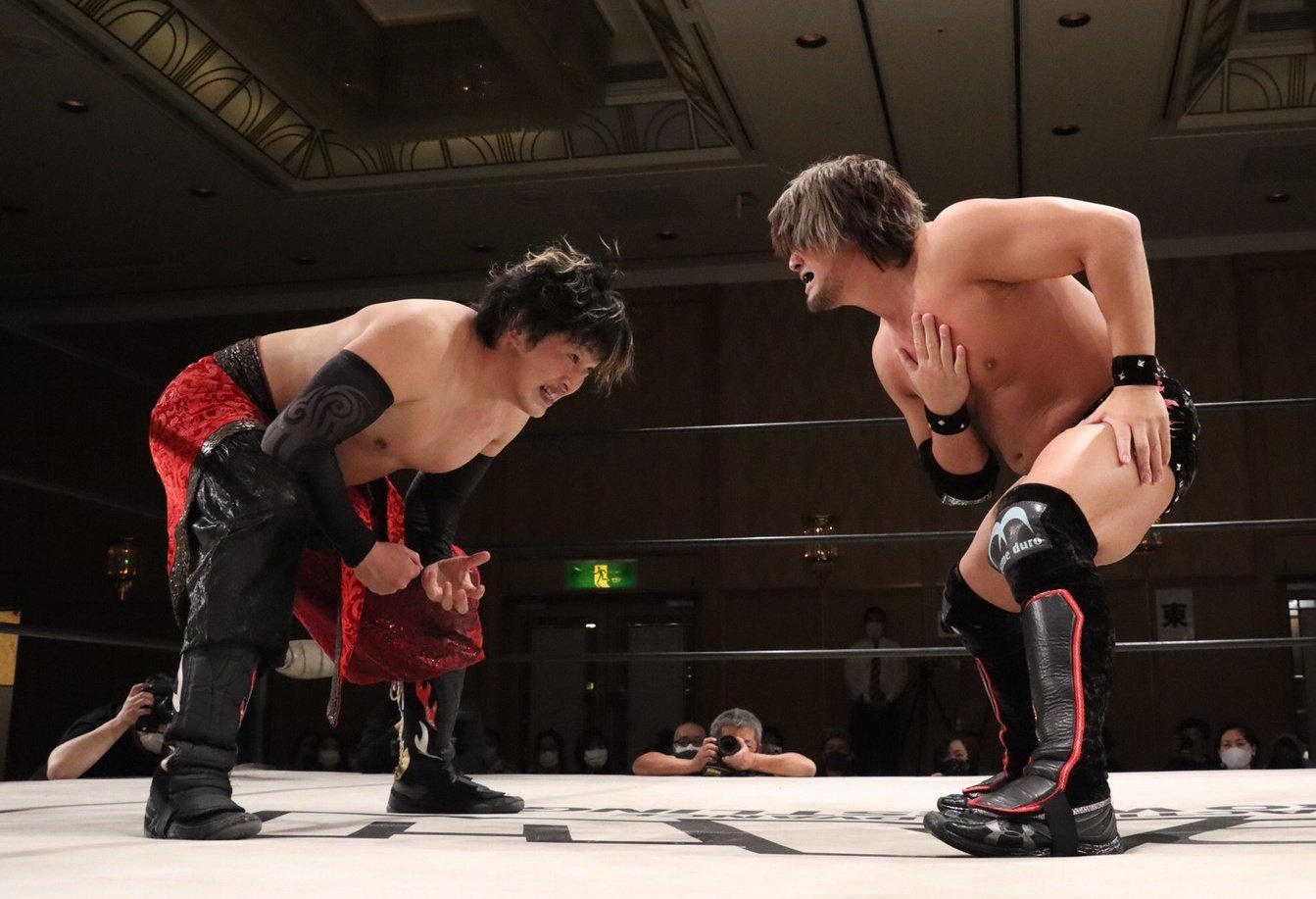 The skilled Hikaru Sato easily outpointed Daiju Wakamatsu in his third test match.
Kengo Mashimo and Tatsuya Hanami made the first defense of their second reign with the 2AW Couples Championship against Kotaro Yoshino and Tank Nagai. The monarchs set their terms for most of the encounter.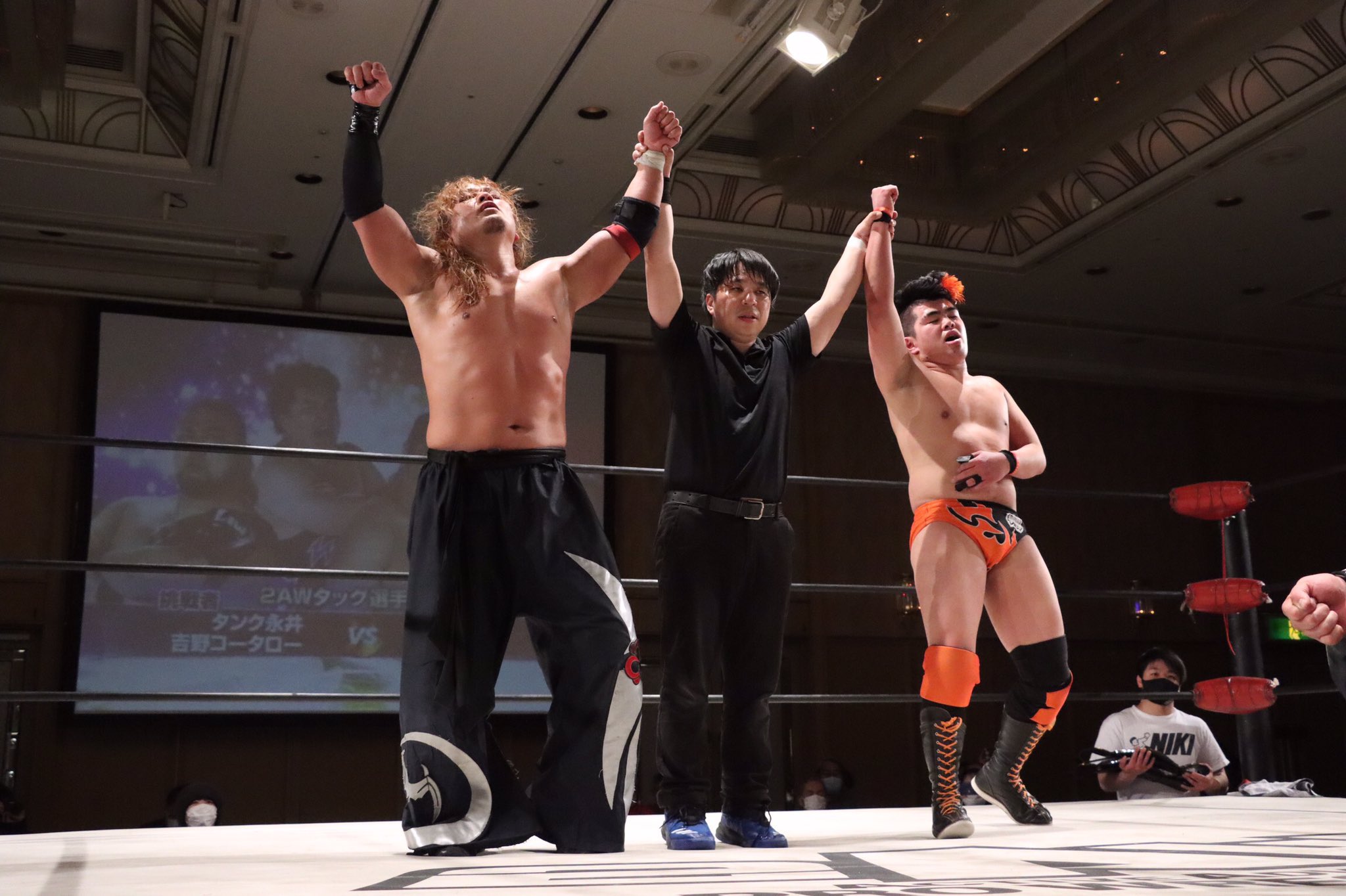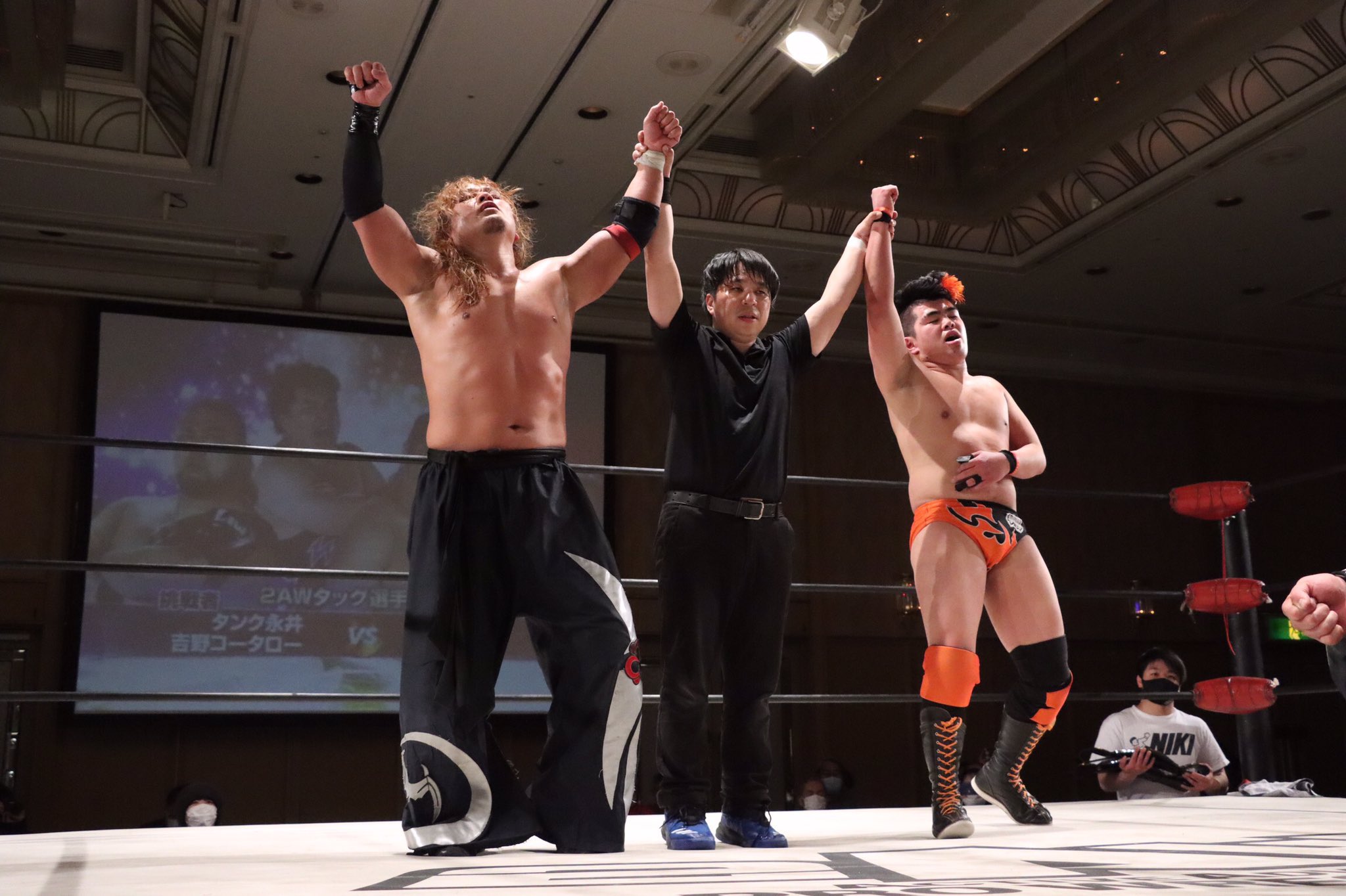 Ayato Yoshida made the sixth defense of the 2AW Open Weight Championship against New Zealander Taylor Adams. It was a difficult defense for Yoshida, who returned after a short absence after a broken rib, but managed to come out ahead.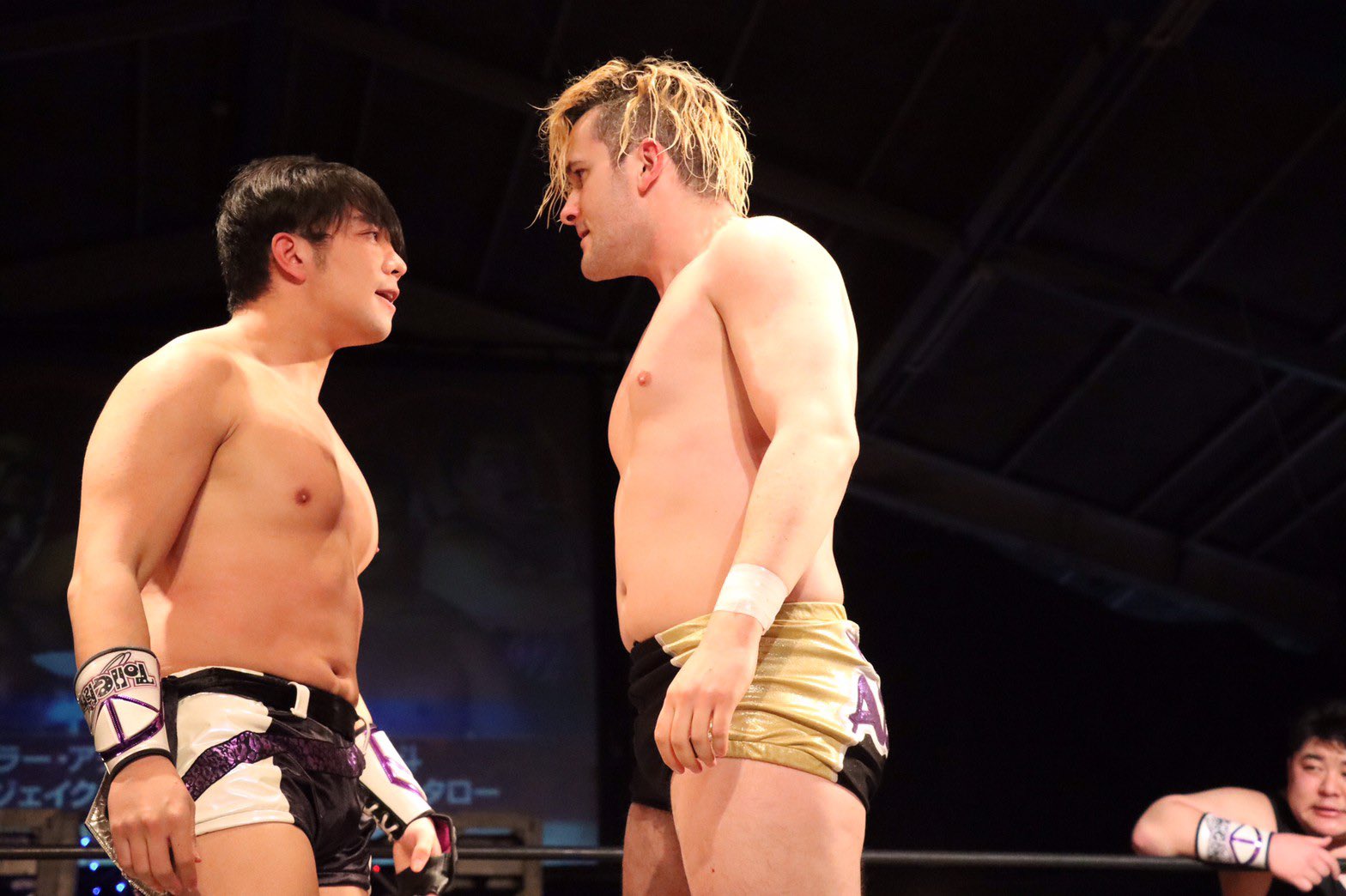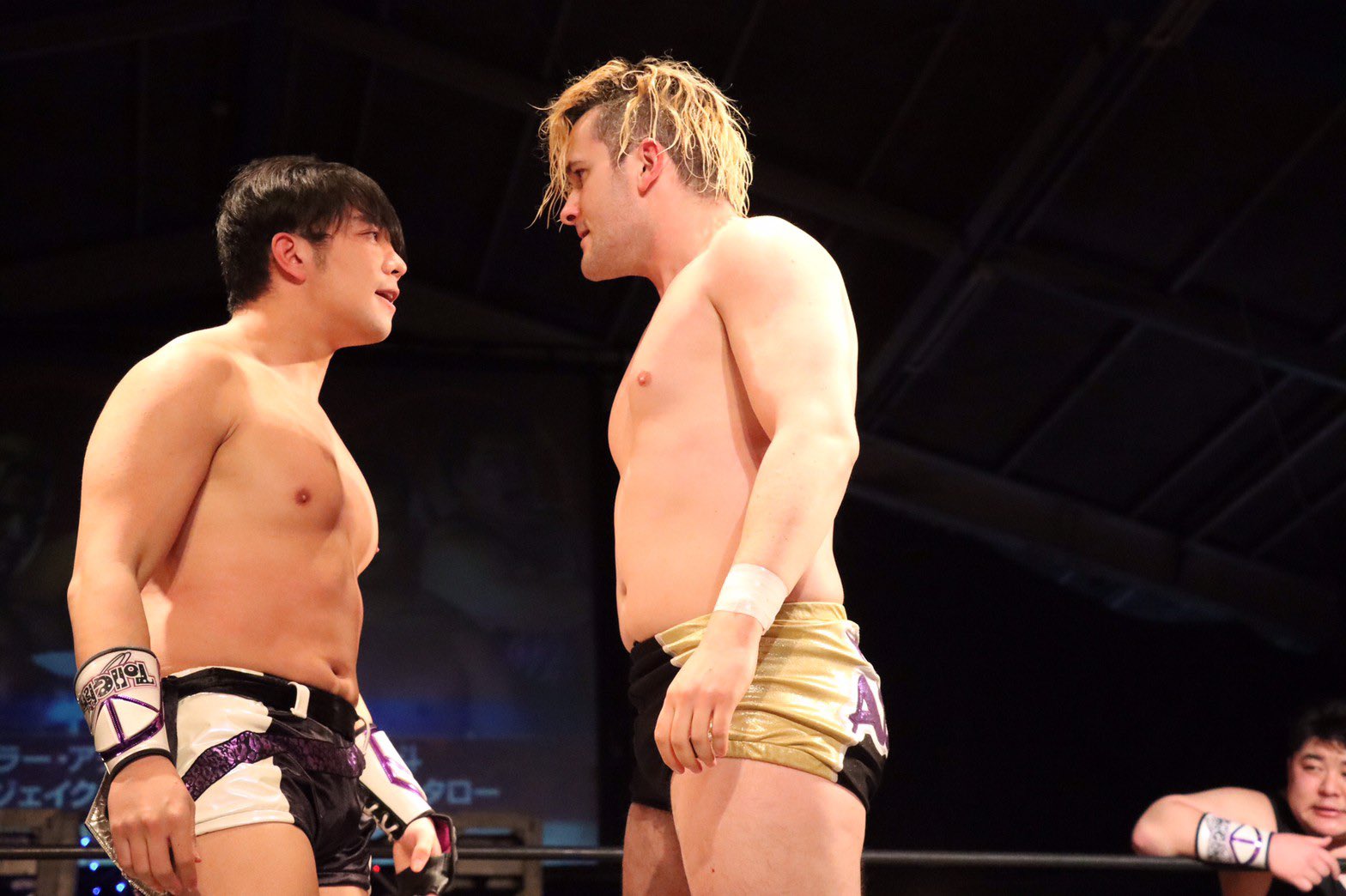 The full results are:
2AW «GRAND SLAM IN TKP GARDEN CITY CHIBA», 02/14/2021
TKP Garden City Chiba
Attendance: 208 viewers
1. Ricky Fuji, Hiroshi Yamato and Kyu Mogami defeated Naka Shuma, Chicharito Shoki and Takuro Niki (5:53) with a Fuji Frankensteiner over Shuma.
2. Kunio Toshima defeated Ayumu Honda (5:50) with a Dropkick.
3. Taishi Takizawa and Jun Tonsho defeated Shu Asakawa and Kaji Tomato (10:37) with Takizawa's Takabisha over Tomato.
4. Ayame Sasamura and Rina Shinagaki defeated Mari and Misa Matsui (11:56) with a Modified Backdrop by Sasamura over Matsui.
5. Daiju Wakamatsu 7 Match Trial Series 3rd: Hikaru Sato defeated Daiju Wakamatsu (12:40) with a Cross Armbreaker.
6. 2AW Tag Team Title: Kengo Mashimo and Tatsuya Hanami (c) defeated Tank Nagai and Kotaro Yoshino (24:43) with Hanami's Konin High Fly Bomb over Yoshino defending the title
7. 2AW Openweight Title: Ayato Yoshida (c) defeated Taylor Adams (23:28) with a Cross White defending the title
There are just a few days left so you can support the fighter and collaborator of SUPER LUCHAS, Heavy Boy, with any amount. who is raising funds for a delicate surgery.