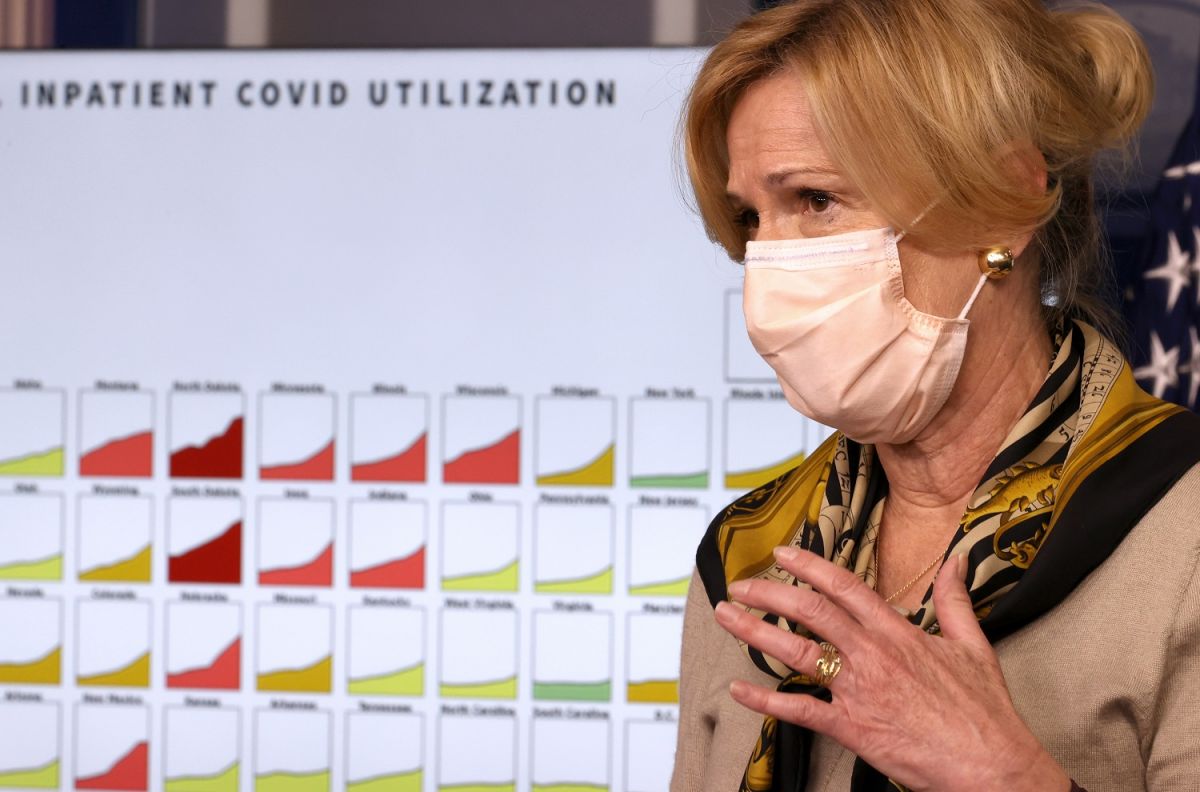 Gatherings of friends and family where protection is not generally used may be spreading SARS-CoV-2 quickly and quietly, so experts called for wearing masks indoors and reducing small gatherings to stop the spread of the coronavirus in the country.
During a public briefing of the White House Task Force on Coronavirus this Thursday, Dr. Deborah Birx warned that the increase in cases in the US is more pronounced than at any other time during the pandemic, with an increase of about 10 percent in the number of people who tested positive for coronavirus. "This means more cases, more quickly, than we had seen before," said the expert in immunology.
The doctor showed a map in red that reveals that daily hospitalizations have exceeded 70,000 in the country, while data from Johns Hopkins University on Thursday reported more than 182,601 new cases of COVID-19 in the US.
Because the virus spreads even when people are showing no symptoms, Birx said it is necessary to keep your distance and limit gatherings, even small ones. "It is because of this asymptomatic spread that we ask people to wear a mask indoors.", he pointed out and called for "reducing the meetings of friends and family in which people meet and spread the virus without knowing it."
In this same sense, the doctor stated Robert Redfield, director of the Centers for Disease Control and Prevention (CDC), who said that the silent transmission of the virus during casual gatherings is a big part of the problem. "They are small family gatherings, where people feel more comfortable, remove their masks and get together. It's a silent epidemicHe warned.
The Working Group pointed out that the current administration does not support the national closure or the closure of schools, since they have information that the virus does not spread in study centers. "The infections we identified in schools, when assessed, were not acquired in schools. They were actually acquired in the community and at home, "Redfield said.
This thursday too CDC issued a call to avoid Thanksgiving travel, to be held next week.