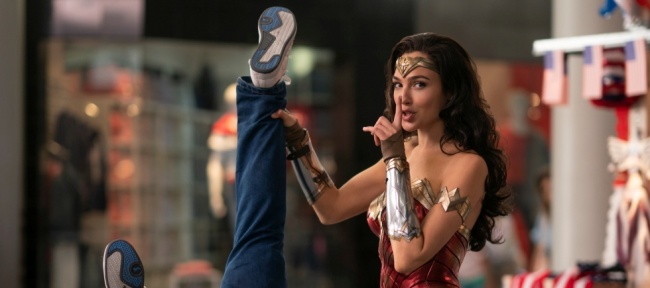 The trillion dollar question already has an answer: 'Wonder Woman 1984'follow in the footsteps of TENET and will premiere in theaters at the end of this 2020.
Warner Bros. Pictures has finally made a (complicated), seemingly unshakable decision, and has confirmed that 'Wonder Woman 1984'It will premiere in the United States on December 25, as announced … but that is, as it was speculating, it will do so simultaneously in theaters and on its streaming platform, HBO Max. The film will be available for one month on HBO Max, at no additional cost to subscribers.
On the same day that we remember, Disney is also scheduled to release the new Pixar Animation Studios film, SOUL, in this case without going through theaters and exclusively on its own streaming platform, Disney +, also at no additional cost to the subscribers (after the relative fiasco of MULN).
The truth is that half of the cinemas in the North American country are still closed while the effects of the pandemic still seem to be far from subsiding. To this uncertainty must be added the possible future measures that the one who, according to say, to be the new President of the country could begin to take as of January 20.
Despite the fact that Warner Bros. had publicly ruled out its possible launch in streaming during all this time, the commercial result in the United States of TENET has undoubtedly influenced this decision, apparently final, and the company has valued that, seen what has been seen, generating income through subscriptions on HBO Max was the most feasible option to offset the balance; especially during the Christmas campaign.
As far as outside the United States, 'Wonder Woman 1984'will be released in cinemas in all those markets in which it is possible at least a week before, and from December 16. Basically the same tactic as with THE WITCHES (DE ROALD DAHL), although in this case its international release came a few days later, not before.
It should not be overlooked that, returning to TENET, Christopher Nolan's film has become the highest-grossing North American film outside his country in 2020 with almost 300 million dollars in revenue, and that markets such as China or Japan is not only completely open, but also performing above normal and setting all kinds of records.
Also, and for the record, that for example not a single Covid-19 outbreak has been registered in Spanish movie theaters after five months reopened.
In the absence of official confirmation, it is to be expected that the premiere of 'Wonder Woman 1984'is ahead of December 25 to 16, which in turn cause that of'Mom or dad'Pass from December 18 to 25. Warner Bros. is undoubtedly the company that is betting the strongest on cinemas, as evidence that in December it will also release 'The summer we live'.
pic.twitter.com/mLwGrB07vO

Patty Jenkins (@PattyJenks) November 18, 2020
pic.twitter.com/t0iaXgVWXh

Gal Gadot (@GalGadot) November 19, 2020