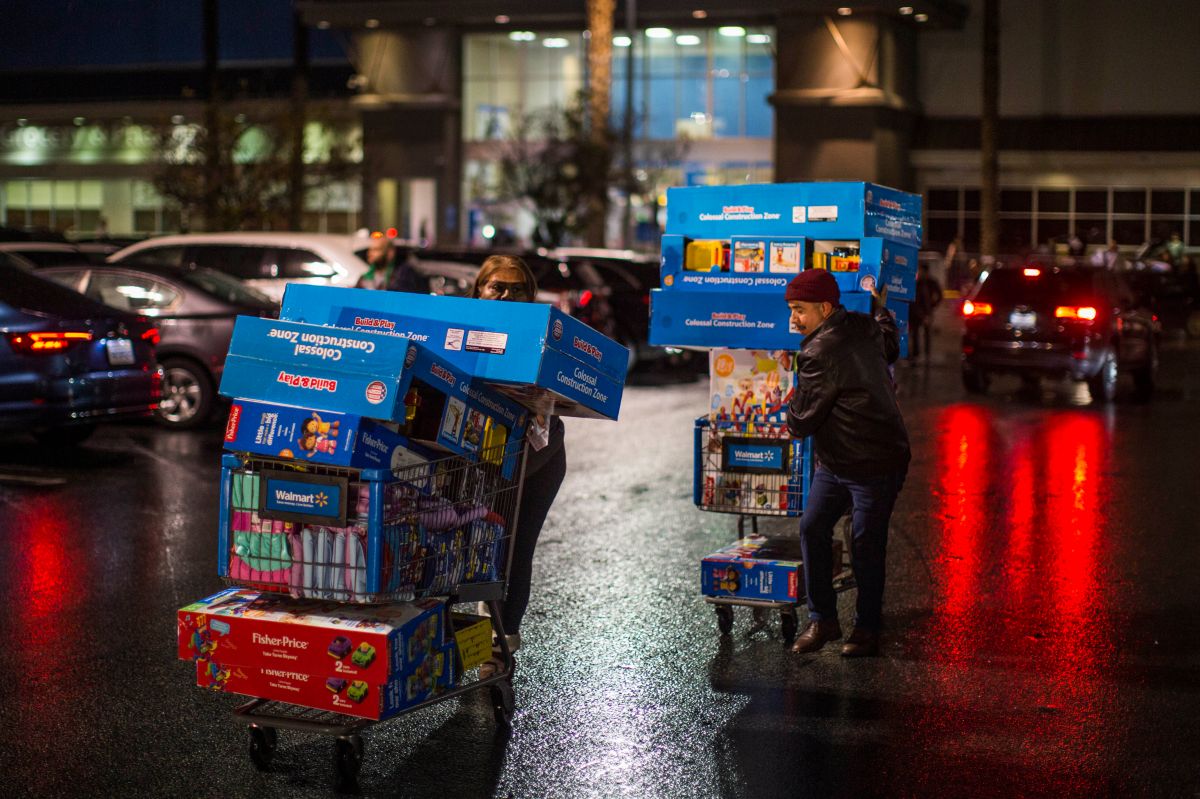 During Thanksgiving, Walmart will be closed.
Photo: APU GOMES / . / .
Walmart published a list of several discounted items that will be available on its website beginning at 7 pm on Wednesday, November 25 as part of the "Black Friday Deals for Days."
Sony's new video game consoles Playstation 5 and Microsoft Xbox series x They will be back on the online bargain list on Thanksgiving Eve. Both consoles are priced regularly at $ 499 dollars.
During the launch day of the PS5 buyers they doubled the traffic on the chain's website slowing down your online order. On November 19, when Walmart had a new digital sale, shoppers reported that they were able to order their products without mishap.
The company reported that additional items will go on sale during midnight on the 25th and in stores they will be available from 5 am on November 27.
Walmart renewed the products in its online catalog in the midst of the coronavirus pandemic, seeking to offer greater security to its customers and associates, in addition to knowing the places from where customers are shopping.
If during the next few days you want to go to any of the Walmart stores, remember that in the branches the use of the mask is mandatory.
The world's largest retailer announced that during the Black friday Walmart will measure the number of customers entering the branches as a measure to reduce congestion and promote social distancing.
Related: Nintendo Switch breaks sales record as the best-selling console in the United States.
For the first time during Thanksgiving Day all the chain stores will remain closed. Walmart has operated reduced hours since March and limiting the number of shoppers entering your stores.
You may be interested: