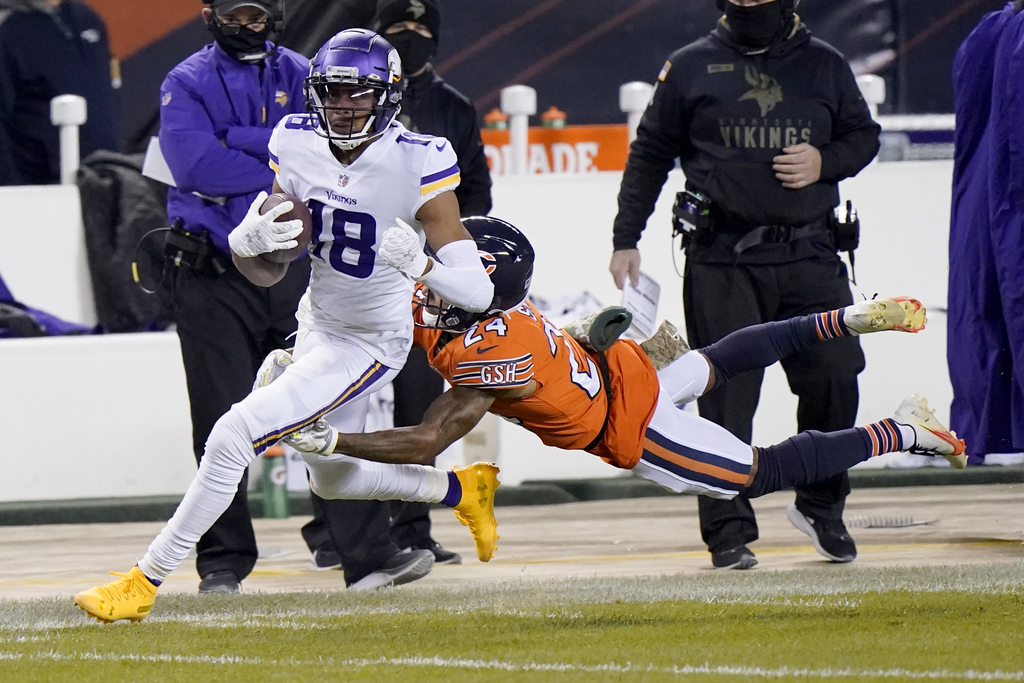 Kirk Cousins ​​threw for 292 yards and two touchdowns, and the Minnesota Vikings overcame the return of Chicago's Cordarelle Patterson, who added 104 yards. The visitors beat the Bears 19-13.
Cousins ​​won for the first time in 10 Mondays as a career starter. Early in the fourth quarter he made a 6-yard touchdown pass to Adam Thielen to put Minnesota 19-13 up, and the Vikings (4-5) defended the lead for their third straight win. They also snapped a four-game losing streak against Chicago (5-5).
Bears quarterback Nick Foles came out on a stretcher in the last minute of play. He landed on his right shoulder, the throwing one, when he was knocked down by Ifeadi Odenigbo as he threw the ball.
The Bears suffered their fourth loss in a row, matching their worst streak since the arrival of coach Matt Nagy in 2018.
Cousins ​​completed 25 of 36 passes. He threw two touchdown passes to Thielen, who caught a ball with one hand on a touchdown in the first quarter.
Minnesota's Dalvin Cook rushed for 96 yards on 30 attempts and Justin Jefferson caught eight passes for 135 yards. The defense did not allow an offensive touchdown for the first time in 20 games, including the playoffs, and the Vikings posted their fourth victory in 18 games at Soldier Field since its reopening in 2003.
With Bill Lazor coordinating the attack since Nagy assigned him the task in an attempt to revive the limping team, the Bears added 149 yards. It was their lowest total since they hit just 147 against San Francisco on December 3, 2017.
👍 I like it 😍 I love it 🤣 funny 😮 surprised 😡 angry 😢 sad