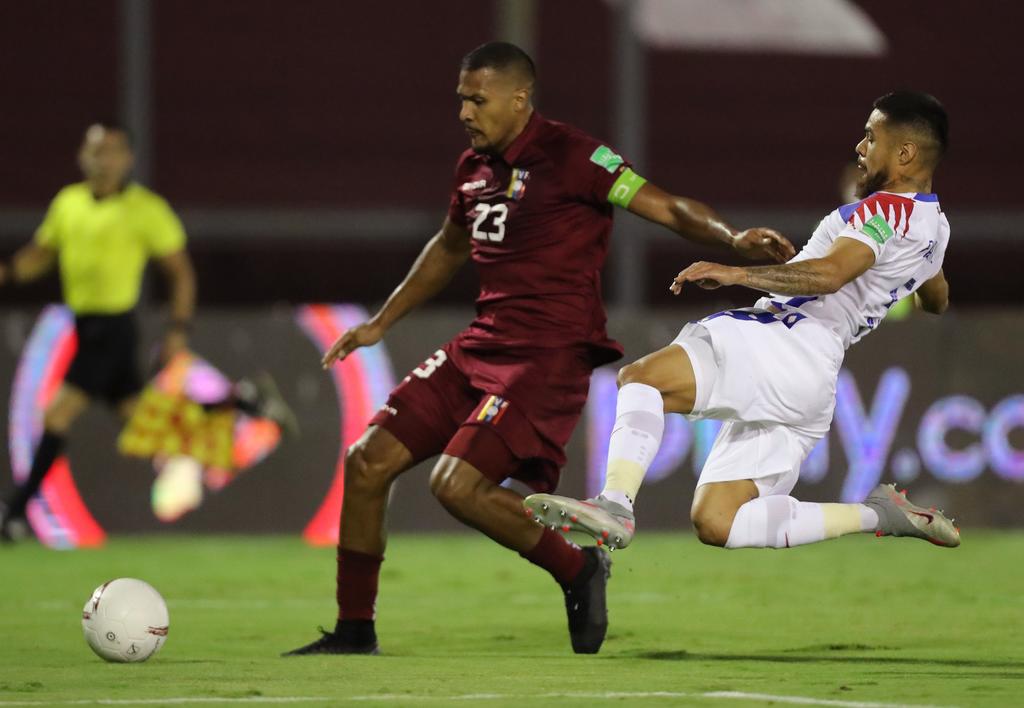 Goals from Luis Mago and Salomón Rondón brought Venezuela back to life in the World Cup qualifying round, beating Chile 2-1 on Tuesday, which was instead frustrated in its attempt to string together two victories in a row and place Qatar in the qualifying zone.
Never before had the Chilean team fallen on a visit to Venezuela in the World Cup qualifiers.
Mago, a full-back from the University of Chile, opened the scoring with a header after midfielder Yangel Herrera jumped near the second post to comb a cross in the nine minute mark.
Arturo Vidal drew 1-1 in the 15th minute, Chile's first shot on goal. The Inter Milan midfielder took a rebound from Venezuelan defender Osorio, after a masterful wall from Alexis Sánchez and an overflow from Mauricio Isla on the right.
At 81 minutes, striker Rondón anticipated defender Paulo Díaz and shook the net after a powerful center from Yeferson Soteldo, from Santos de Brasil, who entered in the 69th minute replacing Jefferson Savarino, to refresh the red-red lead that He was already showing signs of fatigue at the University Stadium in Caracas.
They were the first two goals and the first points for Venezuela, which on Friday succumbed 1-0 against leaders Brazil, which, however, it made suffer for long minutes. In the first two dates, the Venezuelans had fallen to Colombia and Paraguay.
With three points, they provisionally climbed to eighth place among the 10 teams competing in the tie.
Chile, which seemed to wake up in the tie after beating Peru 2-0 on Friday, was left with four units out of 12 possible, in sixth place. The first four advance directly to the 2022 World Cup, while the fifth will play an intercontinental playoff.
La Vinotinto presented a solid defense against the Chileans, without sacrificing their offense. He sought the goal from the opening whistle, in contrast to his first three games, and found his reward.
👍 I like it 😍 I love it 🤣 funny 😮 surprised 😡 angry 😢 sad