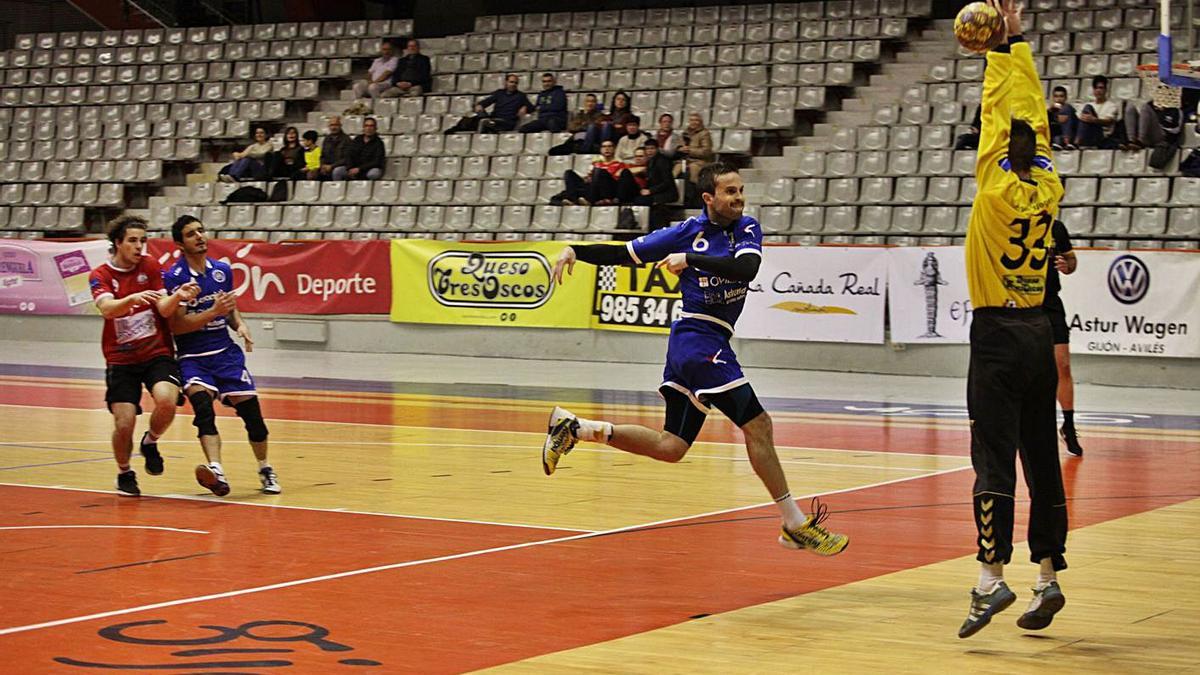 Nacho Huerta finishes off Álvaro Campo in a Gijón-Base Oviedo in January 2018. | Angel Gonzalez
Duel of rivalry in style at the Palacio de los Deportes in Gijón. Finetwork Gijón, the solo leader of group B of Primera Nacional, receives (20 hours) Union Financiera Base Oviedo, third with three points and one game less after suffering the first defeat of the season. The great challenge for the Oviedo team will be to stop the Finetwork artillery, which has scored 240 goals in seven days.
"The 34 goals on average are surprising, but it is not so strange either because we know their players and their coach," says goalkeeper Álvaro Campo, one of the former players of the Gijon team currently in the Financial Union. And he adds about his rival today: "He likes a high pace and to play on the counter. It is a very high figure, but it corresponds to their characteristics: small, fast players who maintain a very high pace during the 60 minutes ".
Another former player from Gijón, Nacho Huerta, points out that in view of Finetwork's scoring efficiency "we have to adjust our defense and our style of play well." Regarding the leadership of his former team, he points out that "they have had a very good start. They have players against rivals who a priori are not called to be in the top positions, but that does not mean that it is a team with a lot of danger, and more on their court ".
David Ortega, who is in his second season at Unión Financiera after playing in Gijón, points out that "this continuity of points in the first few days has not surprised me. They are a young team, wanting to win, but they still have the important games to make a clearer assessment ".
After last day's unexpected defeat against Ademar B, the team from Oviedo knows the importance of the game. "We are going to go with everything," confirms Álvaro Campo. "We have no choice but to leave our lives and go out with the knife between our teeth. Being a derby, the whole squad is going to go with that mentality. Last year we lost there and we know it will be a difficult game. "