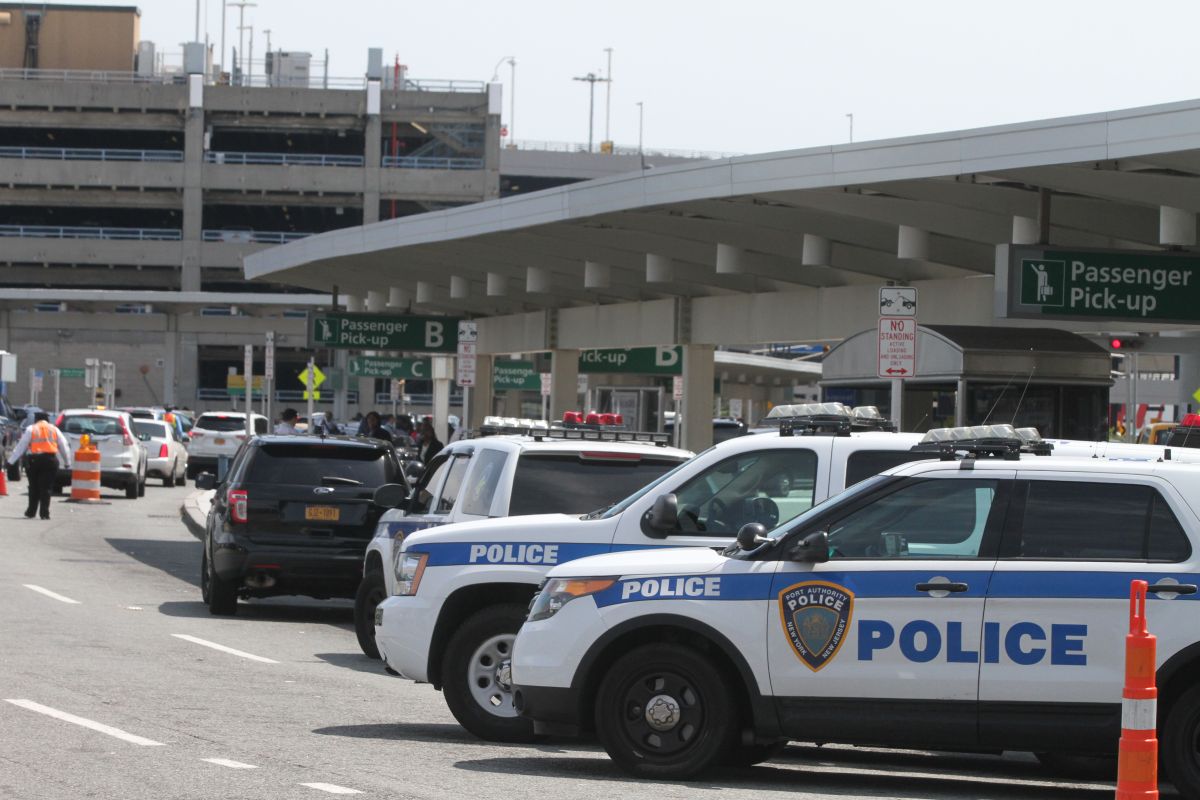 Police at JFK airport
Photo: Mariela Lombard / El Diario NY
Nair Vides and Ángel Caraballo, both 26, were shot dead yesterday in broad daylight inside a moving car that later crashed and overturned near New York's JFK airport.
On board the vehicle were also a 4 year old boy and a woman who were unharmed, police said.
NYPD is investigating whether the shooting is related to gangs, well both victims They had a criminal record and are believed to be members of the Bloods gang.
The crime unfolded when a car stopped next to another and opened fire at 11:45 a.m. One of the victims was in the driver's seat and the other next to him, while they were driving by. International Airport Center Boulevard, near the JFK terminal.
After being shot, the driver lost control of the car and crashed into a fence. The car then flipped over. Vides and Caraballo were rushed to the Jamaica Hospital but could not be saved, the New York Post reported.
Two men were shot and killed late Friday morning when gunfire was directed at a moving car near JFK Airport, police saidhttps: //t.co/4fN7goHFWQ

– NBC New York (@NBCNewYork) November 21, 2020