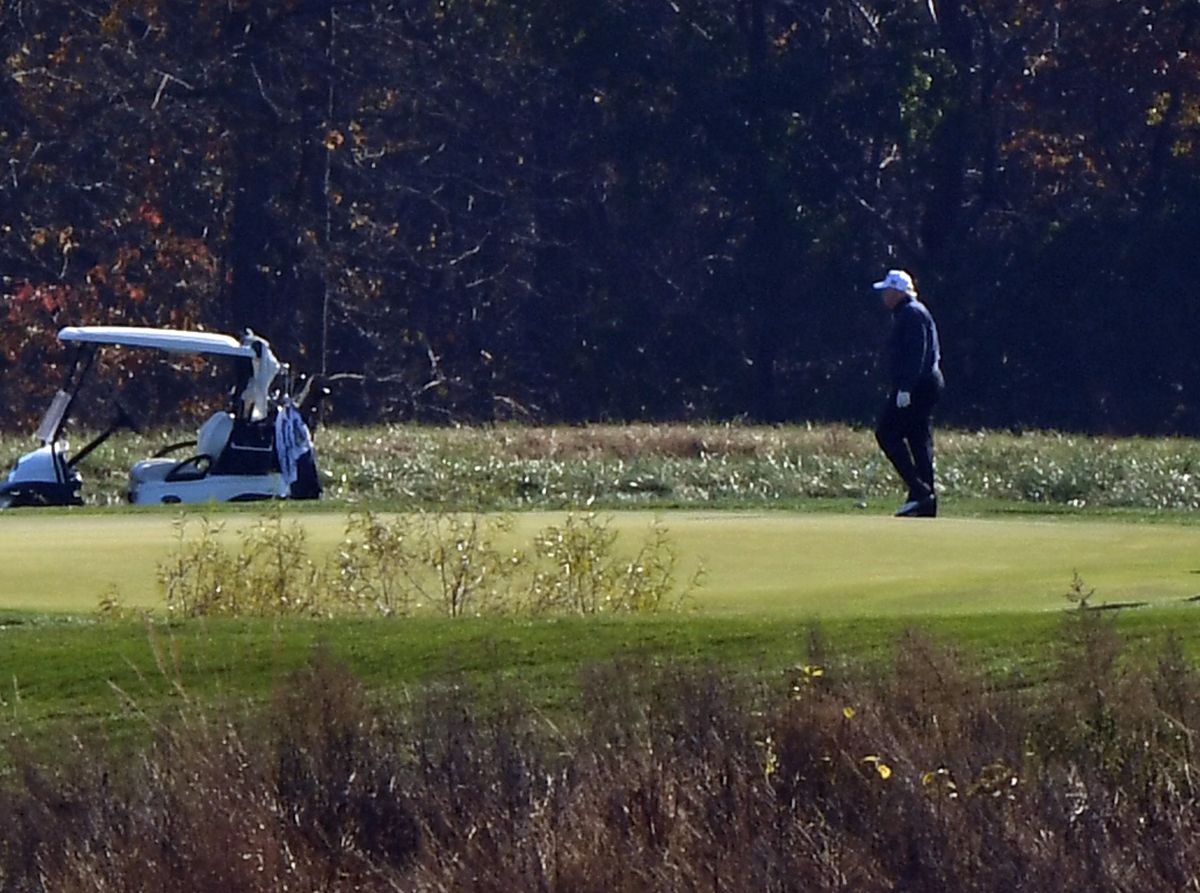 Every weekend, President Trump plays golf at his club in Virginia.
Photo: OLIVIER DOULIERY / . / .
President Donald trump reacted to accusations that he preferred to go golfing than finish a meeting of the G20 that cared for the coronavirus pandemic.
"I just got to the G20 virtual meeting. I was here yesterday too (early), but some Fake Media failed to report it – as always. My speech is available (they say I didn't give a speech) ", said.
Just arrived at Virtual G20. Was here yesterday also (early), but some of the Fake News Media failed to report it accurately – as usual. My speech is available (they said I didn't make a speech).

– Donald J. Trump (@realDonaldTrump) November 22, 2020
Although the president was upset, the reports do not indicate that he was not at the event, but that he reached the summit and soon went to play golf, while his counterparts from other countries debated measures against the COVID-19 pandemic .
The president's speech at the event, organized by Saudi Arabia, focused on defending his actions against the pandemic.
Trump's intervention was closed to the press, but according to the White House spokeswoman, Kayleigh McEnany, the president "highlighted how the United States activated every resource at its disposal to respond to the crisis," and boasted of the "unprecedented economic recovery" of his country.
Two hours after the event began, President Trump made his grandiose getaway to his private golf club in Virginia, just outside Washington, as he usually does every weekend.