Like every summer, fans of all teams expect their clubs to sign several players to strengthen the squad. No matter the coronavirus or the economic crisis we were already in, the illusion of seeing that one or the other is being negotiated and the hopes that an advantageous operation will bear fruit makes us be aware of everything that surrounds our team.
Pogba, Kluivert, Arambarri, Lerma, Luis Rioja, Saúl, Antoine Griezmann, Joao Félix, Stergiou … these are some of the names that have appeared in the media in recent days. Do not miss any negotiation or transfer of the world of football. Transfer market, live:
18:48
Manchester United rate Paul Pogba at 50 million and PSG would be seriously considering his signing as the icing on the cake for midfield. Read more…
Paul Pogba, with France
18:45
Justin Kluivert, son of the mythical footballer from Valencia or Barça, leaves Roma to enlist in Nice. Read more…
20 07 2021 20:20
It's official: Pablo Hernández returns to Spain and signs for CD Castellón. The veteran footballer will be the star of the Mediterranean team in his new adventure. Read more…
20 07 2021 20:19
Bryan gil, which sounded for Valencia CF, would be close to playing in the Premier League after a player exchange. Read more…
20 07 2021 20:17
Luka romero, Mallorca's 'wonder boy', leaves the Balearic club to sign for Lazio. Read more…
Luka Romero passes the medical examination with the Roman team SS Lazio
20 07 2021 20:15
A Cameroonian leaves Athletic Club to join an Azerbaijan first division. Read more.
17 07 2021 20:59
Kevin Gameiro, back home. The forward who has played in recent seasons at Valencia CF, has had to pack his bags due to the lack of a renewal offer from the Mestalla club. It already has a destination according to the press in your country. Read more here
17 · 07 · 2021 13:15
They assure that Valencia returns to the charge for the Argentine Montiel. Read more here
16 07 2021 22:33
Brahim, who has already played all this season with Milan, that of the return to the top European competition, has extended his relationship with the Lombard club for two more seasons without a purchase option. The Italians will pay about 4 million euros for the operation.
16 07 2021 22:32
Athletic Club and footballer Ibai Gómez have reached an agreement to terminate the remaining year of his contract at the rojiblanco club. In this way, the Santutxu winger closes his stage as a lion where he has played 193 games as a lion, spread over nine seasons in two different stages in the entity, which he arrived for the 2010-11 campaign from Sestao River. Ibai has scored 18 goals in the first team and has won two Super Cup titles (2014-15) and four Copa del Rey runners-up.
Now aim for Elche CF.
16 07 2021 22:32
Follow the exit operation in Can Barça. Monchu Rodríguez will play for Granada CF from next season 2021/2022 after his stint at Girona FC last season. In this way, the footballer says goodbye to what has been his home for eight years.
For its part, FC Barcelona secures 50% of a future sale by the Andalusian team, as well as a right of temptation and a buyback option for the Mallorcan player.
15 07 2021 22:18
Leonidas Stergiou interests Valencia, Seville and Betis. Read more here
15 07 2021 21:29
They assure that Valencia is after Luis Rioja, Alavés winger who can play for both bands.
Luis Rioja interests Valencia .
see more
And do not miss the already confirmed signings:
"style =" width: 100%; height: auto; max-width: 100%; "height =" 495 "width =" 880 "alt =" "/>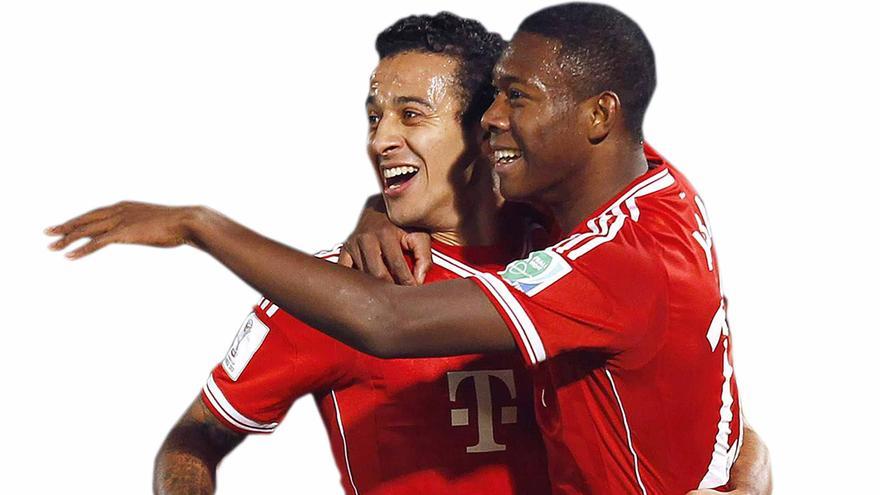 47