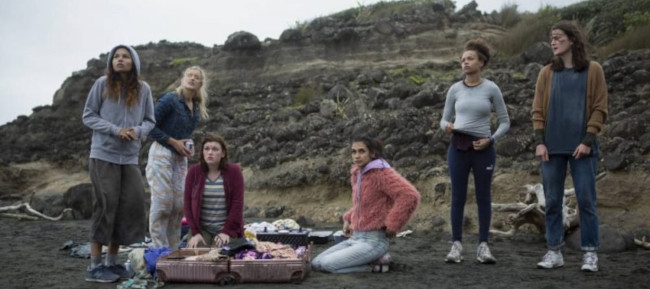 Amazon Prime Video has released the official trailer for its upcoming survival drama series 'The Wilds', 'Loss' type story in which a group of teenage girls are trapped on a desert island after their plane crashes. The 10-episode series will be available on the streaming platform starting next Friday, December 11.
In 'The Wilds' we will see a group of young people from radically different backgrounds who must fight to survive after their plane leaves them stranded on an island. As time passes, the Nufragas learn from each other, both their secrets and the traumas they carry with them. An exciting twist will take place here when they find out that the girls didn't end up on that island by accident.
The series stars Sarah Pidgeon ('Gotham') as Leah Rilke, Mia Healey as Shelby Goodkind, Jenna Clause ('Cold Brook') as Martha Blackburn, Erana James ('Golden Boy') as Toni Shalifoe, Reign Edwards (' Snowfall ') as Rachel Reid, Helena Howard (' Don't Look Deeper ') as Nora Reid, Shannon Berry (' Offspring ') as Dot Campbell and Sophia Ali (' Grey's Anatomy ') as Fatin Jadmani.
Sarah Streicher ('Daredevil') is the writer and executive producer of the series co-produced by Amazon Studios and ABC Signature Studios. Amy B. Harris ('Sex and the City') is executive producer and showrunner along with Streicher, Jamie Tarses of FanFare Productions, Dylan Clark and Brian Williams of Dylan Clark Productions and Susanna Fogel, who directed the pilot episode.
This and other trilers you can find on our Dailymotion channel,
or in the section Movie trailers and videos of the web.Click here to see it on YouTube.