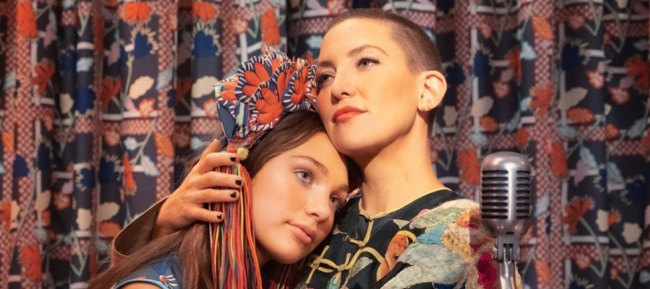 The first trailer for 'Music', the directorial debut of Grammy-nominated singer-songwriter Sia. Starring Kate Hudson ('Something Borrowed') in the role of a woman trying to take care of her sister with autism, the film will hit IMAX theaters in the United States on February 12, 2021, the same date as the release of the new album. of the artist.
The film follows the story of Zu, a newly rehabilitated drug dealer who unexpectedly becomes the new guardian of her teenage autistic half-sister named Music. At first, Zu struggles to take care of Music, a girl with special needs, but immersed in an inner journey of discovery and with the help of a good neighbor who brings all his experience, a revealing path soon unfolds.
The film is described as a cinematic experience that fuses great musical sequences with good storytelling to see the bright and colorful world through the eyes of Music.
Along with Hudson, the film stars Leslie Odom Jr., Maddie Ziegler, Juliette Lewis, Ben Schwartz, Hector Elizondo, and Tig Notaro. The project also features the production of Sia, who will use the ten original songs from her upcoming album as the soundtrack for the film.
This and other trilers you can find on our Dailymotion channel,
or in the section Movie trailers and videos of the web.Click here to see it on YouTube.