Tour de France 2020 :
The queen stage of the Alps promises to be on the highest summit of this 107th edition of the Tour de France, the unprecedented Col de la Loze.
This is the great attraction of this Tour de France: an unprecedented finish on the Col de la Lozère, the highest cycling pass in Europe. The legs will already be heavy for this arrival in Savoie, but it will still be necessary to keep some under the pedal to first face the mythical Col de la Madeleine, and its irregular climb of nearly 17 kilometers. Before the final climb to more than 2,300 meters above sea level, with nearly 22 markers with more than 7.8% average to follow. The tarred ski slope in the final will offer percentages over 20%, which will allow pure climbers to put the general classification in their pocket. Or to catch up for a stage victory, if the yellow jersey is already far away. This pass will in any case be the most important of this last week of competition.
► Discover our complete presentation of the 21 stages of the Tour de France 2020
The technical details of the 17th stage of the 107th edition of the Tour de France:
Fictitious departure: from 12:15 p.m. on Boulevard Clemenceau in Grenoble
Actual departure: from 12:30 p.m. on avenue de l'Eygala (D1090) in Corenc, after 6.5 km in parade
Distance: 170 kilometers
Arrival: around 5:20 p.m. at the top of the Col de la Loze
The difficulties of the day:
Km 107.5 – Non-cat. : Col de la Madeleine (17.1 km at 8.4% average)
Km 170 – Hors-cat. : Méribel / Col de la Loze (21.5 km at 7.8%)
Favorites :
***
Tadej Pogacar (UAE Team Emirates), Primoz Roglic (Team Jumbo-Visma)
**
Mikel Landa (Bahrain-McLaren), Miguel Angel López (Astana Pro Team), Richie Porte (Trek-Segafredo)
*
Sepp Kuss (Team Jumbo-Visma), Guillaume Martin (Cofidis, Solutions Crédits), Enric Mas (Movistar Team), Nairo Quintana (Team Arkéa-Samsic), Rigoberto Urán (EF Pro Cycling), Adam Yates (Mitchelton-Scott)
TV:
– From 12:05 pm on Tipik, then from 1:40 pm on La Une (RTBF), with Rodrigo Beenkens and Cyril Saugrain in the comments.
– From 11:55 on France 2, then from 12:55 on France 3, then from 3:05 pm on France 2 with Alexandre Pasteur, Laurent Jalabert and Marion Rousse in the comments.
– From 12:05 pm on Eurosport 1 with Guillaume Di Grazia, Jacky Durand and Steve Chainel in the comments.
Weather: between 28 and 30 ° C in the plain, between 18 and 22 ° C on the summits, slightly cloudy with clearings, rotating wind blowing at 5 km / h.
Maps and profiles of the 17th stage of the Tour de France 2020:
Map – 17th stage – Tour de France 2020 – ASO / Geoatlas
"data-medium-file =" https://i2.wp.com/cyclismerevue.be/wp-content/uploads/2019/10/Carte-17e-étape-Tour-de-France-2020.jpg?fit= 500% 2C359 & ssl = 1 "data-large-file =" https://i2.wp.com/cyclismerevue.be/wp-content/uploads/2019/10/Carte-17e-étape-Tour-de-France-2020 .jpg? fit = 700% 2C503 & ssl = 1 "loading =" lazy "class =" size-full wp-image-7052 aligncenter "alt =" Map – 17th stage – Tour de France 2020 – ASO / Geoatlas "width =" 715 "height =" 514 "srcset =" https://i2.wp.com/cyclismerevue.be/wp-content/uploads/2019/10/Carte-17e-étape-Tour-de-France-2020.jpg?w = 800 & ssl = 1 800w, https://i2.wp.com/cyclismerevue.be/wp-content/uploads/2019/10/Carte-17e-étape-Tour-de-France-2020.jpg?resize=500% 2C359 & ssl = 1,500w, https://i2.wp.com/cyclismerevue.be/wp-content/uploads/2019/10/Carte-17e-étape-Tour-de-France-2020.jpg?resize=700%2C503&ssl = 1,700w, https://i2.wp.com/cyclismerevue.be/wp-content/uploads/2019/10/Carte-17e-étape-Tour-de-France-2020.jpg?resize=768%2C552&ssl= 1,768w, https://i2.wp.com/cyclismerevue.be/wp-content/uploa ds / 2019/10 / Carte-17th-stage-Tour-de-France-2020.jpg? resize = 560% 2C403 & ssl = 1 560w "sizes =" (max-width: 715px) 100vw, 715px "data-recalc-dims = "1" />
Profile – 17th stage – Tour de France 2020 – ASO Geoatlas
"data-medium-file =" https://i1.wp.com/cyclismerevue.be/wp-content/uploads/2019/10/Profil-17e-étape-Tour-de-France-2020.jpg?fit= 500% 2C463 & ssl = 1 "data-large-file =" https://i1.wp.com/cyclismerevue.be/wp-content/uploads/2019/10/Profil-17e-étape-Tour-de-France-2020 .jpg? fit = 700% 2C648 & ssl = 1 "loading =" lazy "class =" size-full wp-image-7086 aligncenter "alt =" Profile – 17th stage – Tour de France 2020 – ASO Geoatlas "width =" 715 " height = "662" srcset = "https://i1.wp.com/cyclismerevue.be/wp-content/uploads/2019/10/Profil-17e-étape-Tour-de-France-2020.jpg?w= 800 & ssl = 1 800w, https://i1.wp.com/cyclismerevue.be/wp-content/uploads/2019/10/Profil-17e-étape-Tour-de-France-2020.jpg?resize=500%2C463&ssl = 1,500w, https://i1.wp.com/cyclismerevue.be/wp-content/uploads/2019/10/Profil-17e-étape-Tour-de-France-2020.jpg?resize=700%2C648&ssl= 1,700w, https://i1.wp.com/cyclismerevue.be/wp-content/uploads/2019/10/Profil-17e-étape-Tour-de-France-2020.jpg?resize=768%2C711&ssl=1 768w, https://i1.wp.com/cyclismerevue.be/wp-conten t / uploads / 2019/10 / Profil-17e-stage-Tour-de-France-2020.jpg? resize = 560% 2C519 & ssl = 1 560w "sizes =" (max-width: 715px) 100vw, 715px "data-recalc -dims = "1" />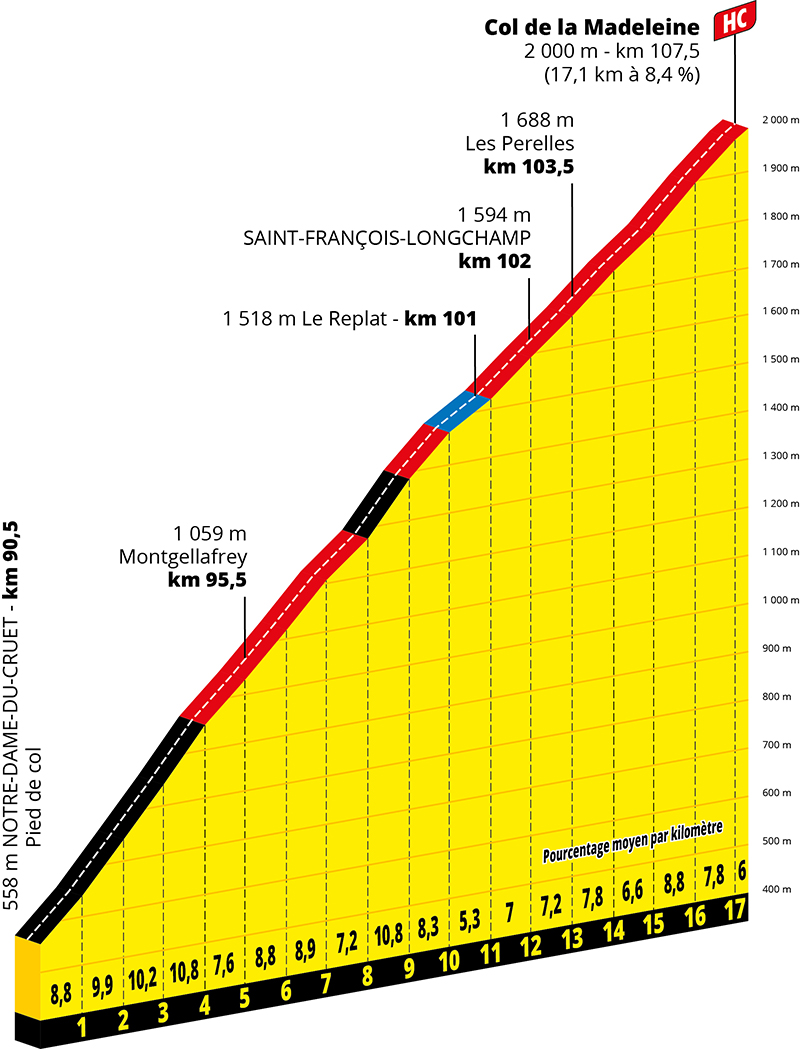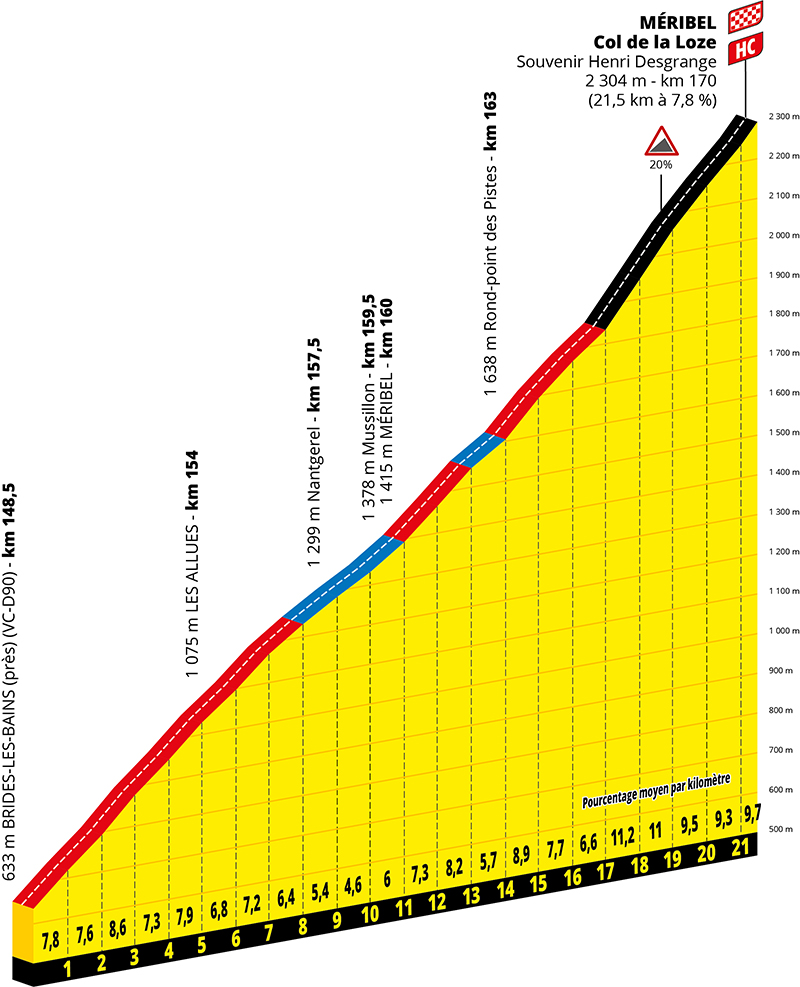 "data-medium-file =" https://i1.wp.com/cyclismerevue.be/wp-content/uploads/2019/10/Profil-17e-étape-GPM-2-Tour-de-France-2020. jpg? fit = 405% 2C500 & ssl = 1 "data-large-file =" https://i1.wp.com/cyclismerevue.be/wp-content/uploads/2019/10/Profil-17e-étape-GPM-2 -Tour-de-France-2020.jpg? Fit = 567% 2C700 & ssl = 1 "loading =" lazy "class =" size-full wp-image-7085 aligncenter "alt =" Profile – 17th stage – GPM 2 – Tour de France 2020 – ASO Geoatlas "width =" 715 "height =" 882 "srcset =" https://i1.wp.com/cyclismerevue.be/wp-content/uploads/2019/10/Profil-17e-étape-GPM -2-Tour-de-France-2020.jpg? W = 800 & ssl = 1 800w, https://i1.wp.com/cyclismerevue.be/wp-content/uploads/2019/10/Profil-17e-étape- GPM-2-Tour-de-France-2020.jpg? Resize = 405% 2C500 & ssl = 1 405w, https://i1.wp.com/cyclismerevue.be/wp-content/uploads/2019/10/Profil-17e -étape-GPM-2-Tour-de-France-2020.jpg? resize = 567% 2C700 & ssl = 1,567w, https://i1.wp.com/cyclismerevue.be/wp-content/uploads/2019/10/ Profil-17th-stage-GPM-2-Tour-de-France-2020.jpg? Resize = 768% 2C948 & ssl = 1 768w, https://i1.wp.com/cyclismerevue.be/wp-content/uploads/2019/10/Profil-17e-étape-GPM-2-Tour-de-France-2020.jpg?resize=560%2C691&ssl= 1 560w "sizes =" (max-width: 715px) 100vw, 715px "data-recalc-dims =" 1 "/>
Graphics: ASO / Geoatlas – Photo: ASO / Pauline Ballet
Similar articles