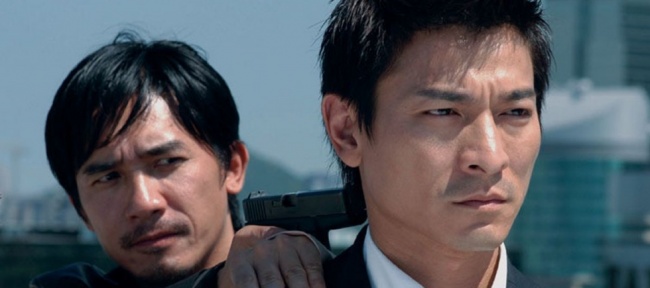 Tony Leung Chiu-Wai and Andy Lau will be the two main protagonists of 'Once Upon a Time in Hong Kong', an ambitious production budgeted at just over 30 million dollars to be backed by among others Emperor Motion Pictures.
Both actors will return to work together 18 years after having done so in 'Infernal Affairs', 'Infernal Affairs II' and 'Infernal Affairs III'. Precisely, the screenwriter of this acclaimed and successful triloga, Felix Chong, will be the screenwriter and director of 'Once Upon a Time in Hong Kong'.
This will be Chong's ninth film as a director, the third solo after having collaborated with Alan Mak (co-director of the three installments of the aforementioned 'Infernal Affairs') in up to six films.
Chong's latest film, an action thriller starring Chow Yun-Fat titled 'Project Gutenberg', grossed $ 183 million in China and $ 4.3 million in Hong Kong, in addition to garnering a total of seven Hong Kong Film Awards in 2019, including Best Picture, Best Screenplay, and Best Director.
Simon Yam, Philip Keung, Alex Fong Chung-sun, Charlene Choi, Chin Ka-lok and Carlos Chan will complete the main cast of 'Once Upon a Time in Hong Kong', a film set in the 1980s that revolves around the machinations of Hong Kong's business elites during the end of British colonial rule.
Specifically, to narrate the rise and fall of a fictitious Hong Kong company called Jiali Groupa through the figure of its president, Cheng Yiyan. Through 15 years of investigations by the Independent Commission Against Corruption, billions in market value will evaporate, millions will be spent on fees and litigation … or some other murder will be committed.
As we echo through Variety, the film will draw very loosely from the true story of the Carrian Group, a Hong Kong conglomerate that grew rapidly in the 1980s only to sink shortly thereafter amid a major corruption and fraud scandal. .
Released in our country under the name of 'Dirty game', remember that the first installment of the trilogue of 'Infernal Affairs' -only legally released in Spain- featured a successful remake directed by Martin Scorsese under the Spanish title of 'Infiltrated'.
Finally to mention out of curiosity that while Tony Leung has not released a new film since 2018, Andy Lau released earlier this year 'Shock Wave 2', sequel to 'Shock Wave: Shock Wave' that has grossed more than $ 200 million in its native China.