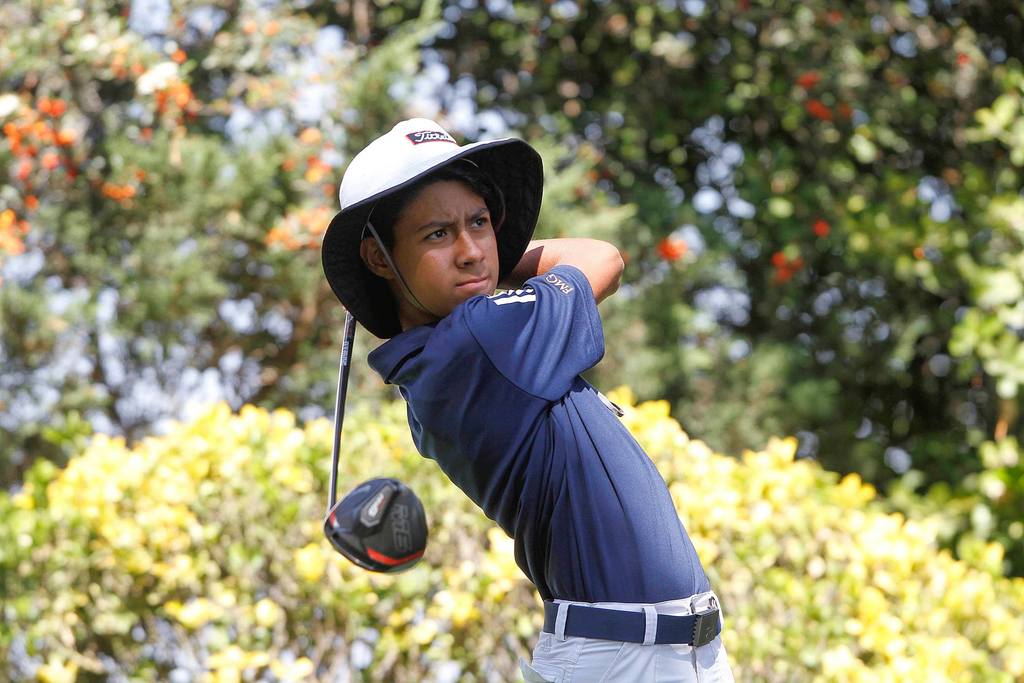 Several Tigers from Campestre Torreón took part in the second edition of the Valle de México Tournament, which concluded yesterday after three rounds.
The competition organized by the Mexican Golf Federation (FMG) was played at Club Valle Escondido and at Campestre Chiluca in the metropolitan area of ​​the country's capital.
In the men's under 15 years category, Pavel Casas Navarro ranked 11th after three rounds, while Hernán Iriarte González finished on 18th step.
The winner was Francisco Solorza Gutiérrez from Club Las Lomas de Guadalajara, leaving Rafael Estrada Zavala from Santa Anita, also from Guadalajara, in second place.
Frank Cabeza from La Loma Golf in San Luis Potosí was third, in a national tournament very similar to the North Cup, held last month in La Rosita and at the Quinta Real Club (formerly Montebello).
The Laguneros had a difficult round, but they vindicated themselves in the second to be able to overcome the cut and play the last day, but far from the podium.
Pavel accumulated 241 shots after 54 holes, with 86 hits on the first day, 78 on the second and 77 on the third and last, while Hernán accumulated 249 with rounds of 82, 78 and 89.
A large number of Guatemalan players took part, such as Jorge Reyes, Miguel Leal, Jung Woo Youn Shin, Sebastián Monzón, Diego Alejos, Gabriel Palacios, José Ignacio and José Javier Arzu and Hugo Eduardo Mayorga Mata in the 18-year-old and minors, a category in which Francisco Javier Iriarte González also saw action.
👍 I like it 😍 I love it 🤣 funny 😮 surprised 😡 angry 😢 sad