Mobile continues as a weighted medium in Mexico and brands should know the details about it. The CIU predicted that the consumption of data it would decrease during the second and third quarters of the year due to the contingency, but the updated data is worth highlighting.
Consumption in the Mexican nation has a new historical record of 3.8 GB of mobile data, which far exceeds the 2.8 GB consumed on average by each user in the third quarter of the previous year. In fact, the minutes that Mexicans consume per month has also increased, reaching a historical maximum of 432 minutes per month on average.
It is a fact that the contingency affected all industries, but specifically in terms of data, the blow was located in the growth in mobile data consumption, during the second quarter of the year. That is why the figures result not only in an increase, but in records.
And that's not all, the outlook for 2021 is huge: The CIU estimates that within 12 to 18 months, each Mexican will consume an average of 7GB per month, almost double what this 2020 has marked in data consumption.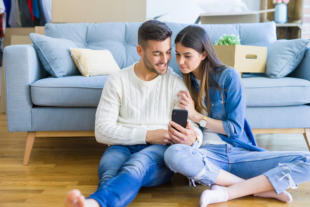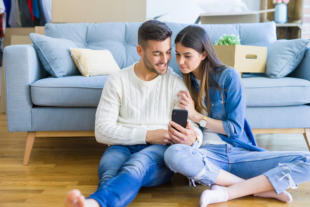 Image: Bigstock
How could it not be so if the offers are more and the costs have finally become competitive, after a dominance for many years by Telcel, which left no other option but to stick to its conditions and prices, but currently MVNOs as a whole they already have 2.85 million lines, under virtual mobile operators like Bait, Oxxo Cel, Megamóvil, Izzi Móvil and even Pillofón.
Mexico reached an all-time high in lines, since it reached 124.5 million for the third quarter of 2020.
Along this path, if the third quarter of 2019 is compared with that of this year, MVNOs are the only ones that have gained ground in market share in terms of lines. AT&T went from 15.1 percent to 14.8, Movistar went from 21.8 percent to 21.5 percent, and very mild Telcel, went from 61.7 percent to 61.5 percent.
All this adds to use of the internet, e-commerce and entertainmentThese industries, above all, are the ones that must translate the figures into greater consumption possibilities. This can be easily seen in the consistent figures for home entertainment services. 74 percent of Internet users in Mexico make online purchases, which gives an estimated 62.97 million users as of the third quarter of 2020.
Added to this are the possibilities for companies to contact consumers through this medium and for agencies to devise advertising close to mobile. This is good news in that sense.
We recommend you: