It's been a year since Disney Plus debuted in the United States and since then the streaming service has been deployed to the world, today it is the turn of reaching Mexico and Latin America, a topic that is a trend given the enormous expectation of its first day in the region for various aspects.
The first key point is that a competitor has finally arrived that really worries Netflix because it is a content giant, so much so that the figures have been impressive, reaping subscribers by tens of millions, as the company reported that it already has more than 73 million users worldwide. To put this number into context, it is represented by levels that not even Disney itself expected to have in 2020; in fact, their forecasts were to get between 60 and 90 million users by 2024, but they have reached the goals since their first year And even without reaching the huge Latin American market, the numbers have yet to be added after its debut today.
This is how it has grown in each quarter:
26.5 million users in the first 33.5 million users in the second 57.5 million users in the third 73.7 million users in the fourth
Not the biggest yet, but yes the one that grows the most. In the streaming war Netflix leads with 195 million subscribers, but it is the one that has been in business the longest. In addition to the impressive figures, the content is what also generates a huge expectation, since it will have exclusively the content of Disney, Pixar, Marvel, Star Wars and National Geographic.
How does Disney Plus plan to beat its competitors in Mexico?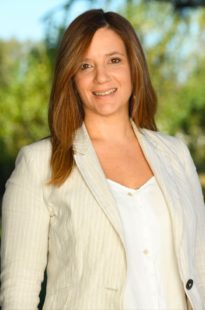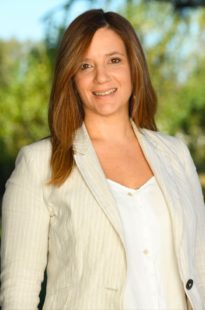 Natalia Scalia, Direct-To-Consumer Leader The Walt Disney Company Latin America
In short, the offer points to his leadership, but for this a strategy has been devised and Natalia Scalia, Direct-To-Consumer Leader of The Walt Disney Company Latin America, shared in an interview how Disney Plus plans to beat its competitors in Mexico.
The first great strength they have is to exceed the offer of any other platform with the huge list of content that they have from the five brands mentioned Disney, Pixar, Marvel, Star Wars and National Geographic, something that no other company can have.
"The content of these five brands that have a very high quality and a very high level of relationship, each individual content contributes in a massive content that exceeds individual content And the fact seems to me that our audiences understand and know that the only place where this content is going to be is going to be Disney Plus, there is going to be no other place that offers this content from these brands. It seems to me that it is the greatest differential that we have of our product and that it is absolutely complementary to any other proposal that exists in the market ", he shared.
It will be possible to see all films of the Cinematographic universe of Marvel, like The Avengers, Iron Man or Thor, in addition to some series about these characters. Among them will be WandaVision, which will be available from January 15, 2021. He also misses the Loki series.
In addition to the renowned series The Mandalorian, where we see The Child, renamed by many as "Baby Yoda", the new streaming platform will feature a series on Obi-Wan Kenobi, Star Wars: The Bad Batch and a prequel to Rogue One where Diego Luna will perform.
In addition, they will take an extra step by offering all the bases of what the consumer is looking for in an on-streaming platform, but also with the options that come with the exclusivity of hiring their services, whose standard price in Mexico is 159 pesos per month.
"The service has all the components of what is expected of a streaming service, high-quality content, content that adapts to the type of connection, content download options, up to seven user profiles (…) I think the platform respects what is taken as standard in streaming and goes one step further in performance, it is like the theme of having unlimited downloads to watch at any time that a consumer wants and has no content limit. The content stays on the platform permanently. The consumer is more and more mature in relation to the streaming service and the proposals and the diversity of options make it more focused and more demanding ", he deepened.
They will bet on local content and fight against piracy
And the content that arrived on the platform today is not the only thing that will be found, the company surprises with a bet on local original productions.
"On the other hand, we are going to have a fairly ambitious local production project, which will also be exclusive to Disney Plus, there are 70 projects"He shared. He is going to launch them gradually.
But this entire offering will be backed by an expertise that will combat piracy. "There are two main fronts and this is how we address it in our case: one has to do with offering a type of experience and a quality of experience that does not force you to have to go to consume hacking options. In that sense, Disney Plus will bring ultra-definition content, high quality sound systems, the possibility of subtitling and dubbing in multiple languages, having access to downloads to have the content without being connected to the internet. Group watching that we are going to have at launch to be able to see the content with other users at the same time. All this aims to have a very high quality experience and good connection with our audiences, so that there is no need to go to an unofficial option. On the more formal side there are quite robust processes if they share those pirate options that we adjust them from the market under the corresponding processes "explained Natalie Scalia.
In addition, in social networks they are already leaving a very peculiar stamp, since the announcement of their launch date, when they made a joke that they had missed the date, they began to connect with consumers.
"We believe that stories have value, when we work in social networks we found a great affinity and a great interest in conversation. We are a content company, what we do not write is written by our consumers for us. Disney Plus accounts are going to be having that relationship and that engagement with our content and with our stories. It puts us in an unprecedented situation because being able to talk about all that range of content generates a wealth and a wealth of information that we will be able to sustain through social networks. Behind that communication we will also count launches and premieres. There is a permanent dialogue around our stories that is our strategy in networks".
And the dialogue is quite cordial and familiar, as they demonstrated in response to Netflix, the rival to beat and the one who seems to know that the archrival he expected is coming. He welcomed him to the region via Twitter: Hello Disney Plus Latin America Welcome to Latin America! You'll see that here are the best fans. May the Force be with you and Hakuna Matata, "Reed Hastings's company told Mickey Mouse's company.
DO NOT PUBLISH: respond by confirming that Latin American fans are the best and confess all our love for the stories of @netflixlat?
* Note: stop using this resource (for a while)?

– Disney + Latin America (@disneyplusla) November 17, 2020
Netflix must be terrified, the sum of all this has even greater potentials, the platform has the perfect opportunity to turn to nostalgia and the company knows it. "Disney has the peculiarity that the stories are told from generation to generation. It is these seals of processes that remain engraved in our audiences ", he concluded.
We recommend you: