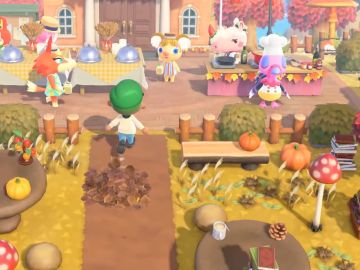 Animal Crossing New Horizons It is one of the most prominent games in the Nintendo Switch catalog, an ideal title to enter the brand for the first time and that of course considerably expands the gameplay options for those users who have already spent countless hours in previous chapters.
We are talking about one of the most important sagas in video games, with a whole legion of fans behind us, so it is not difficult to find all kinds of arts or other activities related to the franchise. What nobody expected is that one of the brand's fans would make a video of Animal Crossing New Horizons as if it were a TV series.
This has been the case for Gabriel Salas, director of the 'episode' itself, Jaime Mora as animator, storyboard in charge of Ale Carrasco and music by Jeremy neroes. The result, as you can see above, is frankly spectacular, wishing it were a reality and we could see it in full season format on one of the most popular streaming platforms of the moment.
Although it is a simple teaser of just 40 seconds, serves to give you an idea of ​​the dedicated and passionate community that Animal Crossing can boast of. The latest game in the series, New Horizons and available at Nintendo switch, will have new content thanks to the Christmas season and with which new options will be implemented. One more reason to revisit the video game and decorate our island on such special dates.