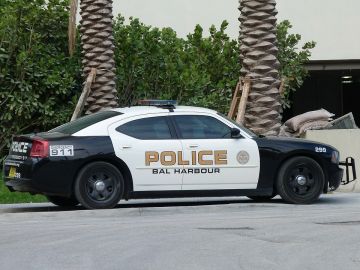 A 51-year-old teacher and an institute worker in Florida, in the United States, has been accused of throwing disinfectant on her students for misusing the mask to prevent the coronavirus. The teacher has denied these accusations and said that the tests were false, according to the newspaper 'Semana'.
The event occurred at the Largo High School secondary education institute, in Florida, where a woman, according to local media, sprayed four students from the center for not wearing the mask properly to avoid coronavirus infections.
According to the version that the teacher gave to the police who came to the center, the young people wore the mask incorrectly and when he asked them to put it on correctly, they refused. That's why the teacher threw him out disinfectant on the face and body.
Although the teacher denies the accusations, the incident was recorded by security cameras. The videos will be used as evidence against the high school teacher, who is also sand he is charged with cases of child abuse.
The teacher, Reszetar, was jailed and had to appear before a judge, at which point she denied the accusations against her and even said that the tests are false. The judge in the case advised him to hire a lawyer to defend himself. To which the teacher replied that she could not pay with her salary.
Prosecutors asked to increase the bail of the woman, as they did not have the means to cover the trial. However, the judge released her without bail.
The school district explained in a statement that the teacher has a long career and is hired as an Exceptional Student Education teacher. After the incident, it was learned that he is in research by the institute because he did not provide the disinfectant that he supposedly would have used.