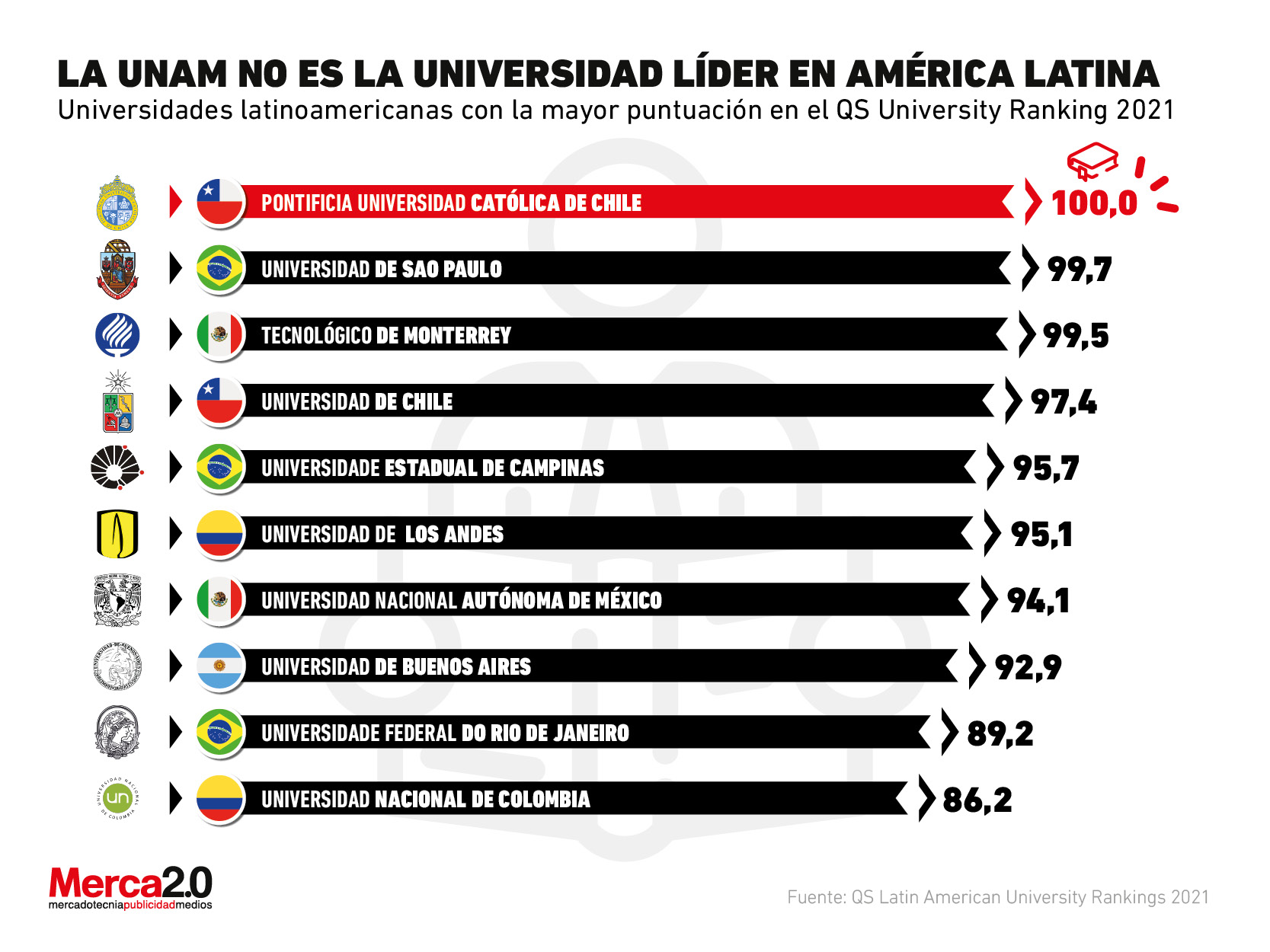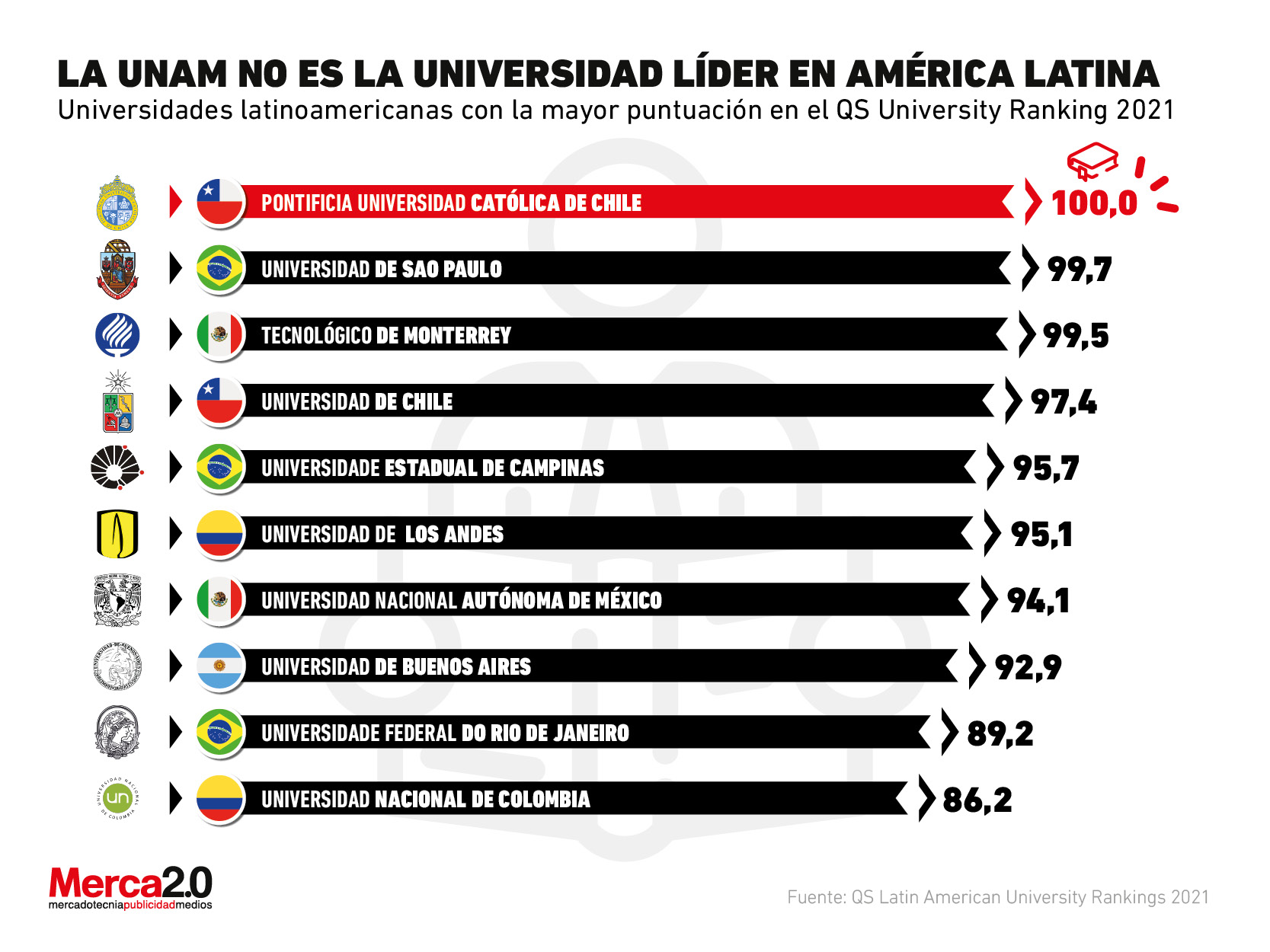 The Pontificia Universidad Católica de Chile ranks as the best university in the region.
In the ranking, only 2 institutions from Mexico have a presence.
Read: E-learning after the pandemic.
Getting to stay in a good university is a goal that many students set for themselves once they have decided on the career path they will take. Of course, this is a decision in which both the possibilities and the preparation influence, however, it is not surprising that when it comes to choosing the best institutions are sought according to various criteria, such as the educational level or the prestige that they have the institutions, to name a couple. In the case of Mexico, when it comes to renowned universities, UNAM almost always stands out. The so-called "Maximum House of Studies" has managed to forge a good reputation over the years, however, when it comes to choosing which is the best in Latin America, this university is not the first.
According to the most recent Quacquarelli Symonds ranking for Latin America, called the QS Latin America University Rankings 2021, the first position in the region is held by the Pontificia Universidad Católica de Chile, which reached a total score of 100 points. To have a clearer idea of ​​how the panorama is, in today's graph we present the ranking with the top 10 of what would be the best universities in Latin America.
Thus, after UC, the University of São Paulo is in a second position with a score of 99.7 points; while closing the top 3 is the Instituto Tecnológico de Monterrey with 99.5 points obtained for this edition.
In the case of the National Autonomous University of Mexico, it is possible to note that it is in the seventh position, only above the University of Buenos Aires, the Federal University of Rio de Janeiro and the National University of Colombia.
It should be noted that this ranking considers aspects such as the academic reputation of the institution, the employability of graduates, the quantity and relevance of scientific citations, as well as the proportion of international teachers and students in the student body.
Receive the graphics of the day with the most important marketing news.