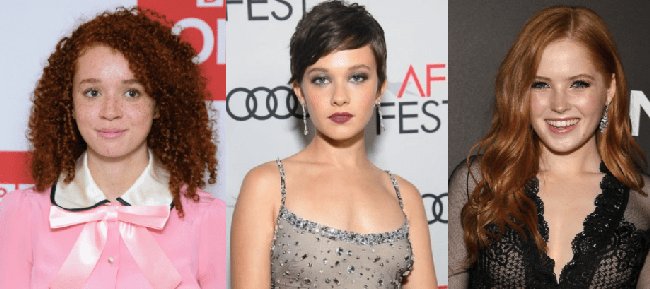 As Deadline reports, actresses Erin Kellyman ('Solo: A Star Wars Story'), Cailee Spaeny ('A Question of Gender') and Ellie Bamber ('The Nutcracker and the Four Realms') are in talks to star in the future Lucasfilm and Disney + series, 'Willow'.
Jonathan Kasdan ('Solo: A Star Wars Story') will be the scriptwriter and showrunner with Wendy Mericle ('Arrow') of this series whose events will take place years after the original film. The series will introduce completely new characters in the enchanted kingdom of fairies, as well as Eborsisks, the two-headed monsters. Also, Warwick Davis is set to reprise his role as the main character, Willow Ufgood.
The new series will revolve around a group on a mission to save a kidnapped prince. Among the team members we find Dove (Bamber), an unassuming kitchen maid who proves to be the "chosen one" once she embarks on the journey. Joining her will be Kit (Spaeny), the princess destined to be queen whose twin brother was kidnapped, and Jade (Kellyman), a servant girl who is Kit's best friend and moral compass, and who is on her way to becoming the best warrior. young man of the kingdom. As the last companion we find a thief and liar guy who joins the search in exchange for getting out of jail.
Jon M. Chu ('Crazy Rich Asians') will direct the pilot and also serve as an executive producer alongside Kasdan, Mericle, Ron Howard, Kathleen Kennedy, Michelle Rejwan, Roopesh Parekh and Hannah Friedman, with Bob Dolman (writer of the original film) as a consulting producer on the series.
More than three decades ago, Ron Howard teamed up with George Lucas to make the fantasy movie, "Willow." Howard was the director and Lucas the producer of this film that featured Warwick Davis as a possible wizard named Willow Ufgood. The film had a modest reception at the box office, although it eventually became a cult film that will now have its television series.
A bizarre and heartbreaking '80s adventure that featured incredible special effects for its time, as well as excellent performances and a masterful soundtrack by the sadly late James Horner. The film never had its cinematic sequel, but Lucas and Chris Claremont created a trilogue of novels known as 'Chronicles of the Shadow War', set in that world.
The first of these works was 'Shadow Moon' in 1995, followed by 'Shadow Dawn' (1996) and 'Shadow Star' (2000). Although it is not confirmed, it seems that this television series of 'Willow' will not be subject to the events that occurred in the books, and only serve as a continuation of the original film.