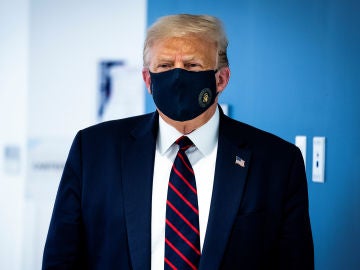 United States has registered 2,562 deaths by coronavirus, the highest death toll in a single day since late April, when the first wave of the pandemic was at the peak of the pandemic, according to data provided by Johns Hopkins University.
Regarding the cases, this Tuesday, the country has pointed out 180,000 new Covid-19 positives, and more than 99,000 hospitalizations, which is a record for what is already the hardest hit country for the world's pandemic. The situation is particularly worrying in Midwestern states, such as Indiana or South Dakota, where hospitals do not give more of themselves.
However, in April the US president, Donald Trump, indicated that these figures would never arrive and that, he lowered the estimates, so he was confident that the final figure would be between 50,000 and 60,000 deaths, although later he predicted up to 110,000 deaths , a number that has also been exceeded.
American epidemiologists fear that the millions of trips made by Americans to celebrate the Thanksgiving Day have caused an increase in coronavirus infections, which are beginning to be reflected now.
New York State remains the worst hit in the country with 34,662 deaths, followed by Texas (22,114), California (19,269), Florida (18,679) and New Jersey (17,083).