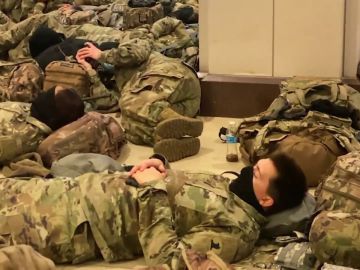 The handover of powers in the US presidency is not being easy. Donald Trump is reluctant to leave his chair in the oval office of the White House. This has forced the 8 highest-ranking soldiers in the country to certify their support for democracy in the face of the threat of new riots the day Joe Biden takes office.
Extreme security measures to avoid riots
U.S keeps active the increased alert of security since 9/11. The difference is that, on this occasion, the threat of danger comes from the country itself. Members of the National Guard have barricaded themselves in the interior of the Capitol. The president of the United States House of Representatives, Nancy Pelosi, has addressed them to thank them for their presence and their work to maintain order in the country after the latest incidents.
More than 20,000 soldiers
More than 20,000 troops will be deployed in Washington DC for next Wednesday, January 20, the day on which Joe Biden will take office. The United States Joint Chiefs of Staff has sent a letter to the Armed Forces to remind them of their duty and commitment to "defend the constitution against any external or internal enemy".
Second 'impeachment
This Wednesday it was known that the House of Representatives approved the impeachment of Donald Trump for "inciting rebellion." It thus becomes the first president in the country's history to face serious political charges twice. The disqualification of the Republican has been settled with 231 votes in favor against 197 against.