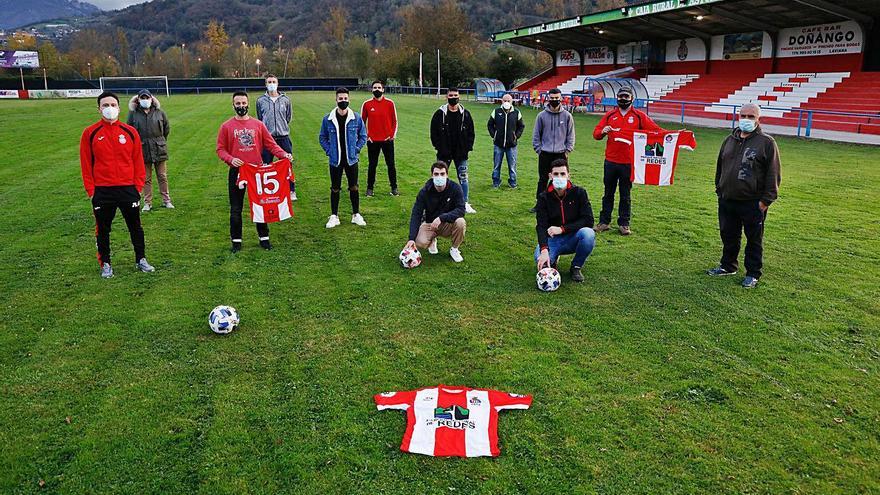 "If we pass", explains the president of the Titanic, Fran Suárez, "although there is no public in the field, we have guaranteed television income, which last year was around 22,000 euros." So everything depends on the coach, Adrián González, and his players, who will arrive on Wednesday with the hindrance of not having competed since October 18, when they played in Noreña, against Condal (1-1) the only match of Third. Meanwhile, Anaitasuna has already played three games in their group.
For the first round, Fran Suárez is almost content with not losing money, taking into account that he will have to face arbitration rights, which could amount to 600 euros. Retransmission on the Vinx channel, from Telecable, has allowed it to get some sponsors, such as the Laviana City Council, Redes Natural Park, La Seronda, Asturian Sauces. On the other hand, the closure of the hospitality industry will prevent any establishment from helping Laviana's team financially.
Another test that the Titanic will have to pass before Wednesday's game will be the anticovid test that Fran Suárez collected yesterday at the headquarters of the Asturian Federation and that the members of the squad will pass on Monday. The synthetic grass of the Nuevo Nalón will not be a problem because, although Las Tolvas is made of natural grass, the training sessions are held on the artificial grass of the Alcava.