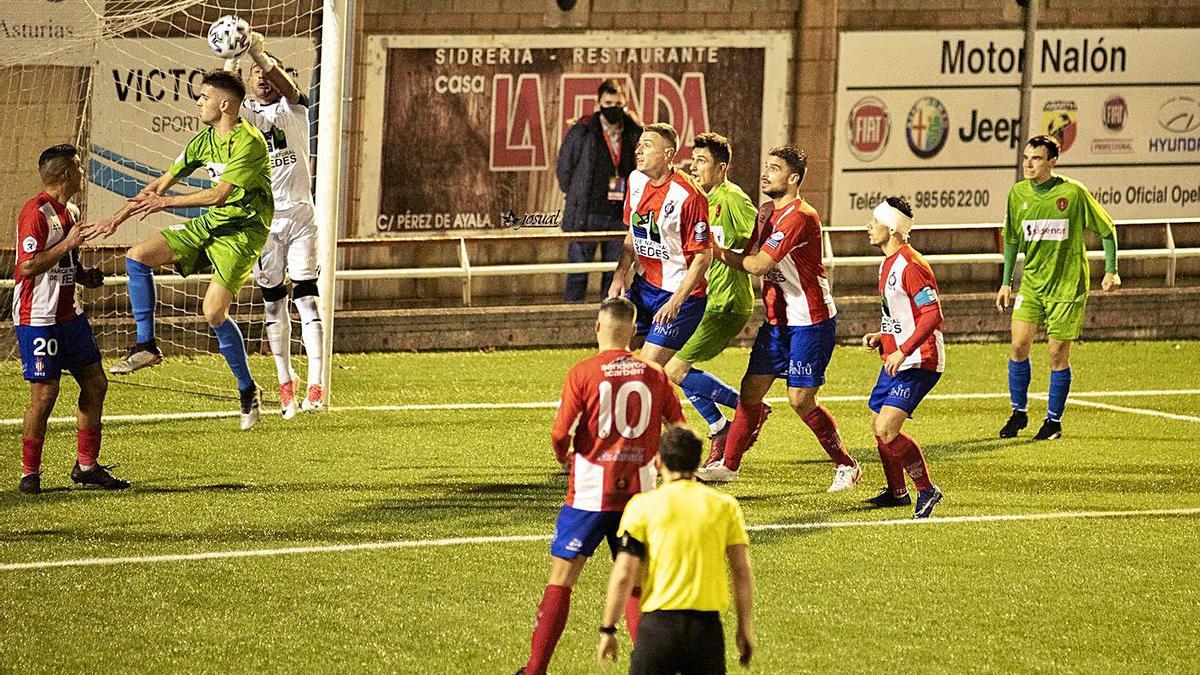 An action of the Titanic-Anaitasuna of Copa. | Jorge Suarez
The Titanic's coach, Adrián González, has already turned the page of the elimination of the Copa del Rey and savors the first victory in 14 years in the Third Division of the Laviana team. "The feelings were very good from the opening whistle," says González about the Las Tolvas game, which finished 2-1 for his team against Tuilla. "It was the opposite of the Cup, it was noticed that they have been unemployed longer than us."
Adrián González assures that the immediacy of the League match was good for him and his players to forget the defeat against Anaitasuna. "The Cup was a sum of many things. Above all, they were a better team than us, we have to admit that. They have a superior structure at all levels, as could be seen by the assistant coaches. In addition, they had five days and we are left wondering how we would have reached the game without the break.
"I left very proud because we couldn't give more," concludes González, who points out that five of his players had worked in the morning, while those of Anaitasuna arrived rested. "Anyway, the kids reacted very well, on Thursday and Friday they were assimilating the elimination. And the draw, seeing that Getafe played them in the next round, helped to close the wound ".
The 2-1 al Tuilla changed the mood of the Titanic, with the only one but the lack of public in Las Tolvas to enjoy the moment. Now, with four points in two games, Adrián González makes a first assessment: "I see the two groups very open. Any differences that may exist have been equaled by the situation we are going through. In addition, the squads were some at the beginning of the season and now there are others because there are people who don't want to play for work reasons ".
So the objective of the Titanic is clear: "Not to be among the last four would already be a huge success." More pessimistic is on the development of the competition for the positives that force to postpone games.