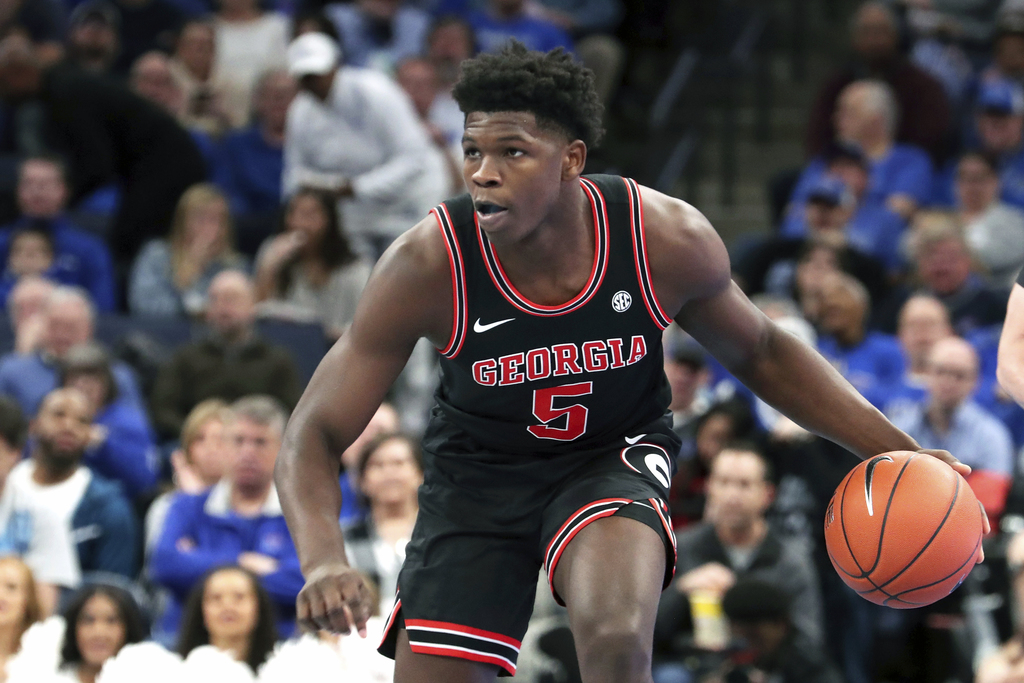 The Minnesota Timberwolves drafted Anthony Edwards with the first overall pick in the NBA draft that was finally made yesterday after several postponements.
Edwards became the 11th player chosen in the place of honor despite serving just one year in college basketball. And it was precisely in a year in which there was no clear favorite.
He averaged 19.1 points with the Bulldogs, to rank among the leaders of first-year players.
Commissioner Adam Silver announced the selection from ESPN headquarters in Bristol, Connecticut.
Edwards watched the ceremony sitting next to a portrait of his late mother and grandmother. Both died of cancer.
The Golden State Warriors, hit by the news that Klay Thompson suffered another knee injury yesterday, chose Memphis center James Wiseman with the second pick. They fell to the bottom of the league after Thompson missed the entire season with a tear to the anterior cruciate ligament in his left knee.
The severity of his new injury was not reported as the draft began, but circumstances did not convince the Warriors to select another point guard. Instead they opted for the 2.15-meter center who was the No. 1 pick in high school, averaging 19.7 points and 10.7 rebounds in three games before he was suspended for eligibility reasons and eventually left the program at order to get ready for the draft.
LaMelo Ball was chosen by the Charlotte Hornets.
Practice camps open in early December, and the 2020-21 season, shortened to 72 games, is set to open on December 22.
The Chicago Bulls took Patrick Williams from Florida State. Cleveland, with the fifth pick, opted for Isaac Okoro of Auburn.
👍 I like it 😍 I love it 🤣 funny 😮 surprised 😡 angry 😢 sad