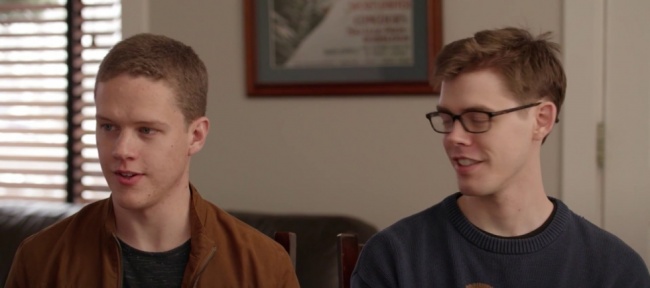 In August 2019 Aneesh Chaganty announced that they had started developing a sequel to 'Searching', the terrific suspense thriller starring John Cho, Michelle La, and Debra Messing that marked her debut in the making.
Now, in January 2021 and through Deadline, we get confirmation that the project not only continues, but already has a director (s): newcomers Will Merrick and Nick Johnson.
It is not by chance that Merrick and Johnson worked as "virtual directors of photography" and editors of the original film, as well as they also repeated in the montage of the second film directed by Chaganty, the expected one.Mom loves you'that DeAPlaneta will premiere in our country next week through Movistar +.
And in fact, the new film will have practically the same creative and technical team as the previous one, although with some role changes.
Merrick and Johnson will also write the script for the future film from an idea developed by Chaganty and Sev Ohanian, co-writer of the original film. In turn, Chaganty and Ohanian will serve as producers along with Natalie Qasabian, Adam Sidman and Timur Bekmambetov, who was already behind the first film.
For now, the plot details of the film are unknown, although as Chaganty advanced at the time, to have new characters and a plot completely detached from the first film. That is the idea, according to those responsible and how it could be otherwise, is to take the proposal to a new level of narrative complexity.
Produced again by Stage 6 Films, a subsidiary of Sony Pictures founded in 2007, filming is expected to begin this spring.
Click here to see it on YouTube. This and other trilers you can find on our Dailymotion channel,
or in the section Movie trailers and videos of the web.