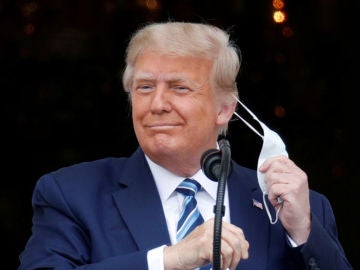 Roche has completed the first tests to produce large quantities of the Regeneron coronavirus antibody treatment, so it will be able to begin manufacturing the drug once it receives authorization to do so. It was the experimental therapy that was used to treat the President of the United States, Donald trump, in October. They anticipate being able to do two million doses of the antibody cocktail next year.
A Roche spokesperson assures that the Swiss pharmaceutical company would be ready to start producing the treatment in the first quarter of 2021. The company has a contract to provide 300,000 doses of the antibody therapy, called REGN-COV2, to the Government of United States. He hopes to be able to fulfill that commitment by January at the latest; currently has more than 50,000 doses.
The two million doses that Regeneron hopes to be able to produce in partnership with Roche next year may not be enough to treat all the patients around the world who could benefit from it, the company says. They are based on the speed at which the coronavirus is spreading again and making people sick globally.
300,000 doses
Regeneron's current contract with him U.S. government It was priced at $ 450 million for 300,000 doses. Regeneron would have been speaking regularly with the COVID-19 task force of the president-elect of the United States, Joe biden, and has shown its members a presentation on antibody treatment, a spokesperson has said.
Trump received the Regeneron treatment along with various other drugs during his fight against the coronavirus and touted it as a virtual "cure" for the disease, promising to provide it for free to Americans.