The average number of deaths in Rio, due to different causes, is 100 per day. In just 24 hours, from May 25 to 26, the city recorded 147 deaths
Silvio Barsetti
Direct from Rio de Janeiro (RJ)


In March, when the covid-19 pandemic was knocking on the door of Rio, the mayor of the capital of Rio de Janeiro, Marcelo Crivella, minimized the fanfare about the potential of the disease and said that the municipality, on average, registered a hundred deaths daily, of all possible causes. At that moment, therefore, his speech made sense. But recent data on victims of the new coronavirus in Rio shows another reality.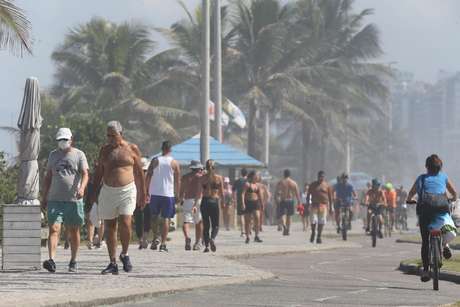 Pandid-19 pandemic has recorded high number of deaths in the capital of Rio de Janeiro 1/5/2020
Photo: Wilton Junior / Estadão Contents
From the beginning of Monday night (25) to the same period of Tuesday (26), the State bulletin reported that the city of Rio recorded 147 deaths due to the covid-19.
Although there is a small portion of these numbers related to previous deaths that were under investigation, it is easy to see that the destructive force of the coronavirus already impacts the capital's funerary chain.
It cannot yet be said, however, that deaths by covid-19 already represent, in isolation, more than Rio usually records daily. This would require studies with data crossing. It would be necessary to verify, for example, how many of these 147 victims already had a very severe or irreversible condition by the time they became infected with the coronavirus.
See too:
Escalation of covid-19 cases in refrigerators
Source: Silvio Alves Barsetti