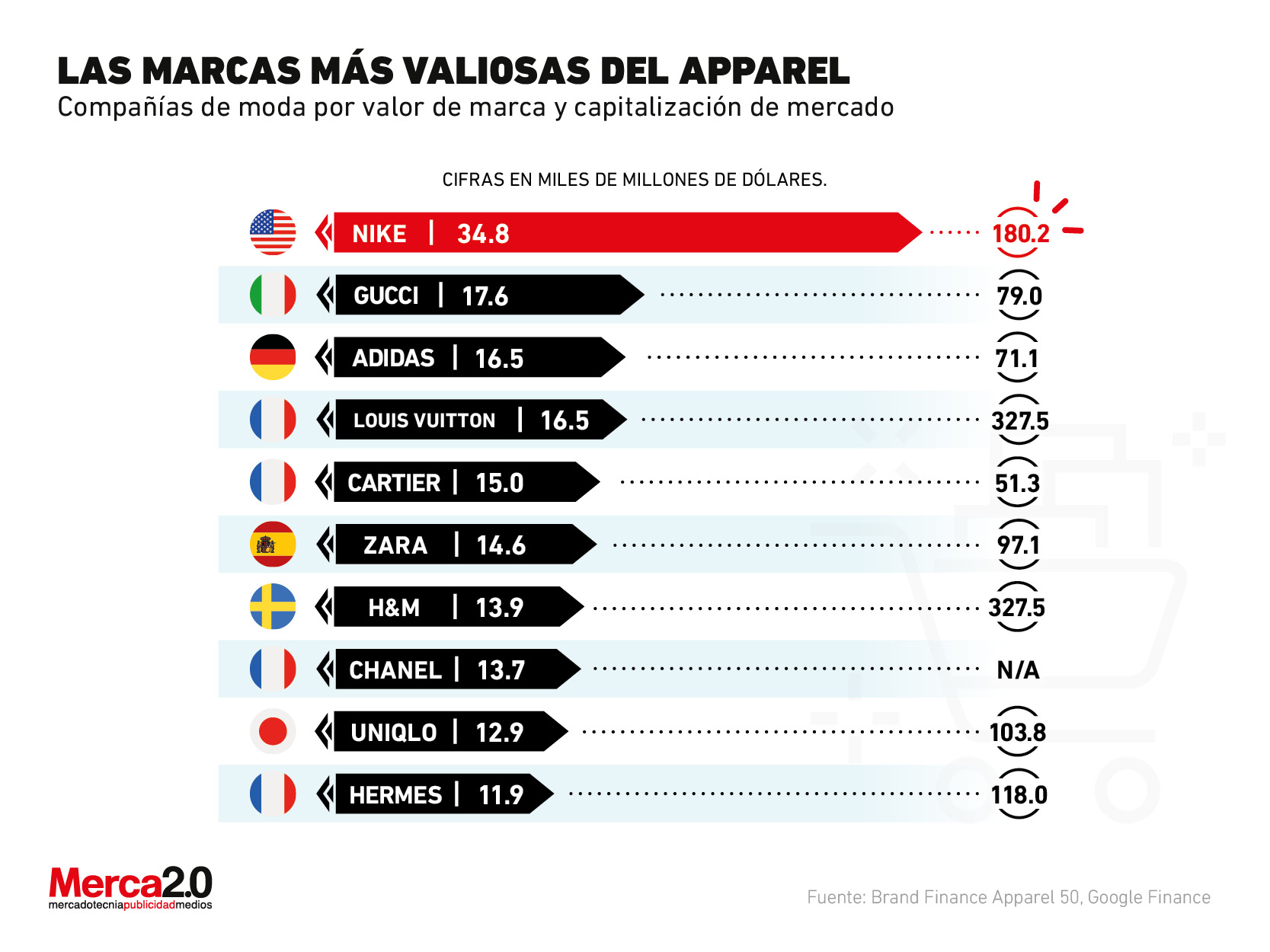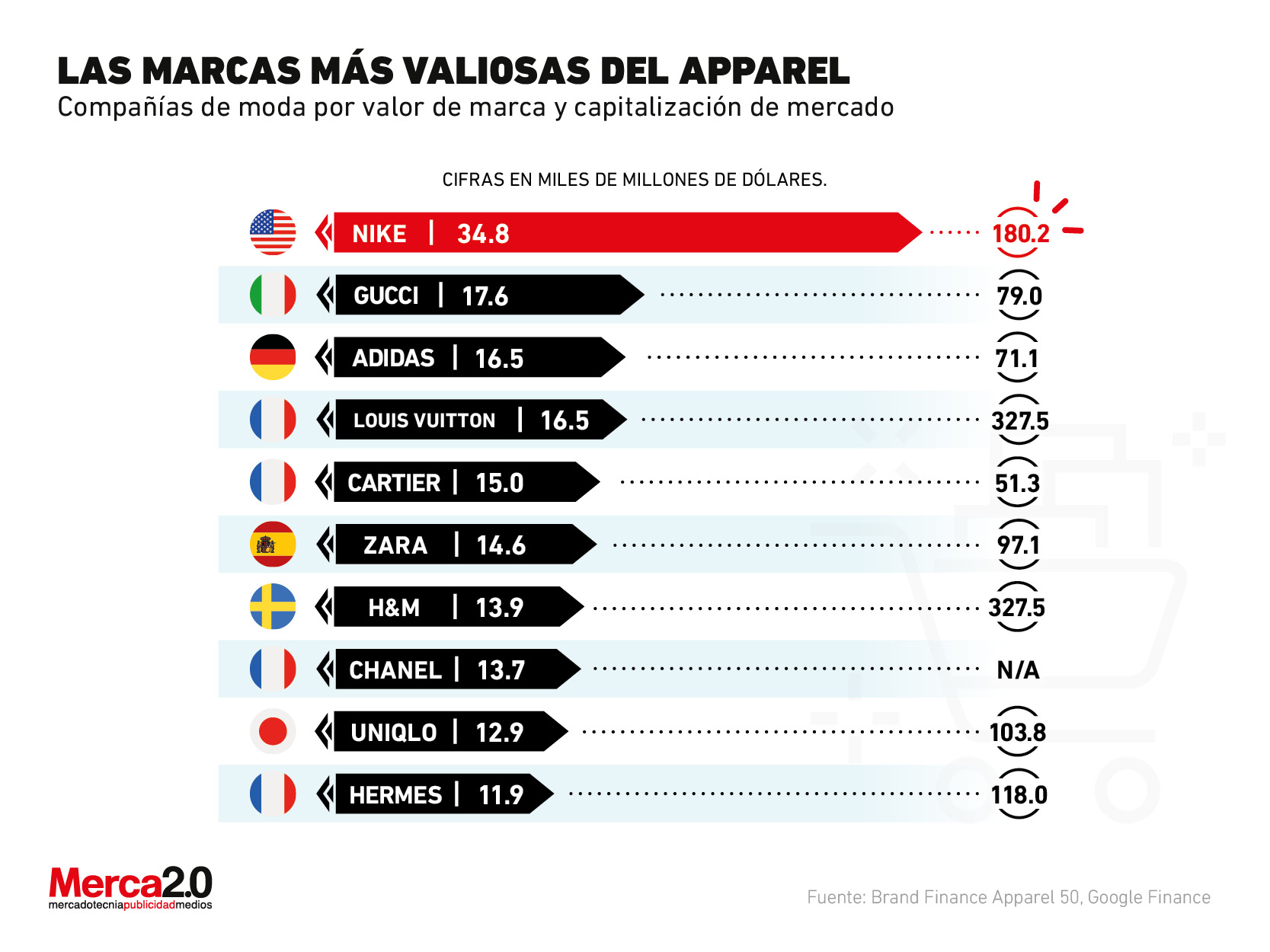 Among the fashion brands with the highest value there is a combination of sports, luxury and Fast Fashion brands.
Nike is currently the most valuable firm in this segment, at least by brand equity.
Lee: Mexican Tiktoker shows off its Gucci garments and the brand loses sadly.
Although in Mexico these days it seems that Gucci is the brand that has given the most talk through the series of videos of TikTokers showing off their garments, there are clearer metrics to define which are the most valuable brands in the world of fashion in the Today, for example, there is the data of their brand value and the market capitalization they have.
From those areas in particular, it is possible to notice how what could be understood as a ranking to know the firms with the highest value in these times is found. Luckily, Brand Finance has an index from which it is possible to view such information, specifically in the fashion brands section.
As we present it in the graph of this day, visible at the top, the ranking of the most valuable brands by brand value initially includes the firm specialized in sportswear, Nike. The latest data available reveal that its value reaches 34.8 billion dollars, while its market capitalization, that is, the value of its existing shares in the market, amounts to 180.2 billion dollars.
In a second position is nothing more and nothing less than the already mentioned Italian firm Gucci. In his case, the value he has accumulated, according to the most recent data available, amounts to 17.6 billion dollars, a figure of course lower than that of Nike, while in the capitalization section, the figure reaches 79 thousand millions of dollars.
Finally, closing the top 3 is Nike's main rival, Adidas, along with Louis Vuitton, both firms with a brand value of 16.5 billion dollars and a market capitalization of 71.1 billion dollars in the case of the former. .
The rest of the list includes brands that even belong to the Fast Fashion segment, such as Zara and H&M, but if there is a detail that draws attention, it is the case of Louis Vuitton, which despite not being the most valuable brand, if it is the of greater market capitalization since the sum in this case rises to 327.5 billion dollars.
Receive the graphics of the day with the most important marketing news.