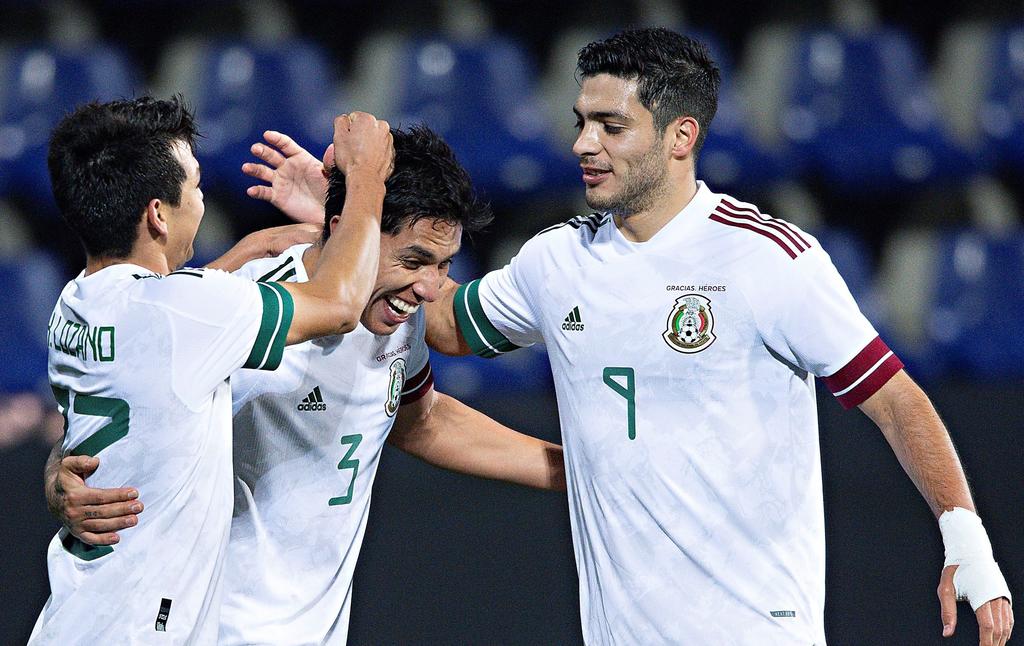 The Mexican soccer team will face Japan today, in Graz (Austria) with the aim of finishing a year undefeated with only five international matches played.
After defeating South Korea 3-2 last Saturday in a match that they resolved in less than four minutes after a terrible forcefulness in the first half, Gerardo Martino's pupils will seek victory against a complicated opponent against whom they have five victories and a defeat.
Mexico, eleventh on the FIFA list, beat Guatemala, the Netherlands and South Korea this year and drew with Algeria in a season in which "Tata" Martino prepares the team to face the Concacaf World Cup qualifiers, in those who will try to finish in the first place to arrive in good shape to Qatar 2022.
Although Martino will move his pieces and prioritize performance over result, he will try to beat a good level rival, runner-up in Asia and twenty-seventh in the FIFA rankings.
Led by Hajime Moriyasu, the Japanese will be led by 25-year-old winger Takumi Minamino, who plays for Liverpool, and young Takefusa Kubo, a midfielder signed by Real Madrid last year and on loan to Villarreal, who at age 19 paints like one of the promises for the Qatar World Cup.
In their previous outings, Japan defeated Panama 1-0 with a penalty goal from Minamino and Mexico came back to beat South Korea with targets from Raúl Alonso Jiménez, Uriel Antuna and Carlos Salcedo, after the team missed more than five scoring opportunities in the first half.
LOW
Martino, who has 18 wins, one loss and two draws with Mexico, will not have midfielders Héctor Herrera, of Atlético de Madrid, and Jonathan dos Santos, of the Los Angeles Galaxy of MLS, nor with forward Jesús Manuel Corona, of the Porto from Portugal, injured.
Herrera "presents an injury to the biceps femoris muscle of the left thigh, so he will not be able to have activity in the game against Japan; for this reason, it was determined that he return to his club to continue his rehabilitation.
Neither will César Montes be available, since the Mexican Federation reported that the Rayados de Monterrey defender has a discomfort in the right groin area.
THE 'TATA' MARTINO SPEAKS
Martino said yesterday that good ball handling will be a priority for Mexico.
"The fundamental thing is that we can handle the game as it happened in most of the game against Korea; install the center-backs in the middle of the court, play in the opponent's field and handle the ball well, without losing," he said in a Press conference.
Martino considered today's game a high degree of difficulty.
"We will face a dynamic selection, with good individual technique, neat to start from the bottom and with lopsided individuals from the midfield forward," he said.
5
Victories
and a defeat has the
Mexican team
facing Japan.
"I hope to continue consolidating our way of playing, I hope to be a leading player, that we continue to be a team that takes risks and is capable of solving them when they arise," he said.
According to the strategist, against the Japanese he will look for his team to have goal options and be more forceful than in the first half against the Koreans.
Martino announced that he will go to the court with a line-up similar to that of last Saturday with some variation and will give opportunities to some substitutes, as he did against Korea with Uriel Antuna and Orbelín Pineda, who entered the exchange and gave a turn to the team's dynamics .
"Those who play will be at 100 percent of their possibilities and will not take physical risks; our priority is that those who play with us return to their clubs in good condition," he observed.
👍 I like it 😍 I love it 🤣 funny 😮 surprised 😡 angry 😢 sad