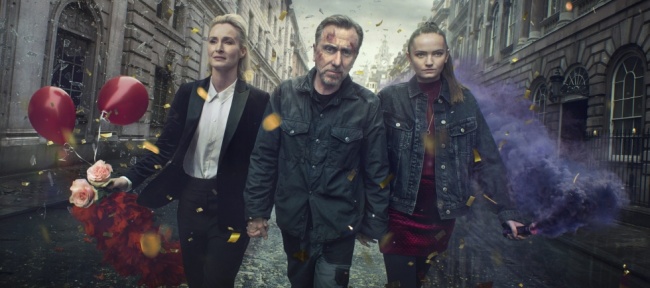 Movistar + presents the trailer (subtitled to) Spanish of the third season of 'Tin Star', the playful western crime thriller created and developed by Rowan Joffe ('28 Weeks Later ',' I Confess No One ') that stars a lighthearted Tim Roth as the headliner alongside Genevieve O'Reilly and Abigail Lawrie: A family clan that seeks to do justice.
After revealing the truth about their father, Jack (Roth) and Angela (O'Reilly) return with Anna (Lawrie) to their native Liverpool, 20 years after leaving. Thousands of miles from the idyllic Canadian city where they sought to start a new life, the Worths now hope to face the sinister reality from which they once fled.
The secrets that Jack and Angela keep threaten to cloud the domain of the criminal mafia mentored by Michael Ryan, an influential and reckless businessman who controls the underground economy and who detects the smell of the law from leagues, allowing him to roam at ease without retaliation. But the outstanding debts between the Worths and the Ryan clan go beyond business: It's already a personal matter.
Produced by Kudos, the company responsible for other great European successes such as' The Tunnel: Sabotage ',' Humans' or 'Broadchurch', to the cast of this third and it is already announced that the latest installment names such as Ian Hart ('The Terror '), Tanya Moodie (' The discovery of witches'), Karrie Hayes ('The Living and the Dead') or Joanne Whalley ('The Borgias'), among others.
The third season of 'Tin Star', the "best and by far" in the words of its creator, will premiere on Movistar + on December 16. Every Wednesday a new episode available in dual, until completing a total of six (instead of the ten of the other two seasons, available in the service on demand of the operator).
This and other trilers you can find on our Dailymotion channel,
or in the section Movie trailers and videos of the web.